A HOME BY FRANK GEHRY
This timeless home was built in 1968 by Frank Gehry - a combined studio and residence in Malibu, California, for artist Ron Davis. At this time Gehry was still a new comer to the world of Architecture however nearly half a century later, Gehry had won virtually every honor his profession had to offer - a true master. Now this corrugated-metal-clad building is the warm, artfully decorated home of actor Patrick Dempsey and his wife, Jillian, a makeup artist and jewellery designer which they share with their three children."We were looking for a little land and space, and a house with some architectural significance. The exterior's simplicity appealed to me, and the inside felt very expansive and calming. Everywhere you looked there was something visually pleasing."
The home now is dynamic with the outdoors a family fun zone - with a flat lawn for soccer games, an alfresco kitchen with a pizza oven, a breezy dining area topped by a canopy of woven wicker, coops, hutches, and other enclosures for the Dempseys' ever-growing menagerie of chickens, miniature donkeys, rabbits, goats, pigs, one rescued African tortoise, and three dogs! It also has an enviable sea of planting beds for an array of vegetables and flowers.
The Interior scheme was completed by Estee Stanley, a decorator and fashion stylist. Playing off the honeyed tones and earthy texture of the flooring, Stanley brought in numerous antiques and vintage objects rich with patina, as well as custom-made furnishings - and organised everything into smart, comfortable vignettes ideal for repose. The perfect family home! Take a tour below.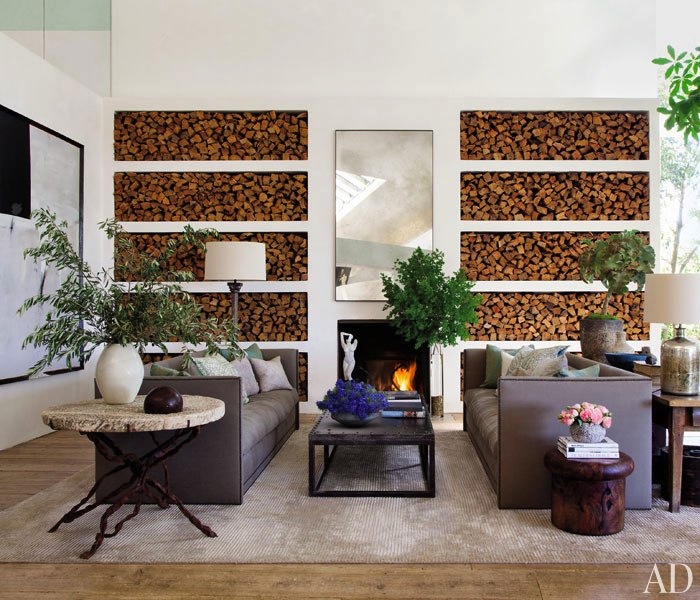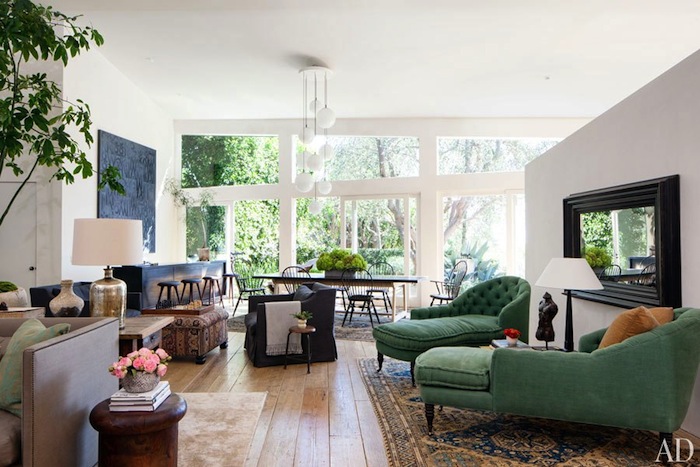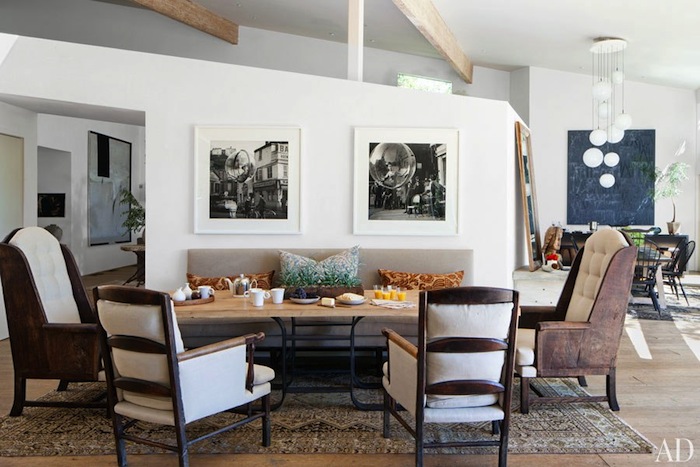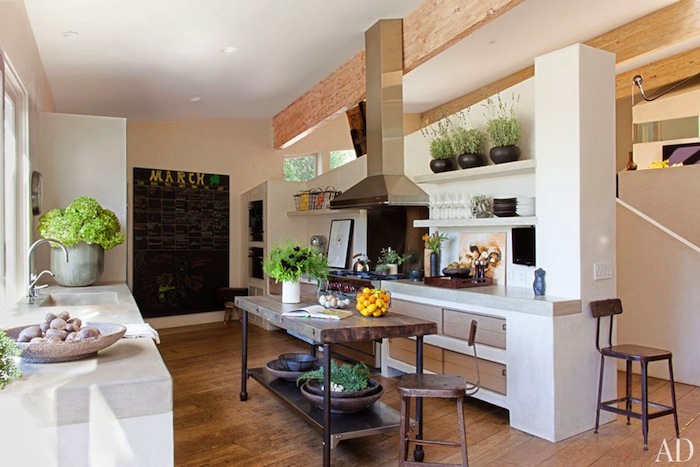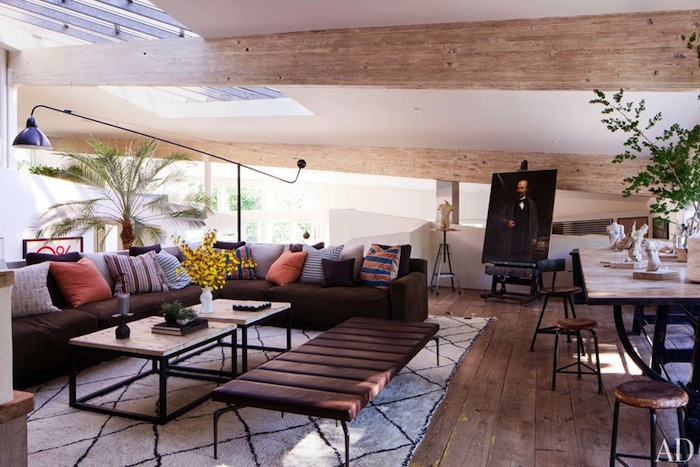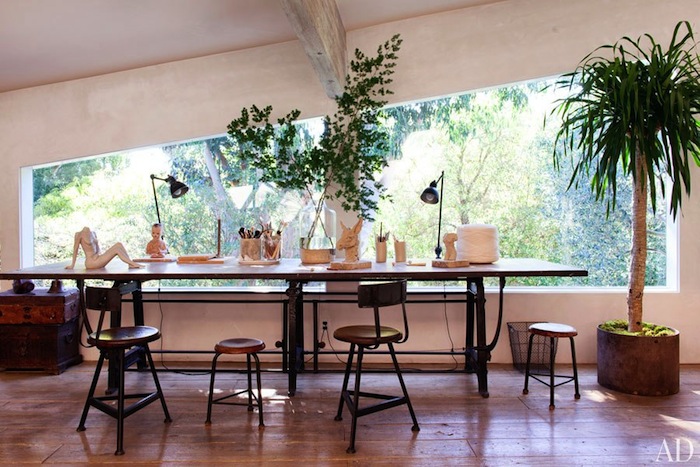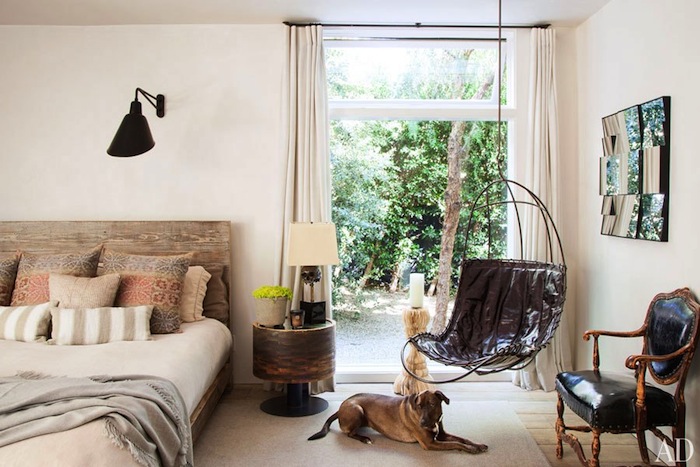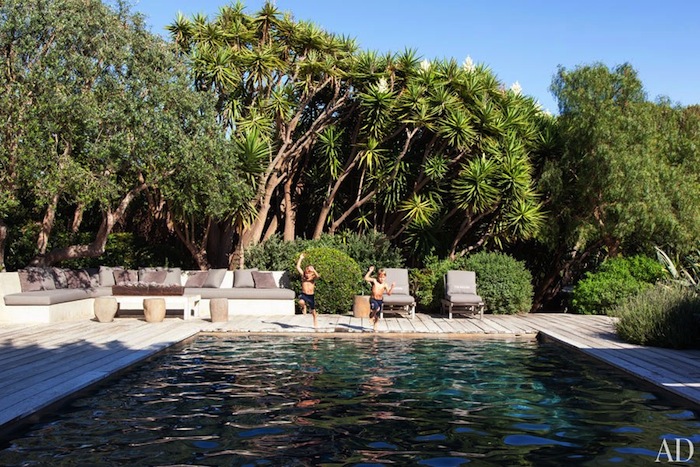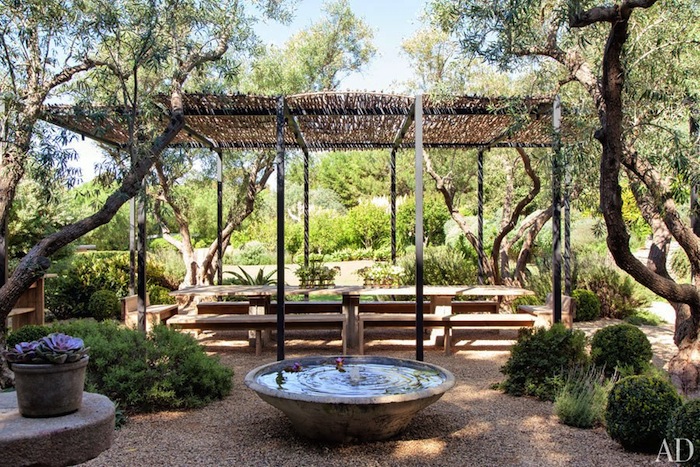 Images via Architectural Digest.