INTRO
In the city of Kuopio, Finland, an old classic restaurant, Intro, has undergone a major renovation designed by Helsinki based Joanna Laajisto Creative Studio.
Divided into a restaurant with 50 seats on one side and a nightclub of equal size on the other, the new restaurant is light and fresh with a clean and pure colour palette. Colour and pattern is added through the textiles such as the sofas, covered in woven Kvadrat wool fabric and the monochromatic geometric floor tile adds interest and texture.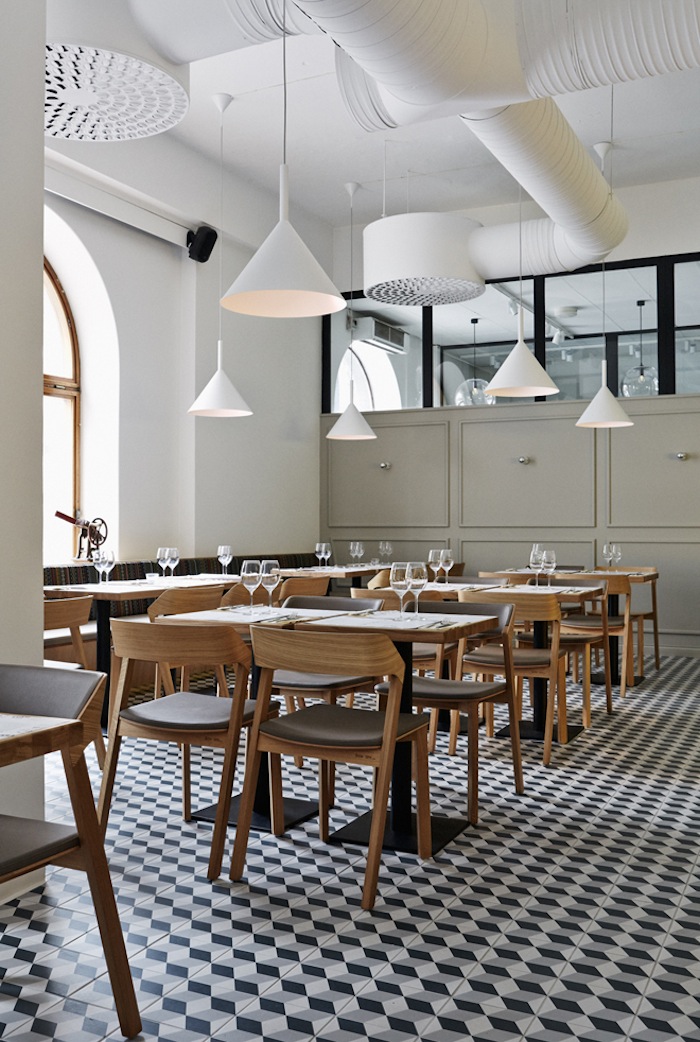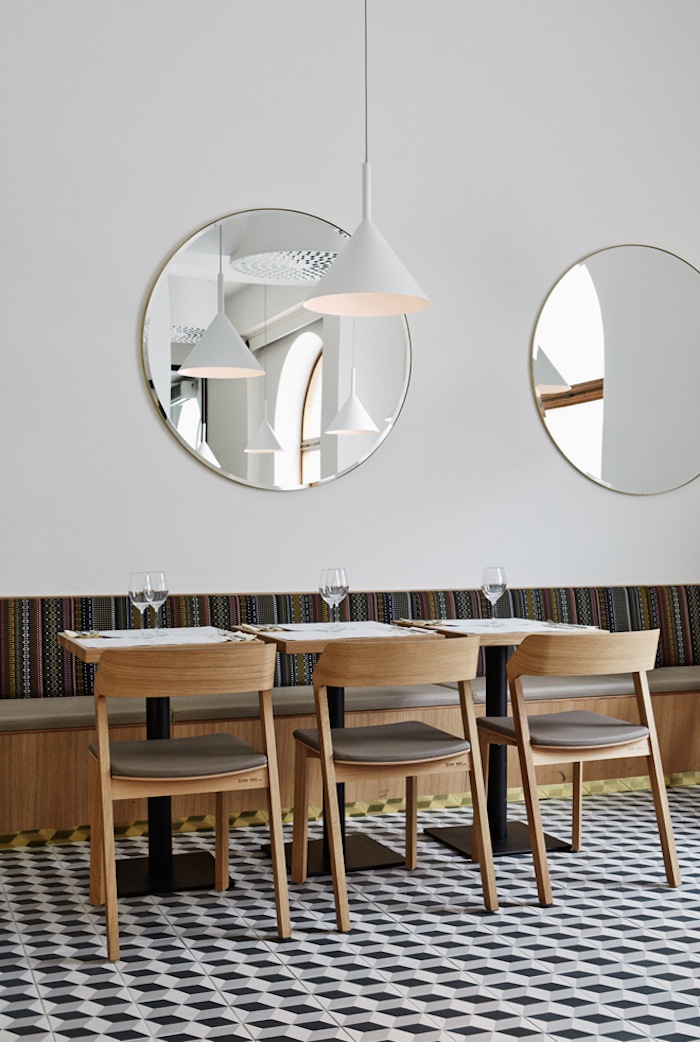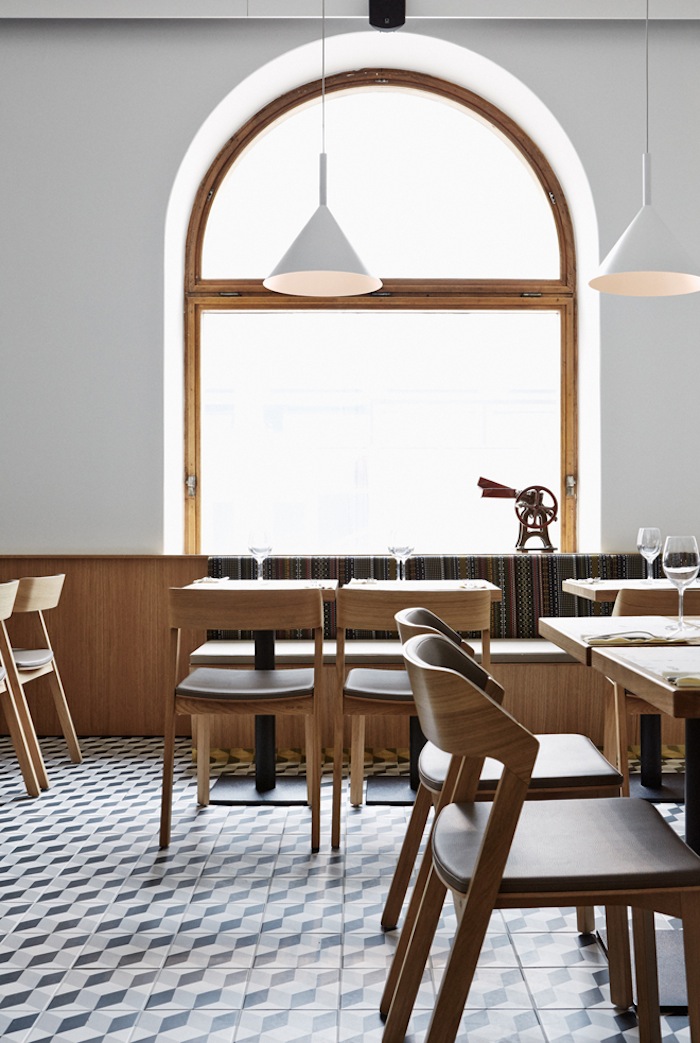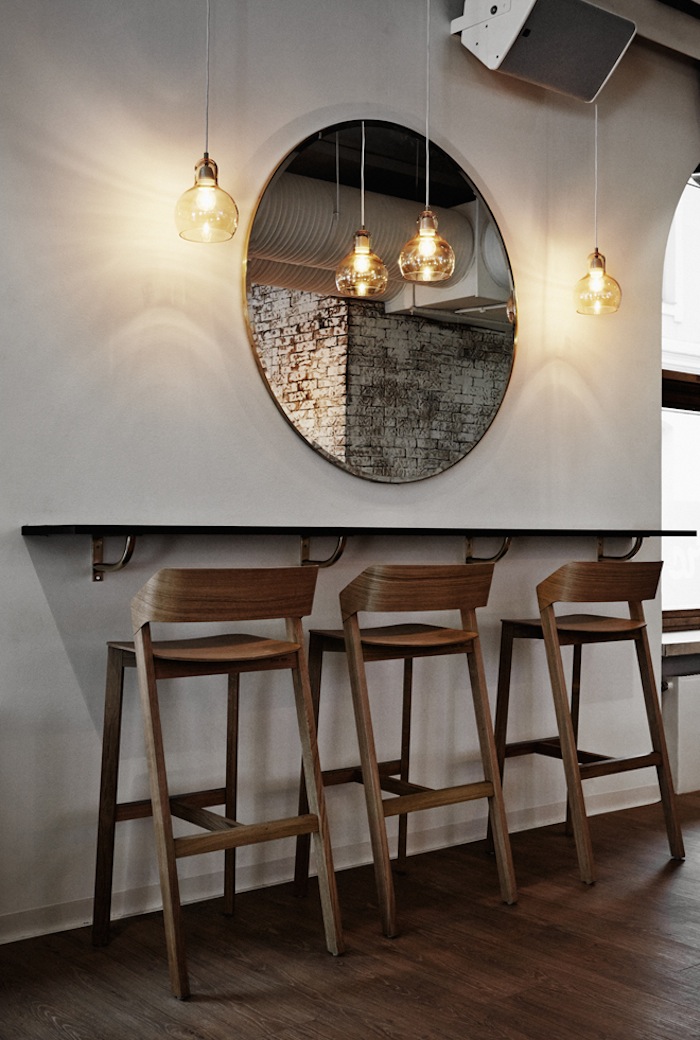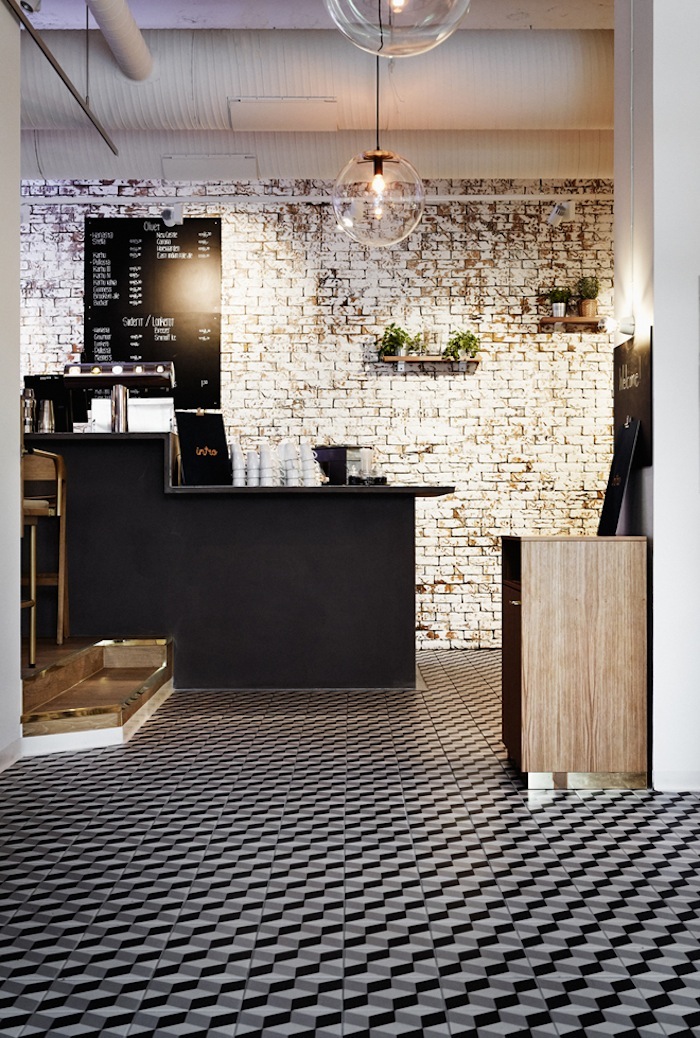 Images via Joanna Laajisto, Photography by Mikko Ryhänen.