CLARE COUSINS
Sometimes I see something that I just can't resist and this home is one of them.
Prominent Australian architect, Clare Cousins has a home to die for! Being in the enviable position of architect and client she has successfully revived her family's Edwardian home located in Melbourne's Prahran.
The concept of fluid forms is a theme that is followed throughout the house, visible through the details in the bathroom joinery, the calacatta marble kitchen bench top and the U-shaped built-in sofa in the living room. Clare told InsideOut magazine,"The beauty of curves is that they soften sharp and hard lines. That's why we continued them through to the home's detailing." 
An amazing combination of raw and honest materials were used such as a soaped-timber ceiling, glazed brick walls, exposed-aggregate concrete floors and even plasterboard that has remained unpainted. "Honest is a word we use a lot. It's about really celebrating materials in their natural state," says Clare.
The fabulous selection of international and Australian furniture pieces is the cherry on top!
This home is an absolute knockout!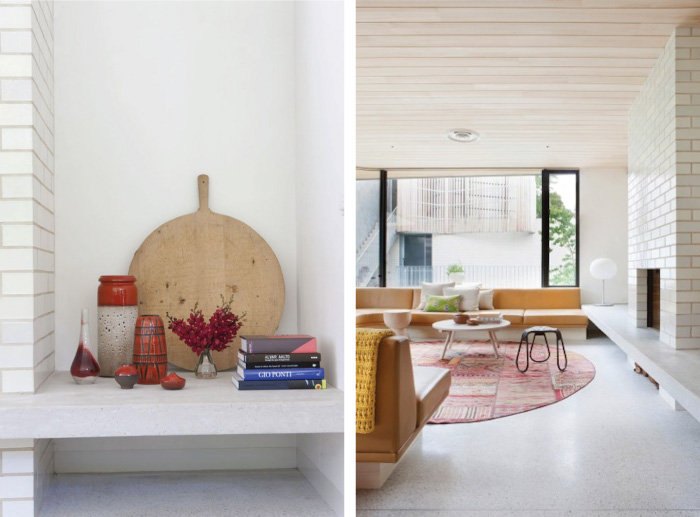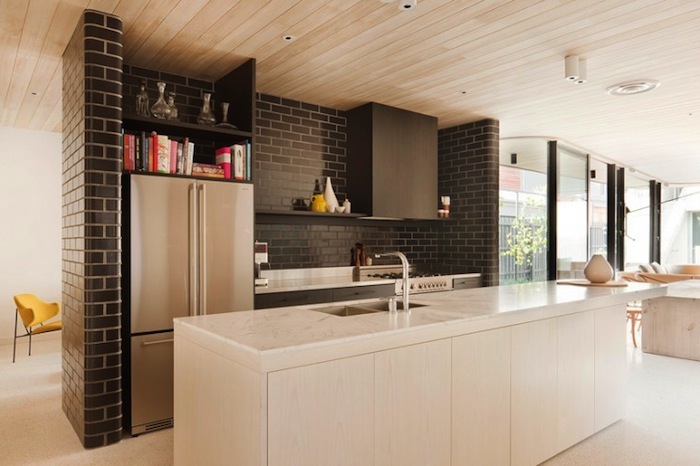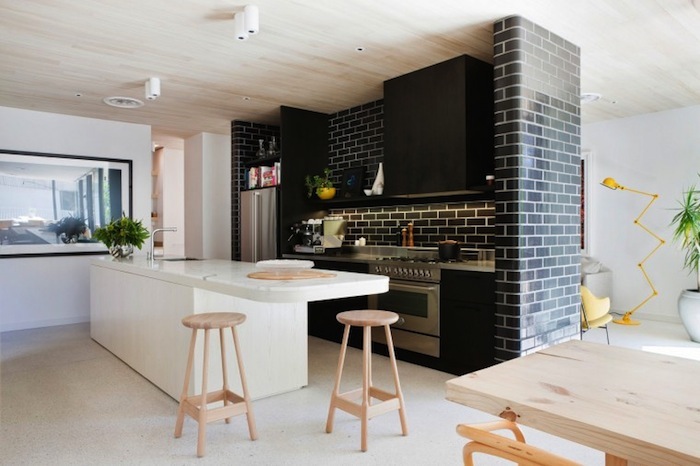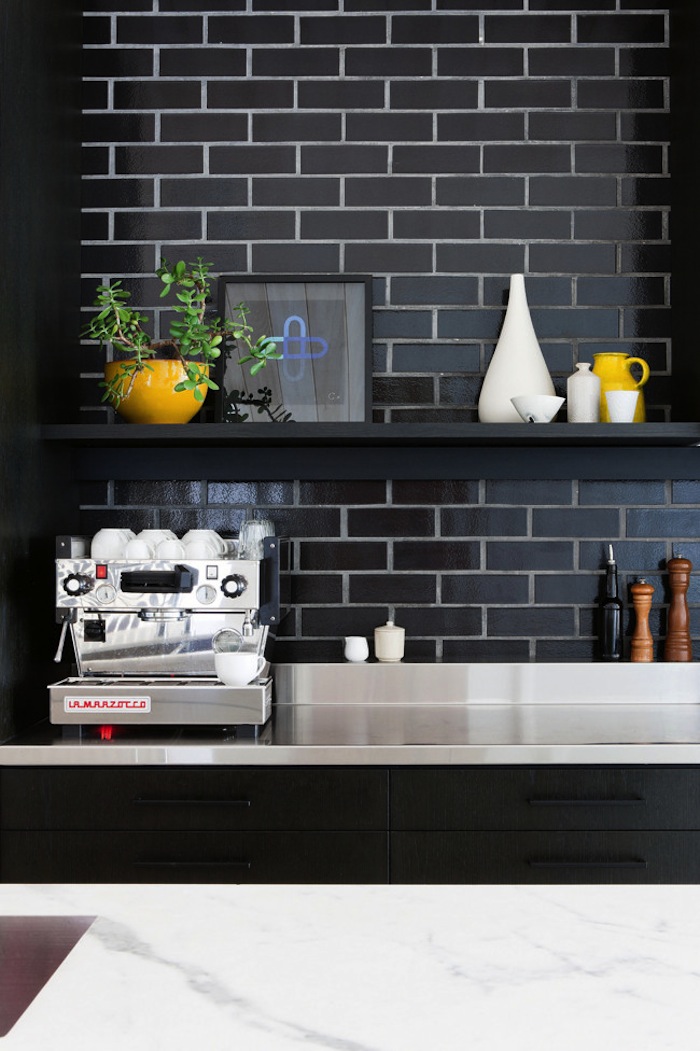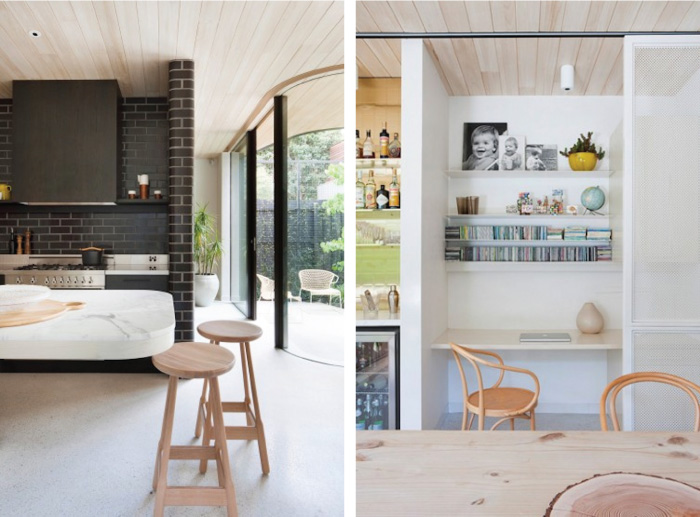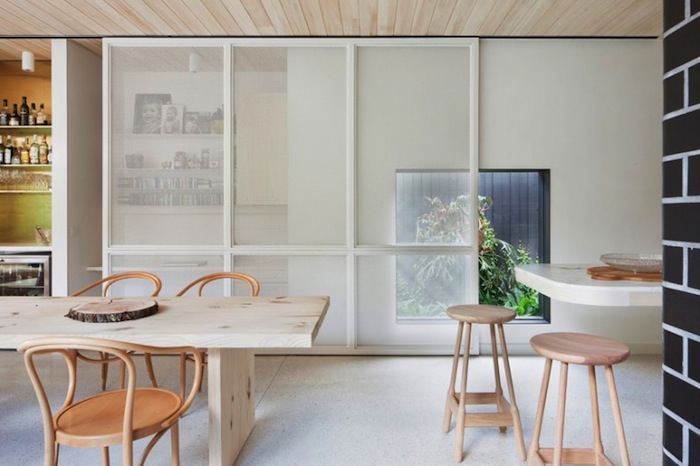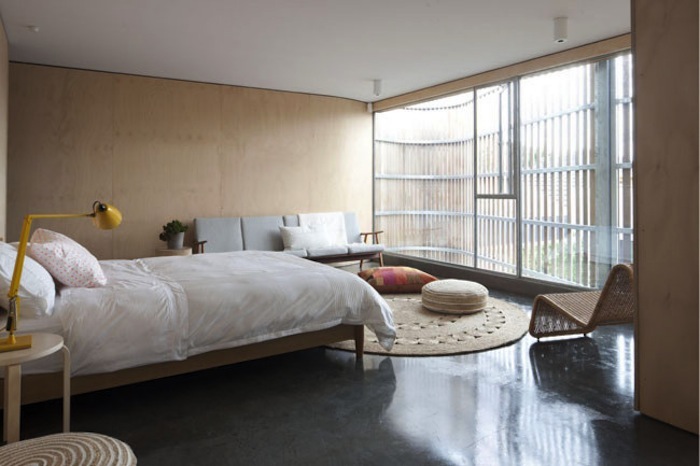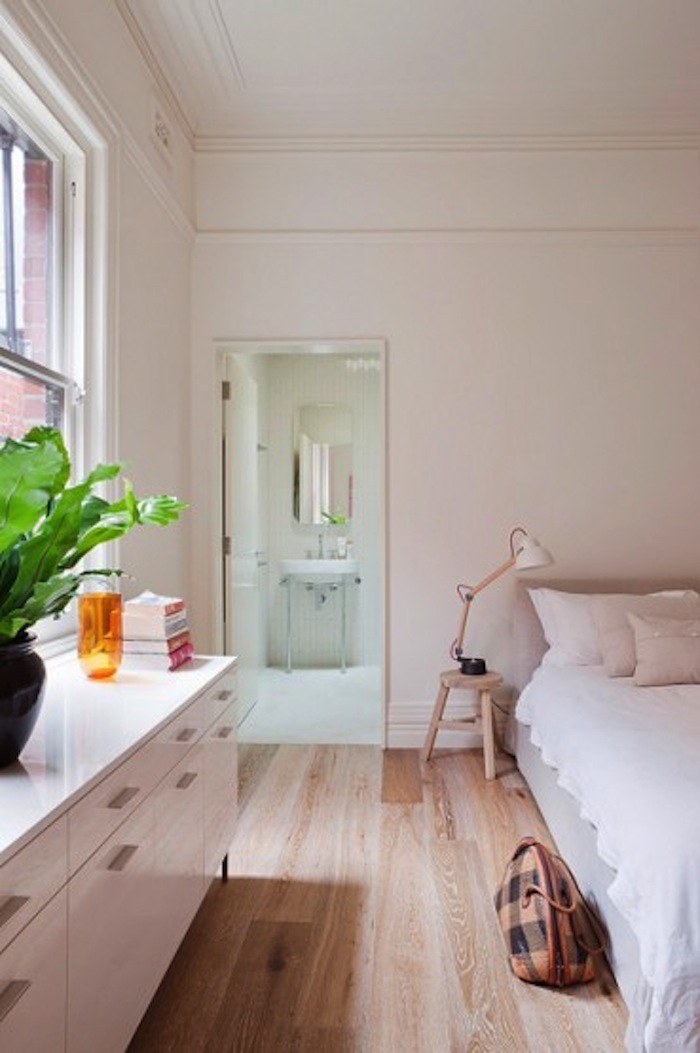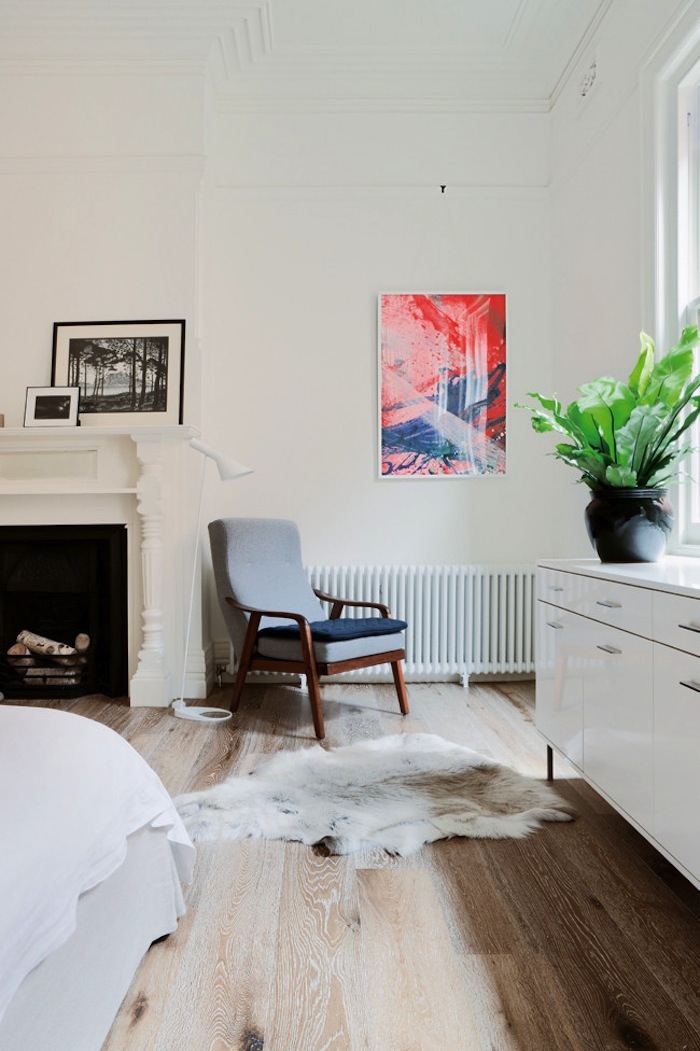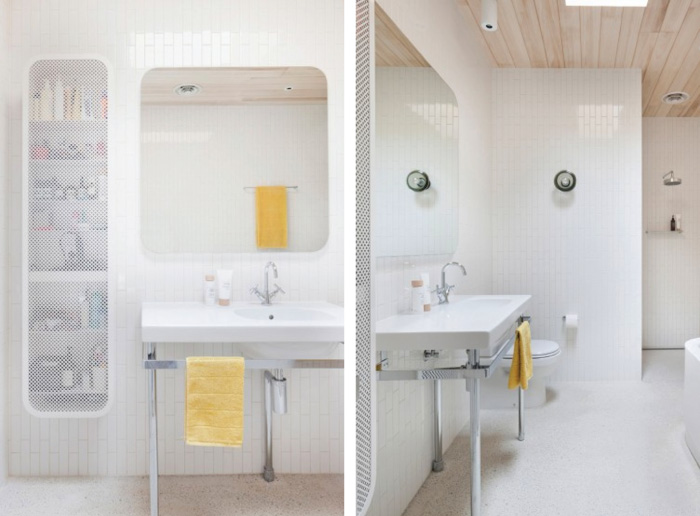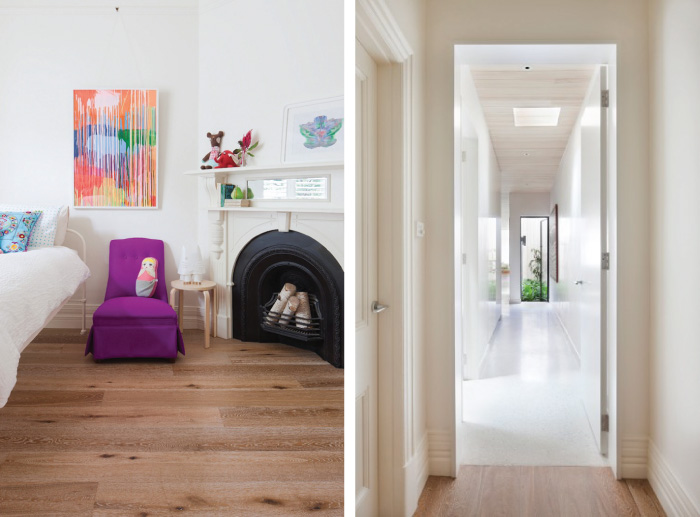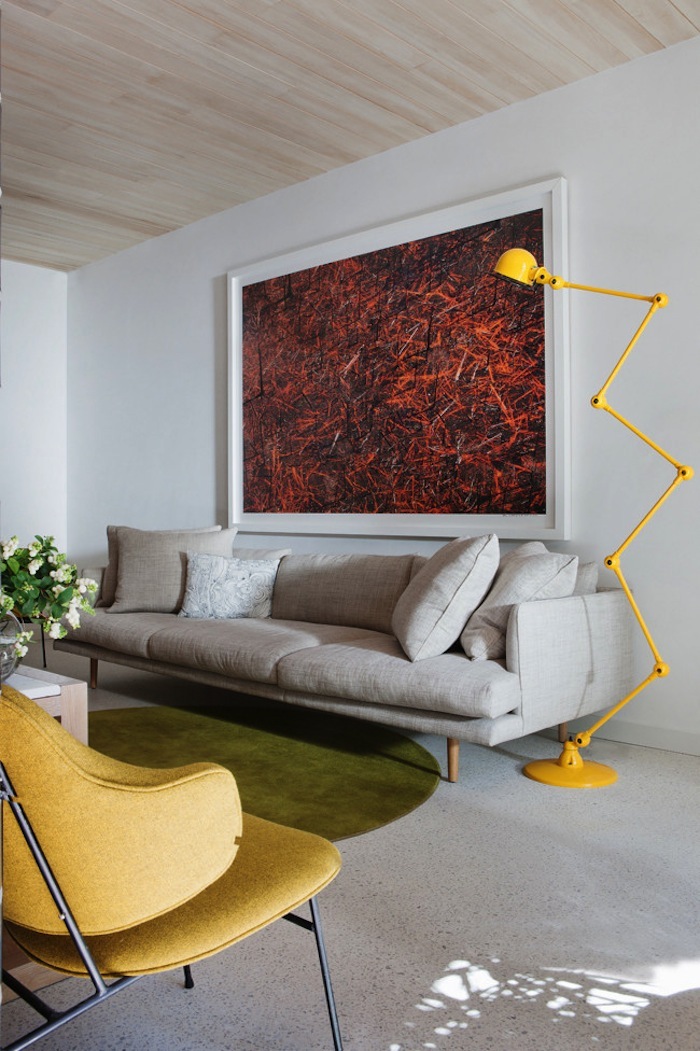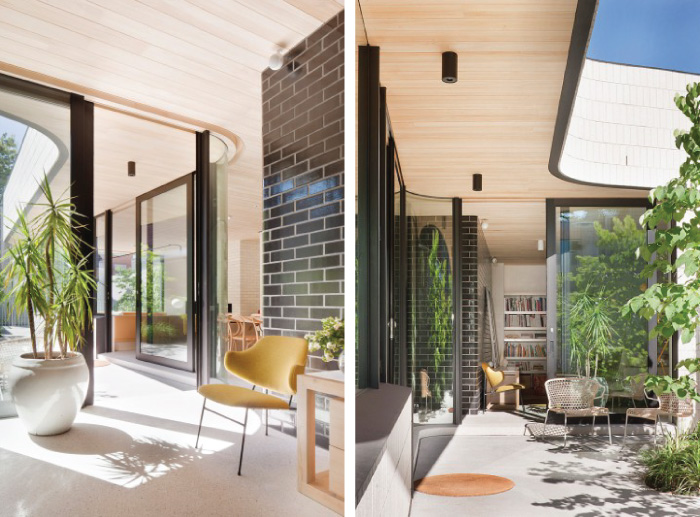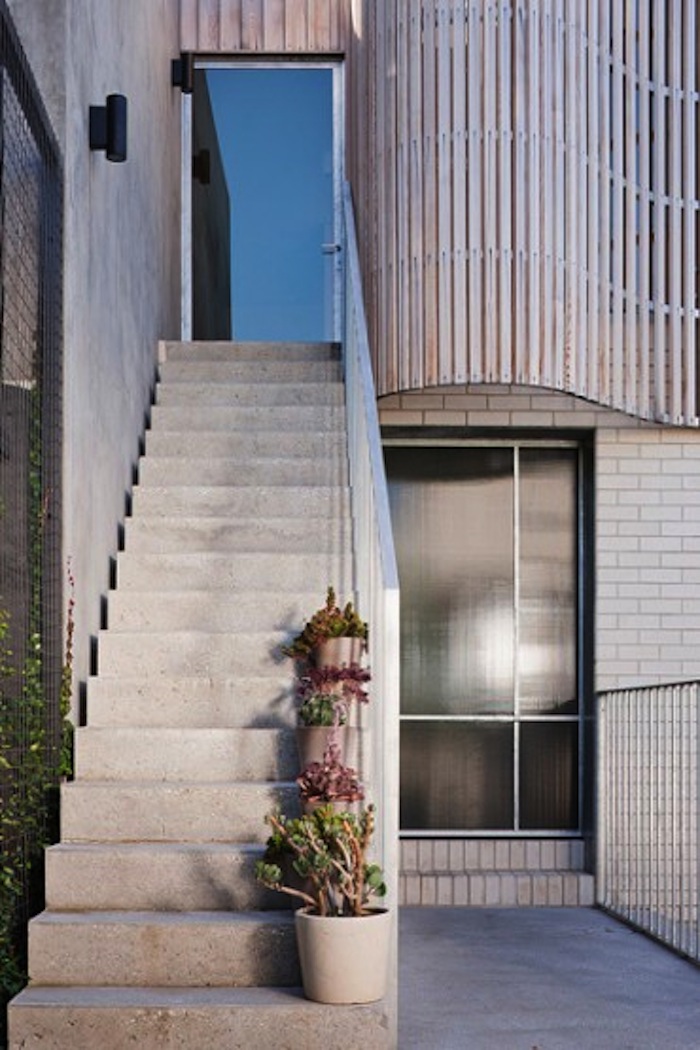 Interview via Homelife, Photography by Shannon McGrath.