CARLA SERSALE & POSITANO
With the European summer almost at an end, there isn't a more perfect story than this to get a last hit of warmth!
Those of you who have walked the fragrant streets of Positano will know the name Le Sirenuse, and would have seen its vibrant red facade. Le Sirenuse is one of the most well known and beautiful hotels in Positano - if you don't know it take a look at Instagram, there are thousands of enviable 'Selfies' taken under the candle lit arches of this hotel. Opening in 1951 with eight rooms and a large terrace overlooking its namesake - The Islands of the Sirens - it now (over fifty years later) has fifty-nine rooms and suites all with the comforts of a five star luxury hotel, without losing the atmosphere of a family home -  always the sign of a great hotel!
What really caught my eye, was the the stunning Le Sirenuse Collection displayed in their boutique. Carla Sersale is the talent behind the hotels bespoke collection and it represents her and her family through and through -"When I decided to start a Sirenuse Collection, I was inspired by the lights and colors of Positano's summers and by our family's insatiable passion for the suzani embroideries". 
I spoke to Carla about her collection and what she loves most about her beloved Positano.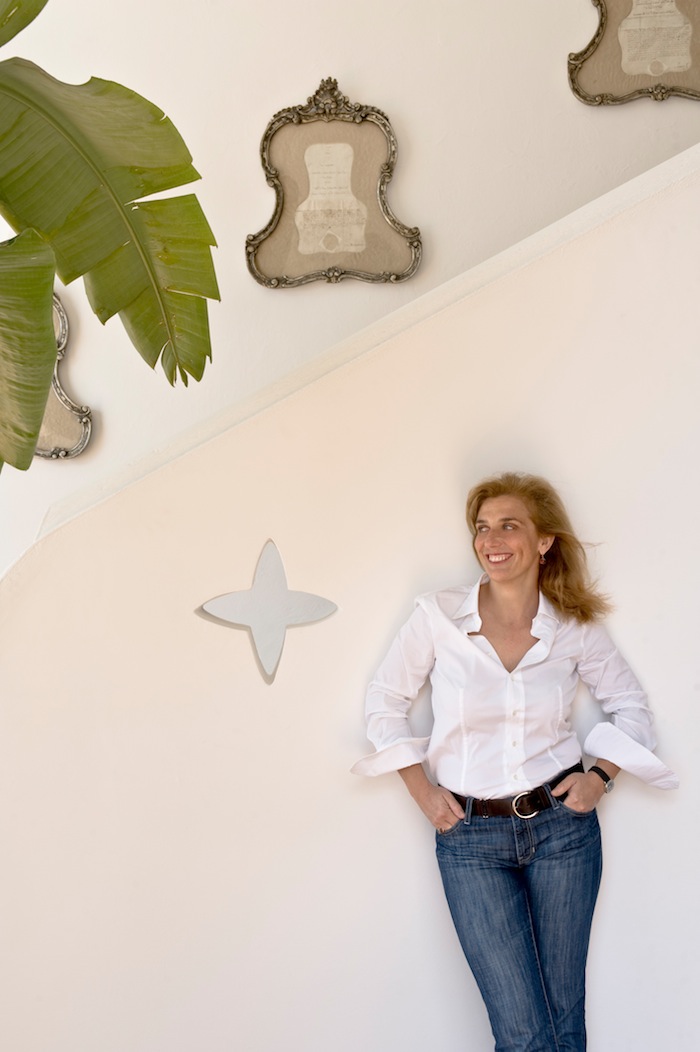 Carla - I married into the Sersale family in 1990 and came to live in Positano two years later. My husband Antonio had lived for many years in Teheran with his father Franco in the 70's and together they had built up an incredible collection of kilims and suzani textiles from Central Asia. Some are still hanging on the walls of our rooms and living rooms in the hotel. So, when I decided to start a Sirenuse Collection, I was inspired by the lights and colors of Positano's summers and by our family's insatiable passion for the suzani embroideries. As my talented niece, Viola Parrocchetti, was in Mumbai designing and producing her own fashion line, I asked her if she was willing to work on Le Sirenuse Collection. We embarked in a journey together that lasted almost a year and was exciting, fascinating and, most of all, a lot of fun. Embroidered cushions, cotton caftans, silk tops and dresses, leather and sequin clutches and even a leather and canvas cosmetic bag, printed with the photos of views from the hotel terrace, were the result of our work. Everything came out very well, but my real pride are the cushions, that are today also decorating the sofas and chairs of our Champagne and Oyster Bar.
In the meantime, the men's collection was being made in Italy. Eight colors of classic linen shirts and a very special range of swimming trunks. My longtime friend Allegra Hicks reinterpreted our logo's sirens to create a selection of unique prints for our men's bathing suits.  Both had been a great success this summer season in our boutiques.
Now the the Emporio Le Sirenuse website is fully operational.
...
In Positano, a part from our own Michelin starred restaurant La Sponda or our Champagne and Oyster Bar, we love going to the following restaurants:
Da Adolfo at Laurito Beach, a hippy chic fun shack on a beach that serves the most delicious food possible in a warm and friendly atmosphere. Lunch only.
Lo Scoglio di Nerano; reachable by boat, it is set on a wooden dock sitting on a rock in the water. Great seafood and the best pasta and zucchini ever made. Very famous.
Next 2, Young and hip, this restaurant in Positano serves a cuisine that is a little different from the usual (still delicious) local trattorias.  Very nice.Tanina Attanasio, its founder, just opened a delightful little brunch place called Casa e Bottega, that serves home made cakes and muffins for breakfast as well as salads, sandwiches and panini for lunch. You can also buy some books, cushions and other small home decorating objects.
At the beach, we love going to La Cambusa or La Buca di Bacco. Consistently good seafood and pastas, in the traditional way.
The best pizzas are served at Le Tre Sorelle on the beach and at a place slightly outside Positano, on the road towards Amalfi, called La Taverna del Leone. This is one of the best food in the village and, a part from the pizza, which is delicious, everything else is homemade and incredibly good.
In Montepertuso, on top of Positano, go for the pasta with pomodorini of Il Ritrovo or for homemade pasta at Donna Rosa. If you are in the mood for grilled meat, La Terra or La Tagliata.
I want to also mention Max's restaurant. Half a restaurant and half an antique store, the food is served in on tables in between antiques and paintings. Charming. It is one of the favourites with our guests.
Finally one word for Bar Bruno. A real trattoria with a great view and simple honest food.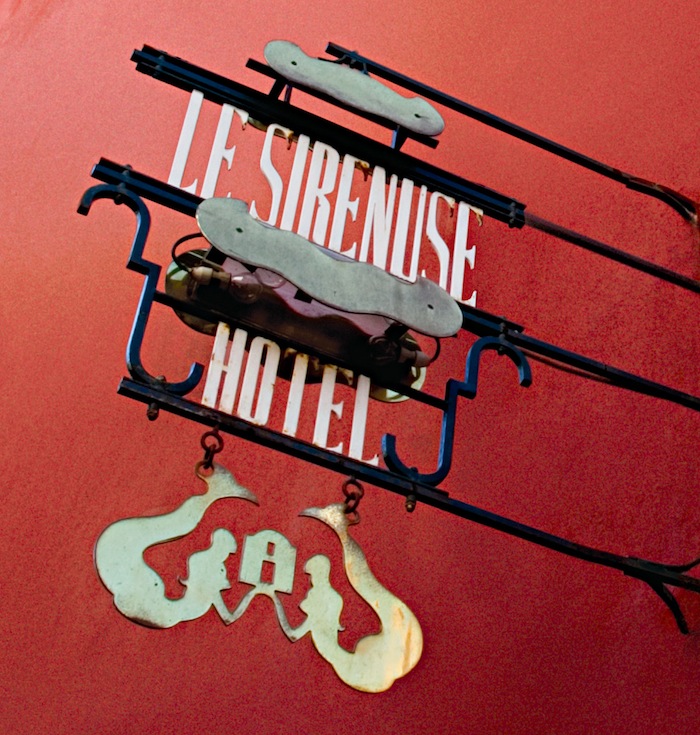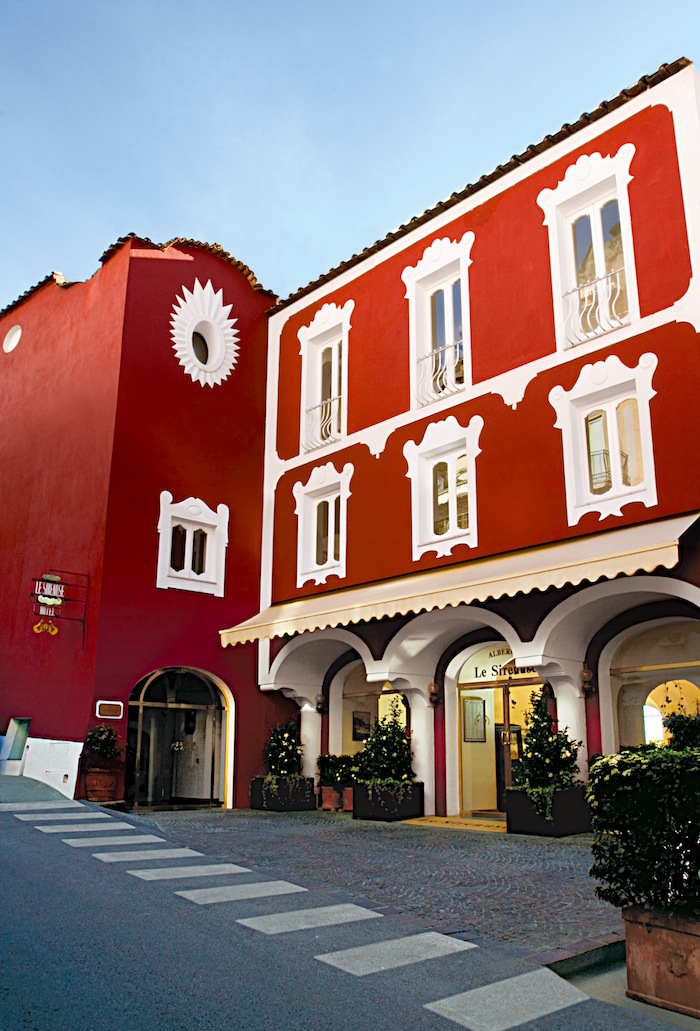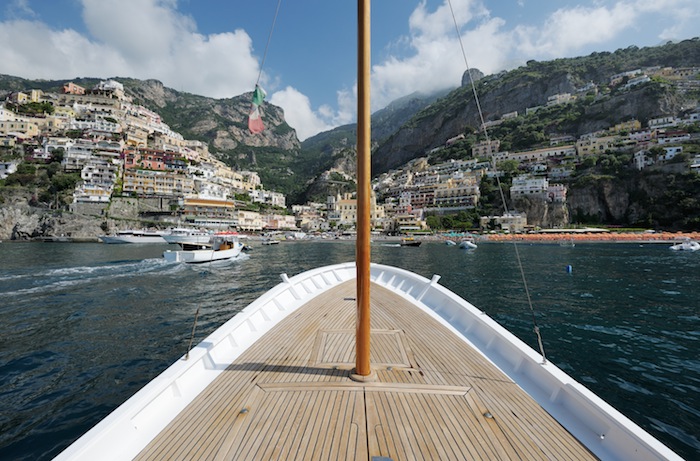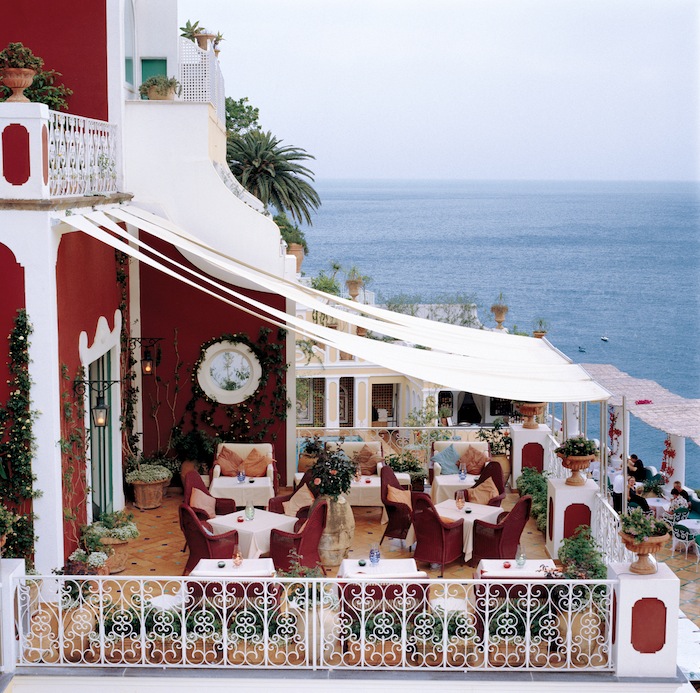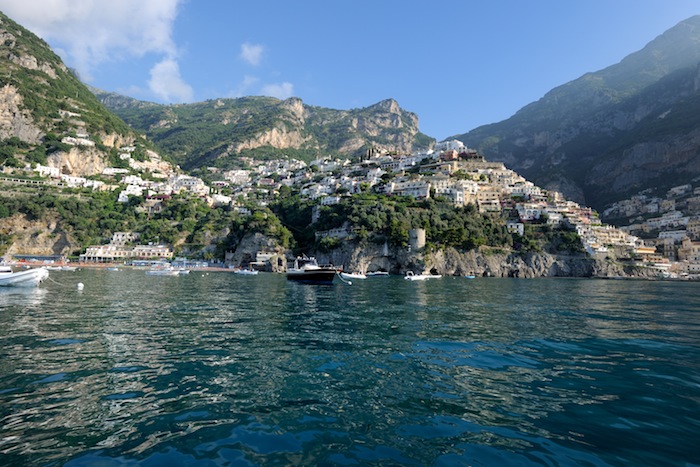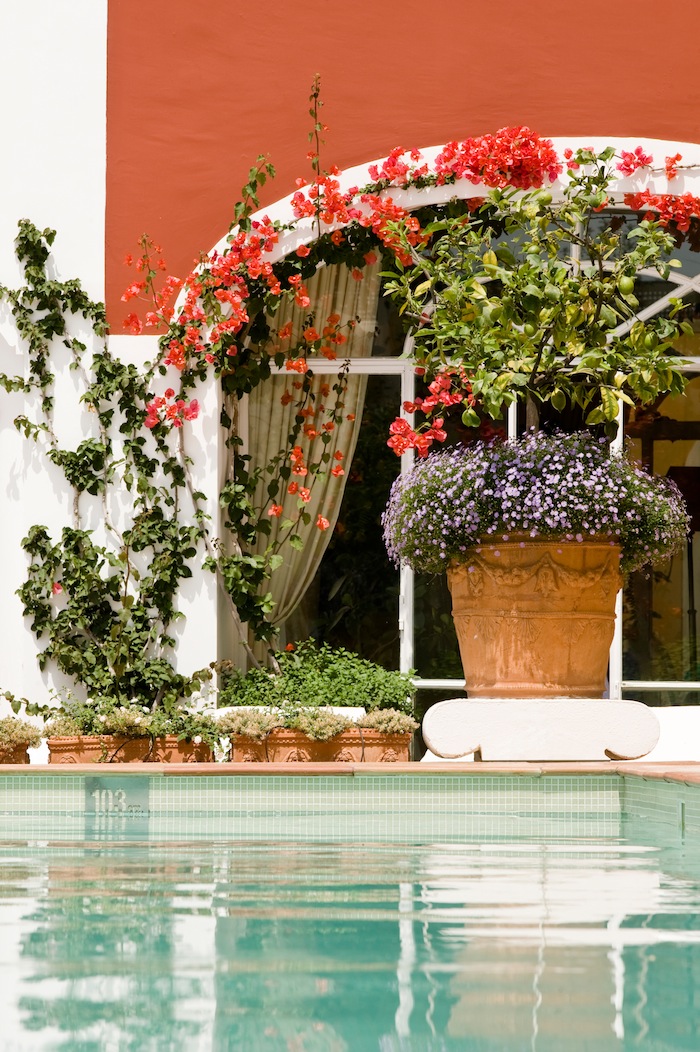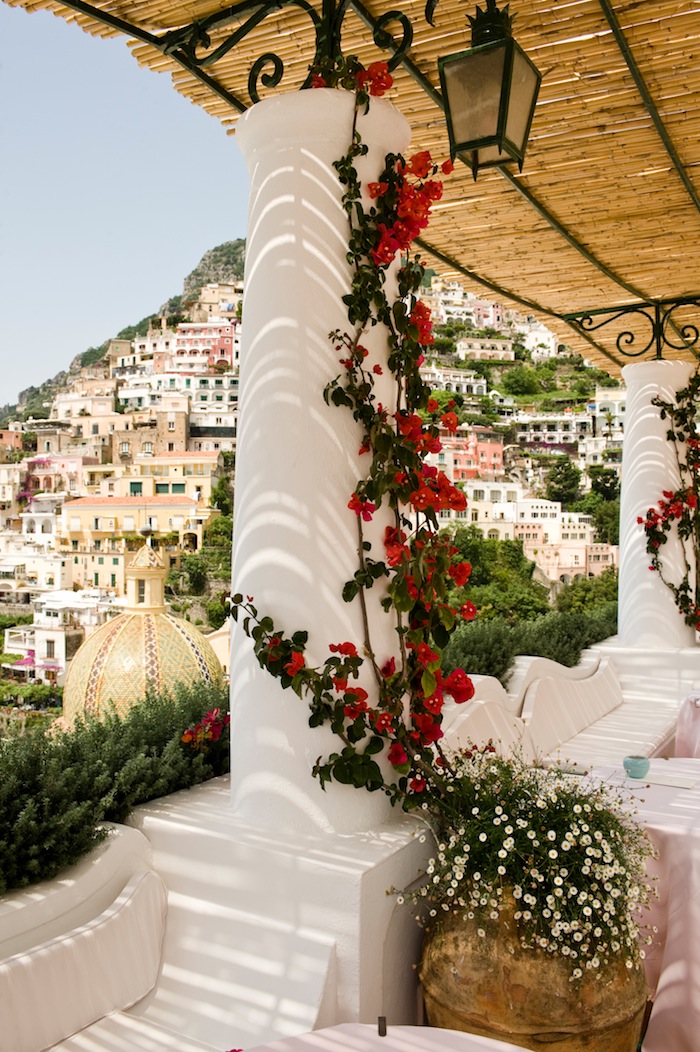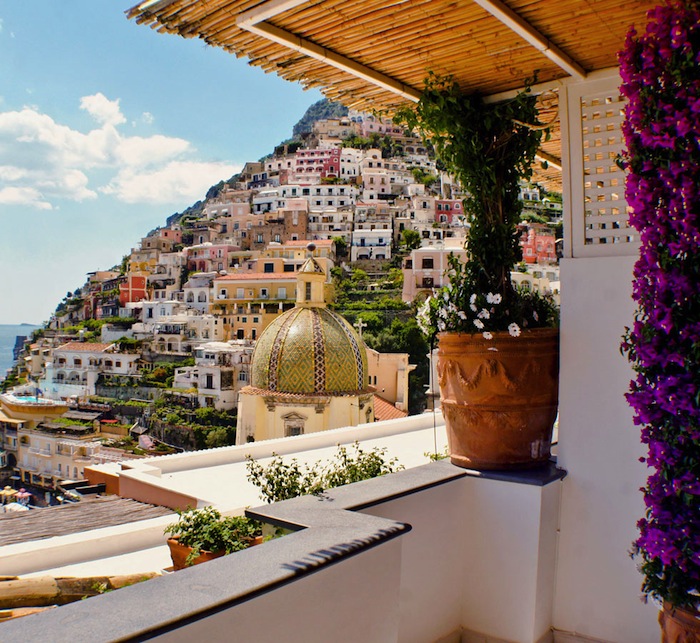 What do you love most about what you do?
I love the creativity of it. The fact that, with my niece, we are able to make some beautiful things from just ideas. I love working with her and I also love spending time in Mumbai, which is a fascinating, happy city. But it is her who is creative, really. I had a vision and she made it happen. (she is Viola Parrocchetti).
If you weren't a designer what would you be?
I have a law degree from Milan University. If I did not follow my then boyfriend to New York, then Washington, then Sardinia, and finally Positano, I probably would have become a criminal lawyer in Milan. That was my childhood dream. And again, I have to say that Le Sirenuse Collection would not exist without my niece.
Describe your personal style.
My personal style is very simple, I love easy wearing, uncomplicated, elegant cuts. I love colours and I truly identify myself more with a summer beachwear rather than winter jackets and coats.
Where do you look to for inspiration?
It really all started with the Suzani embroideries. I went to India with that one idea in mind and with a vision of what sort of garments I wanted to make. My niece was able to develop it into a full collection. Colours and elegance had to be there. Quality was a must. Beachwear can be very cheap. I wanted nothing of that. I believe that quality will always pay back and even if you will have to be slightly more expensive, in the long term.
What do you love most about where you live?
I love the hotel life. The fact that we meet so many wonderful people and with some we actually really become great friends. The hotel is a self contained microcosm where everybody plays a different role. It could sometimes feel like a theatre. It is fascinating. I've learned the importance of quality, of service, of friendliness. Of a smile.
Where are you dreaming of traveling to next?
Well, I'll return to Bombay in November for sure for about a month. Then I hope to take my children, with my husband, somewhere nice to celebrate my 50th and my son's 21st, after Christmas. But I don't know where yet.
What person living or dead do you most admire and why?
I admire the younger generation. Kids that are now in their 20s are driven and professional and they are very capable, whatever they do. Young designers like Saloni Lodha (London) or Misha Nonoo (NYC) are much younger than me and have created their brands from nothing, with great success.
What are you reading/watching?
I am reading The Hare with Amber Eyes by Edmund De Waal. Wonderful. I never watch television. We are always at the hotel for dinner and, even when the hotel closes for the winter and we move to Rome or we travel, we never watch it. I have seen (and loved) Downton Abbey and Homeland on my laptop, though.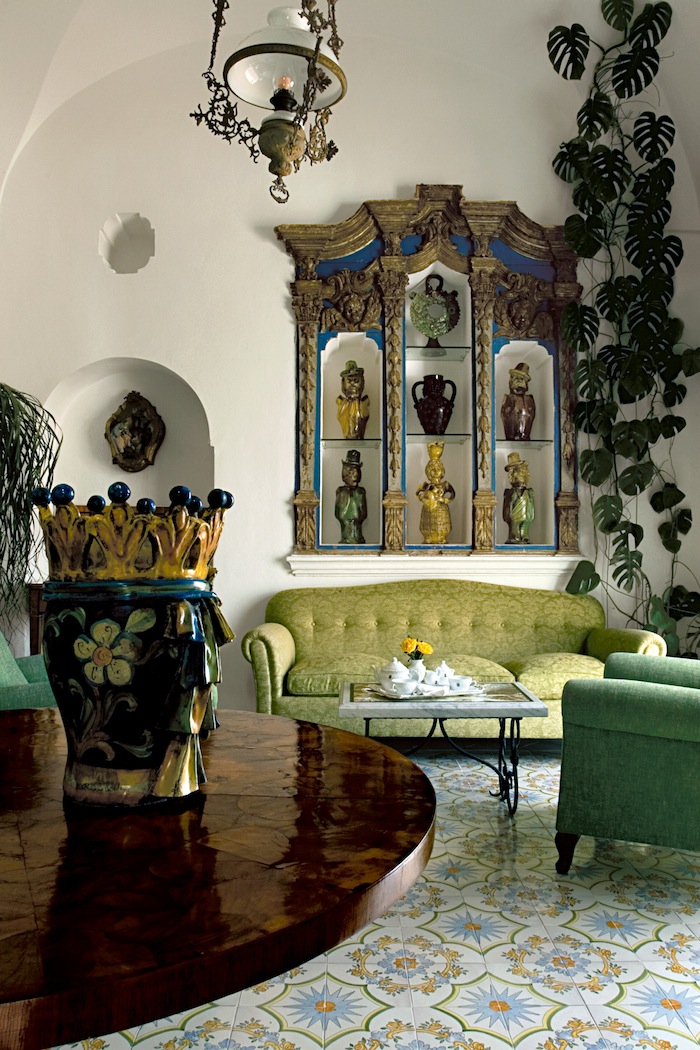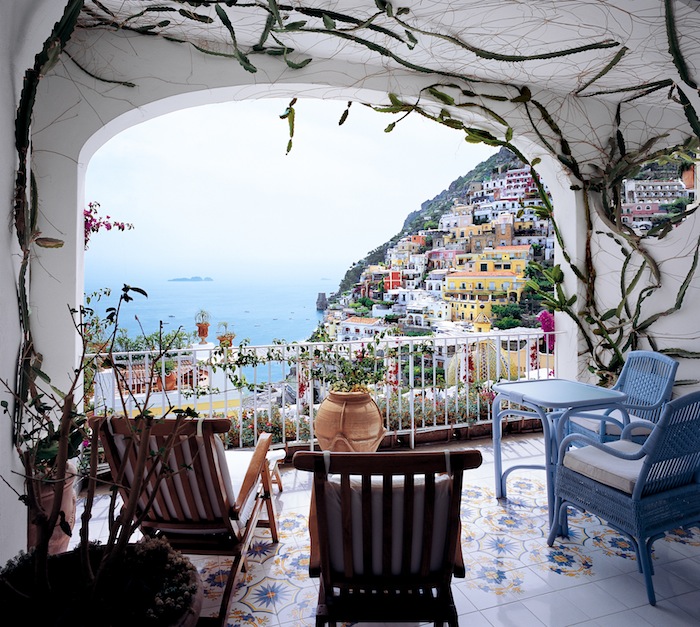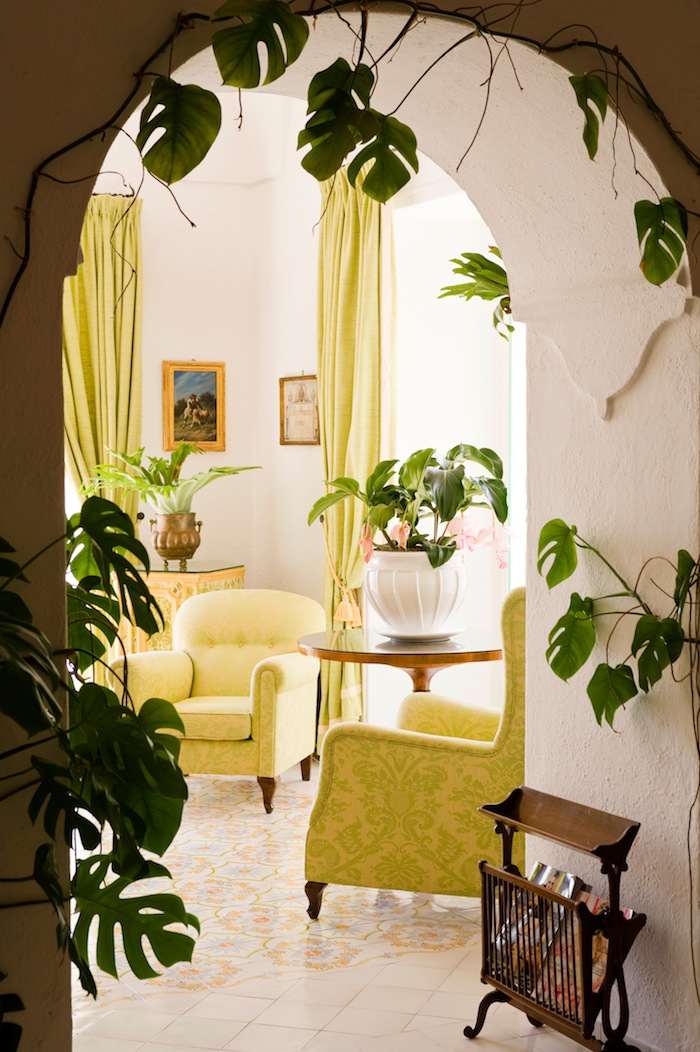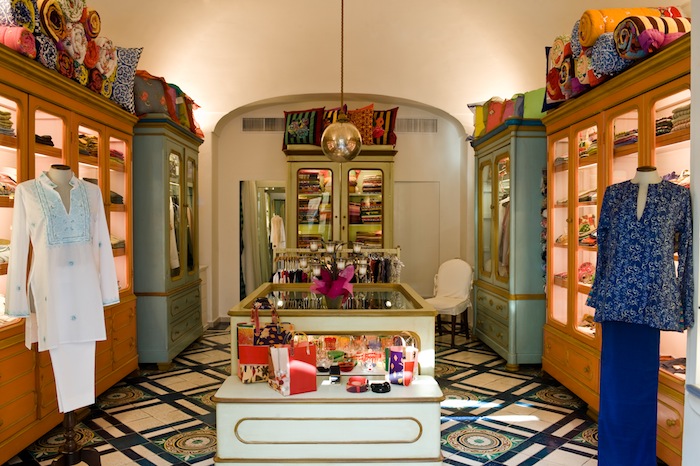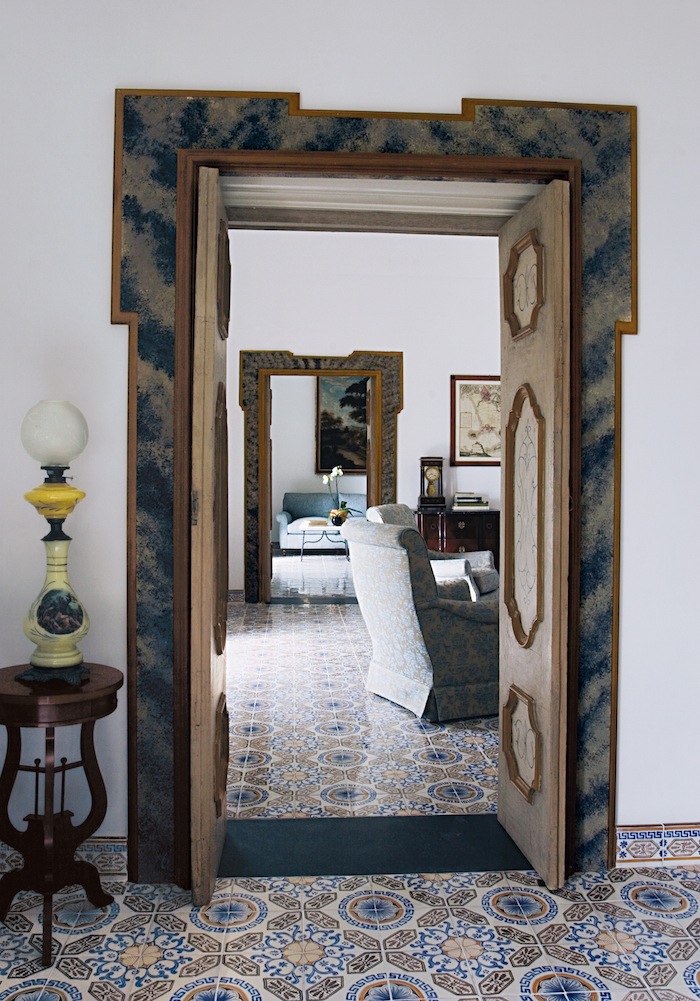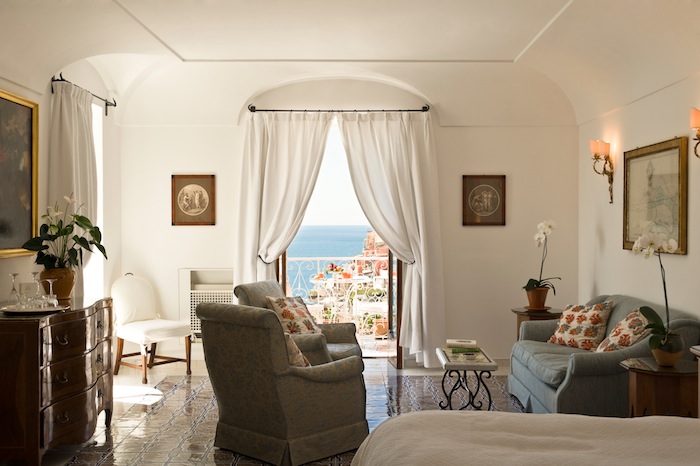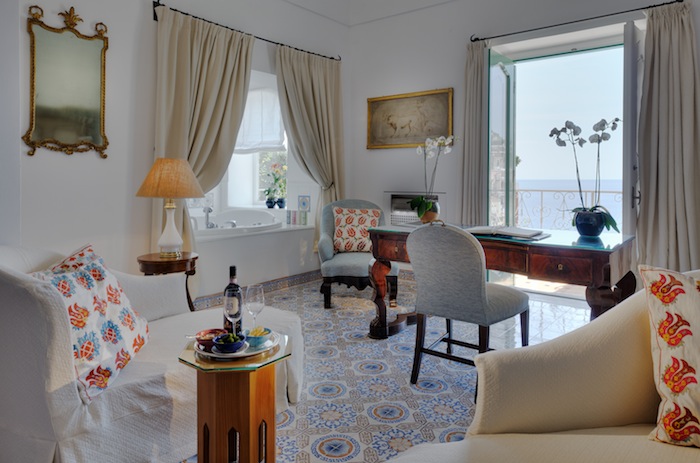 Images via Le Sirenuse.