Elizabeth Hewson
Total LOVE today for my special guest - Elizabeth Hewson, self taught kitchen wiz and (watch out, I am going to do some serious gloating) one of my best friends!! Lizzie and I go back a long way and I couldn't be prouder to introduce her now as the published cook book author of 'Moving Out... Eating In' - I am going to dub this one the home leavers Holy Grail!
Her infectious enthusiasm for good food lead her on a journey that paved the way for her first visionary cookbook - a book that fills a gap in the market and caters to the needs and lifestyle of new home leavers, encouraging them to throw the takeaway menu in the bin and do it for themselves! The book consists of a collection of relevant and useful recipes, tips for pantry essentials and the tools you will need to help you along the way.
I wish this book was around when I left home, I am a self confessed nuisance in the kitchen - however since moving to France I have been inspired by my dear friend who knows her way around a market. I was lucky enough to have my very own Celebrity Chef cook and shop with me in my local market in the South of France. Not only did she look at mushrooms with such admiration but she rattled off an enciclopedia of recipes I could cook from my local produce - now that is what I call a professional at work! I will be proof in the pudding - the recipes are all delicious and have just the right amount challenge of for us novice chefs!
And if you thought it couldn't get any better, you were wrong - the cook "blog" for home leavers is here! Launching this week the blog is an extension of the book and will feature a collection recipes, teamed with menu spreads, how to videos, words of wisdom and ideas for your pantry.
So if you see this book - buy it, if not for yourself for that friend's son or daughter who is just about to embark on the adventure of moving out - you will be thanked for generations to come!
Bon Appétit!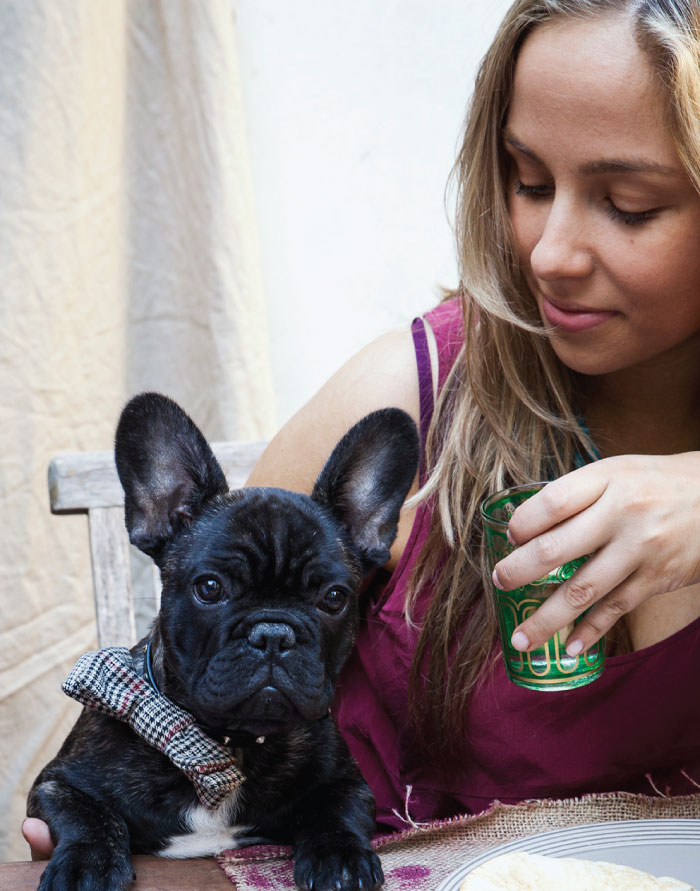 Name... Elizabeth Hewson
Hometown... Sydney, Australia
Current Location... Rose Bay, Sydney
Tell me a little about your background - what did you study and what lead you to where you are now?
My passion for food emerged when I first moved out of home in Sydney to study at Charles Sturt University, Bathurst. At the end of three years, I walked away with a Bachelor of Organisational Communications and Public Relations, and a keen interest in food. My degree lead me into my job at BLACK Communications where I started working with the likes of Australia's best restaurant, Quay, Australia's best butcher, Victor Churchill, and the world's best glassmakers, Riedel. Working with these brands turned my interest in food into an obsession. I've been with BLACK now for over 5 years and through this job I have been exposed to some of the most inspiring and talented people. It's opened up a whole world of opportunities for me and helped me write my book.
Your new book is a guide for home leavers, encouraging them to throw the takeaway menu in the bin and do it for themselves! The book consists of a collection of relevant and useful recipes, tips for pantry essentials and the tools you will need to help you along the way - Tell me about how this idea come about and give us some insight into the creative direction of the book.
I was at university and noticed there was a gap in the market for a cookbook that catered to my needs and lifestyle. A book that understood that one night might involve eating alone, the next might suddenly be about feeding a group of six; a book that understood that ingredients need to be readily available and affordable as well as delicious; a book that didn't require prior kitchen knowledge, but could just be picked up and cooked from. I couldn't find a book that really understood the lifestyle that we lead, one that had recipes which were more vibrant than the run-of-the-mill home leaver meals and one that looked good too.
I then set out to write a book which fitted this brief. I made sure that every single recipe in the book was accompanied by a photograph of the end dish, people cook with their eyes, especially my age group. I wanted this book to be a visual feast to get readers excited to try every dish, something which I think other student books lacked. I also thought that a cook book which was aimed at home leavers should be written by a fellow peer of similar age. It was really important for me to get the tone right. I wanted to write the book as though a friend was sitting in the kitchen with you reading out what to do next and why.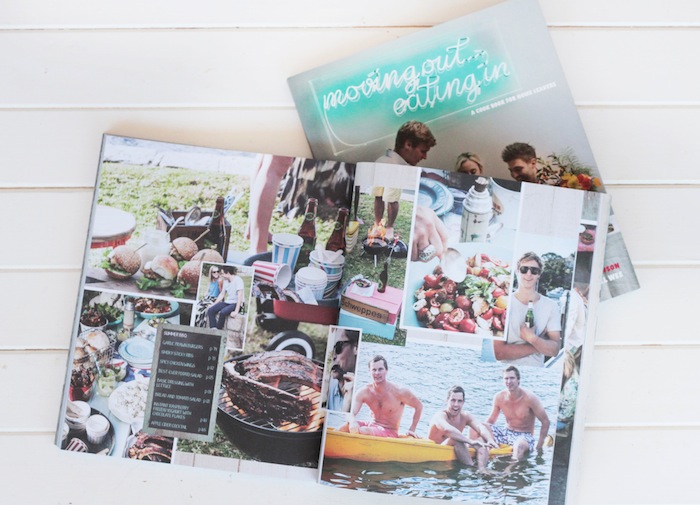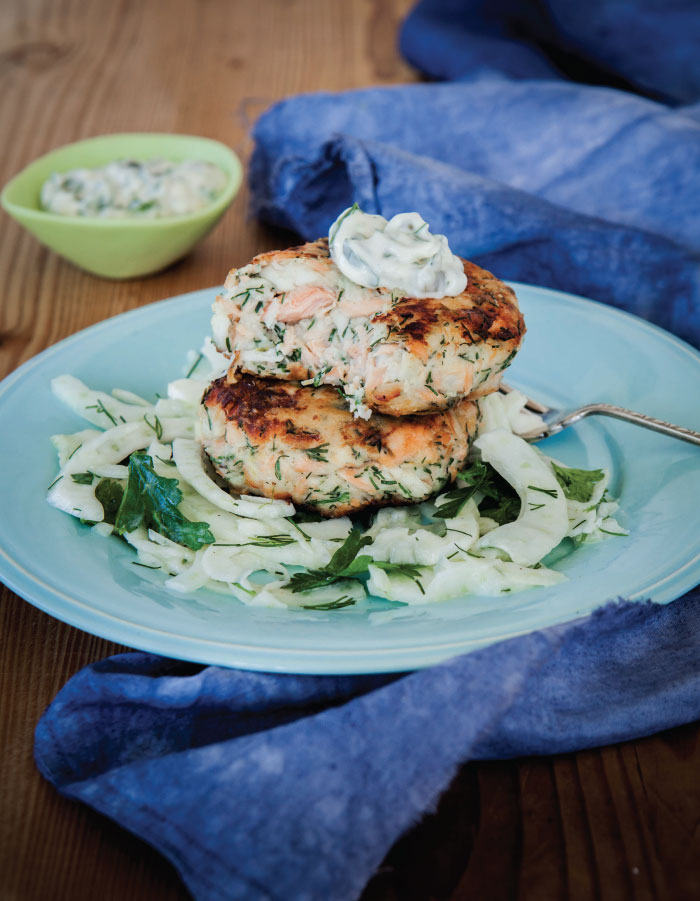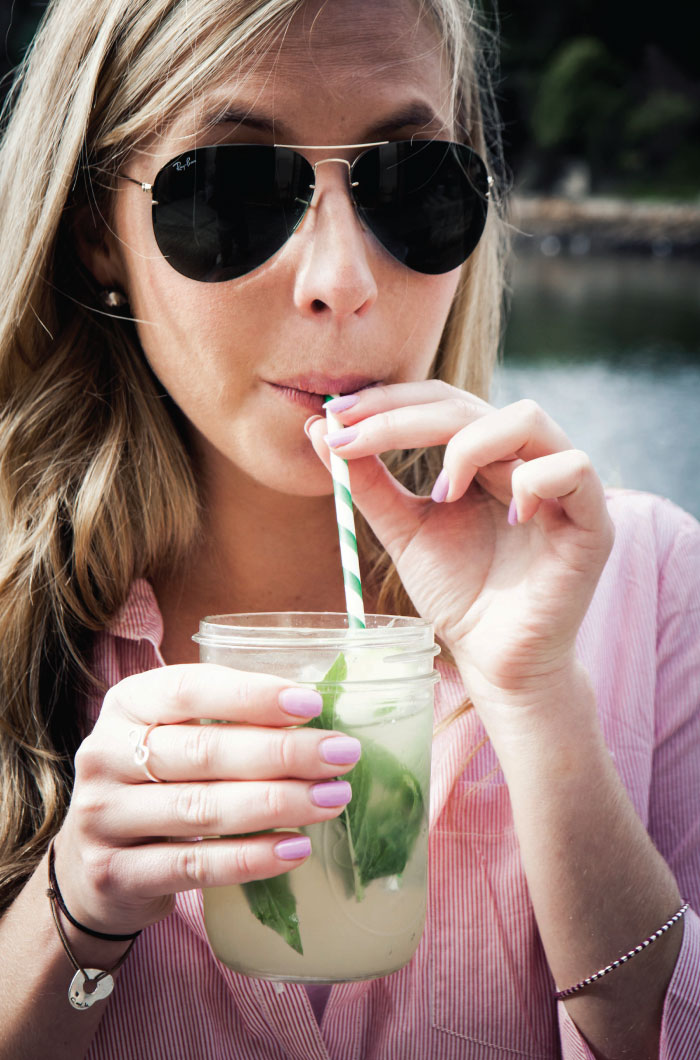 How do draw inspiration and what general process is involved in the creation of your recipes?
I'm always thinking about my next recipe so inspiration comes from everything - travel, friends, the seasons, reading, cooking shows, dining out, and even having a cup of tea.
My idea for the hot chocolate and marshmallow tart in my book actually came from catching up with a friend over hot chocolate. I was hung over and poured a heap of mini marshmallows into my drink. I watched how the marshmallows melted into the chocolate milk and slowly as I stirred, it thickened into a lovely creamy texture. I then thought that the glucose in marshmallows could be used as setting agent for tart fillings (I'm always looking for a shortcut or way to make things easier). So I went right to work testing this theory out. It normally takes a few tries to get the recipe right but when I do it's a good day. Sometimes I'll be lucky and get it first go but I always re-test at least three times to ensure it works every time. I always have a notebook handy to scribble down ideas too (or my notes in my iphone).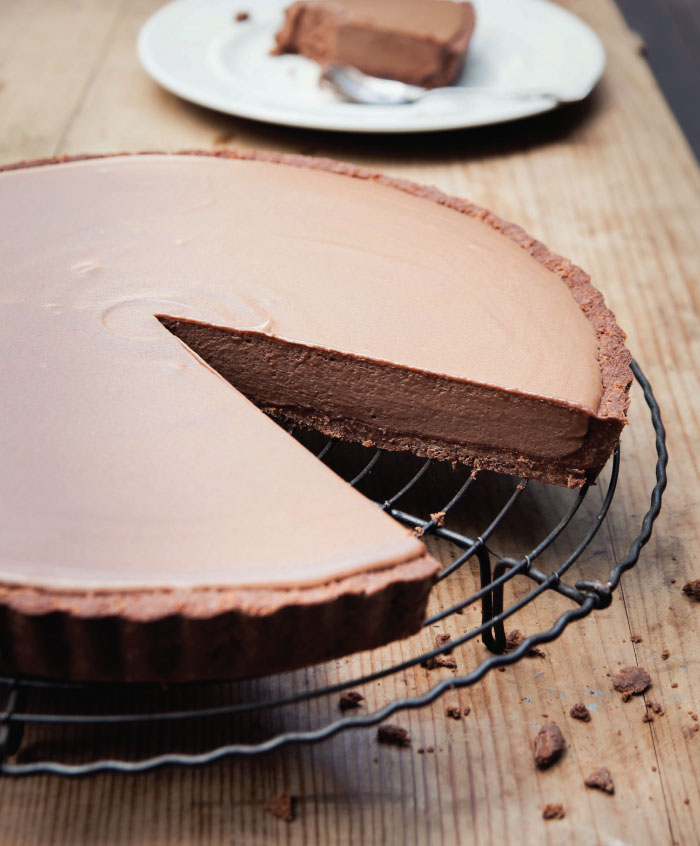 What is your favourite ingredient to work with and why?
Oh this is hard…it's got to be between chilli, lemon and butter. I love chilli for it's kick and couldn't cook without it. I love it in Asian dishes, on my pasta, on my pizza, on my steak. I love chilli in all forms, especially dried chilli. I love lemon for the freshness and zing it adds to dishes and butter well because butter makes everything taste better.
What 3 items would you tell any home leaver to have in their kitchen?
1. A good, sharp cook's knife. Cooking is so much easier and more enjoyable with a sharp knife. 2. Electric beaters or a stand electric mixture, it makes whipping up a cake a synch. 3. A food processor is a handy appliance to have. It's a huge time saver and when you are starting out in the kitchen, short cuts can make all the difference. But there's no need to buy a big expensive one. The smaller ones are far cheaper and do the job just fine. I use mine to grate, pulse and combine. It's super handy when a large amount of chopping is involved.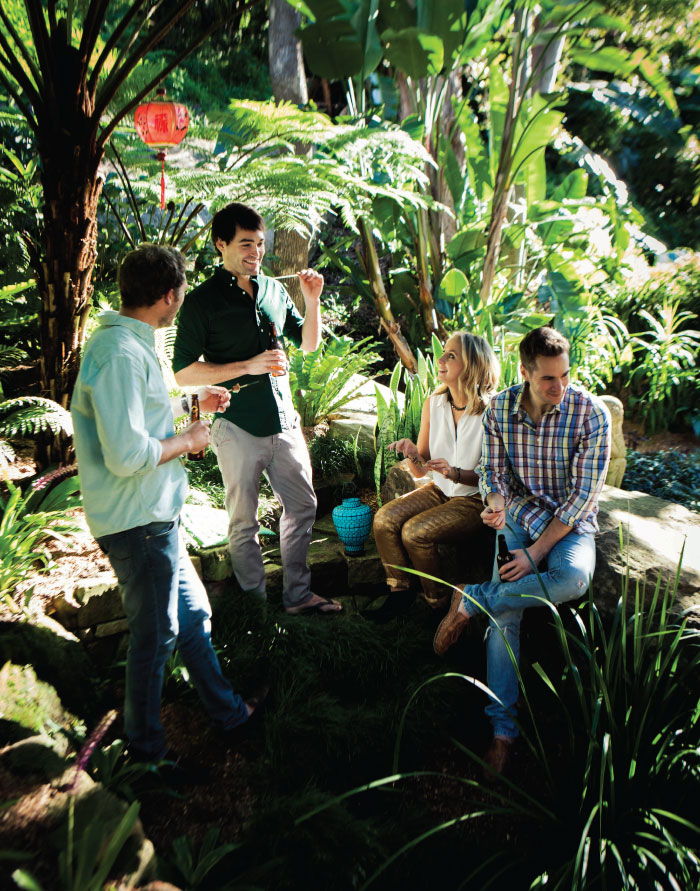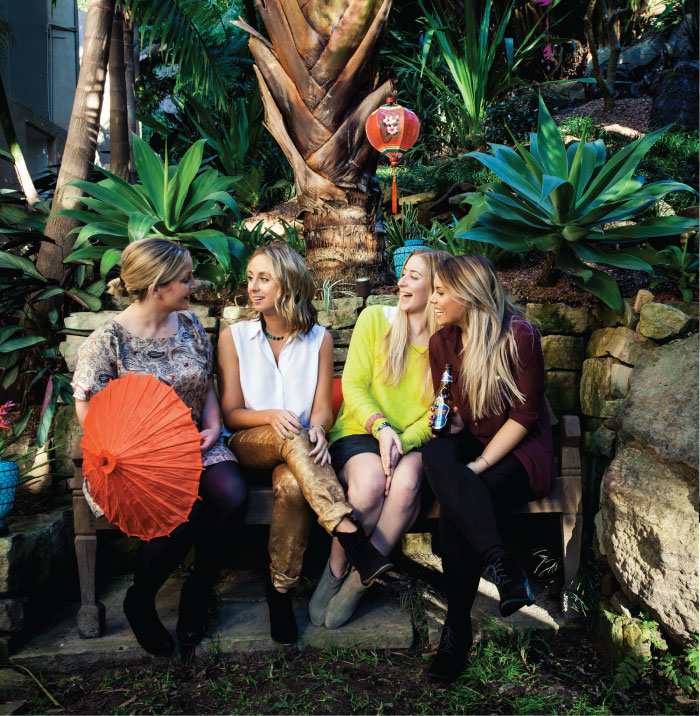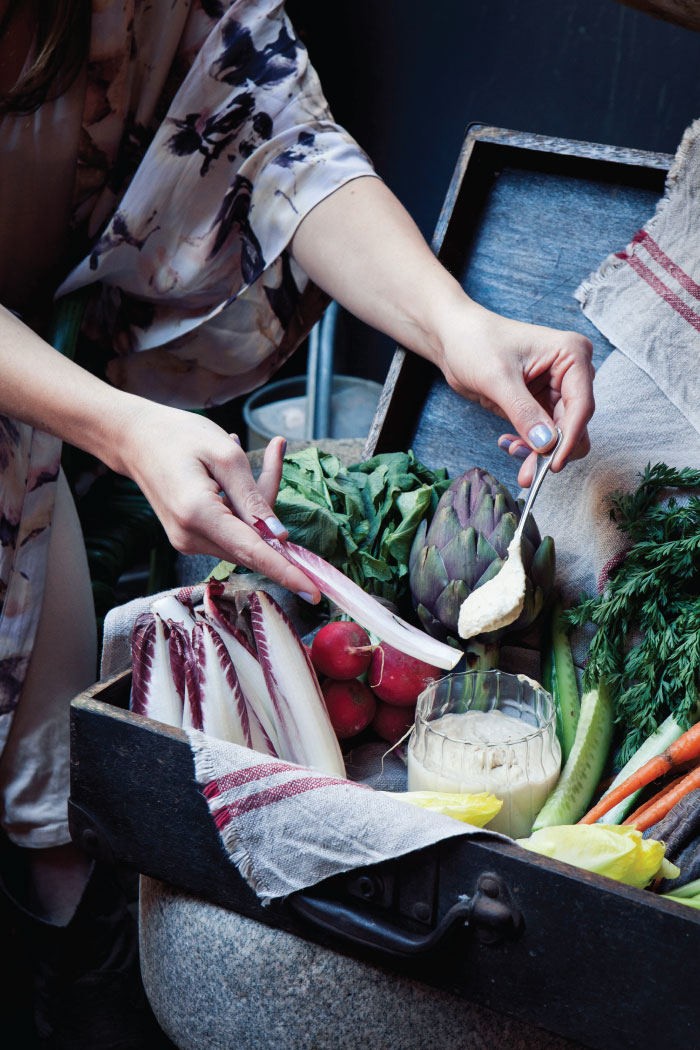 Explain Elizabeth Hewson in 5 words... Imaginative, persistent, control-freak, sensitive and hungry.
All time favourite recipe… Baked custard or a spaghetti vongole
I'm currently obsessing over... Eating good quality imported parmesan cheese with a crunchy, sweet corella pear. I can't think of a better snack.
I can't start the day without... T2 earl grey tea and planning what I am going to eat that day.
Dream project or collaboration… Working on a homeware & kitchen range that fits in with theme of the book. That would be a dream come true.
My biggest purchase to date was... Foodwise probably my Kenwood chef (stand electric mixture) everybody went with the kitchen aid and I decided on a Kenwood. He might not be as pretty but he's lighter and can do more tricks. I refer to him as Ken and he has brought me so much joy. I love making desserts with him. He even has a mincer attachment so I can make sausages.
My next big splurge is... A set of Riedel O glasses. They make your wine taste that little bit better and are great for serving desserts in.
Im dying to go... Back to Italy. I was there for a few weeks earlier this year and I fell in love. I felt right at home even though I couldn't speak the language. I love the way they treat food there. My Italian alter ego is Elisabetta and she doesn't need to worry about eating pasta every night. You see a part of me wishes I was Italian.
On Saturday you will find me... At my local markets picking up produce for the week ahead and for a big cook up that night. Also gorging on Kylie Kwong's dumplings with her homemade chilli sauce.
Sydney's best kept foodie secret... I'm not sure if it's the best kept secret but Luxe bakery does the best custard tarts. They are dangerously good. There are times I lay awake in bed just thinking about them. Food does that for me. I'd prefer to spend $500 on an amazing dinner than on a pair of shoes. I'll remember the meal for years to come but the shoes, well the shoes are probably stuffed in the back of my wardrobe.
Whats on the drawing board... My blog and website, It should be up and running very soon and I can't wait to share it. I've also got another idea for a book so let's hope this one does well so I have an opportunity to write again.
Images via Moving Out Eating In, Photography by Michael Wee. Video by Extra Mile Pictures.