SCARABEO CAMP
If you asked me tomorrow to join you on a camping trip, the look on my face would say it all. I don't like camping - Loath may be a better word to describe it. However I may have just found a way to get over a phobia that was instilled in me at a young age through school camp!
Welcome to the enchanting Scarabeo Stone Desert Camp!
Located about an hour from Marrakech in the small stone desert of Agafay, is this charming camp of 7 luxurious room/tents dotted amongst the landscape. Enjoying spectacular views of Agafay's barren grandeur and beyond to the snow-capped Atlas mountains - these spacious and comfortable tents are decorated with unique pieces, locally crafted artwork and lit by flickering lanterns. Each queen size bed is made up with crisp white linens and topped with a Pom Pom tassel blanket (gasp), and if you are worried about leaving your modern comfort behind, dont – there is HOT water and cold water for all of your washing up needs and a western toilet - as if it wasn't good enough!! Not to mention the feasts of traditional Moroccan cuisine that are served for lunch and dinner around a candlelit communal table.
Now ask me if I want to join you on a 'Glamping' trip - maybe I am a camper after all!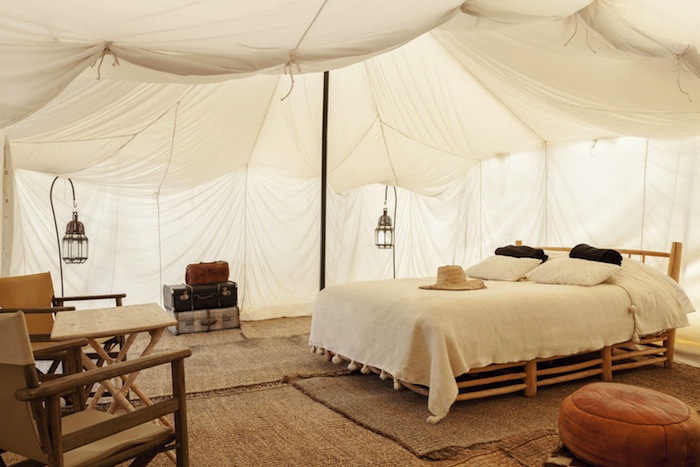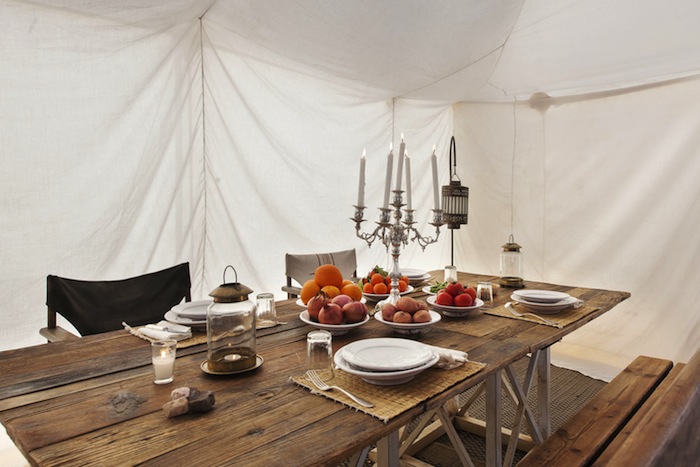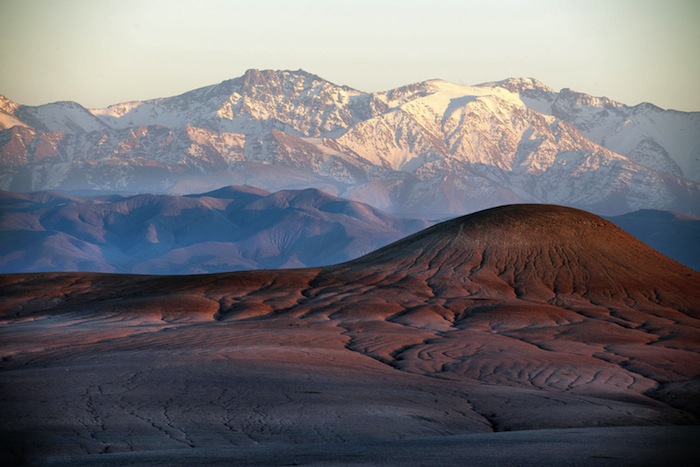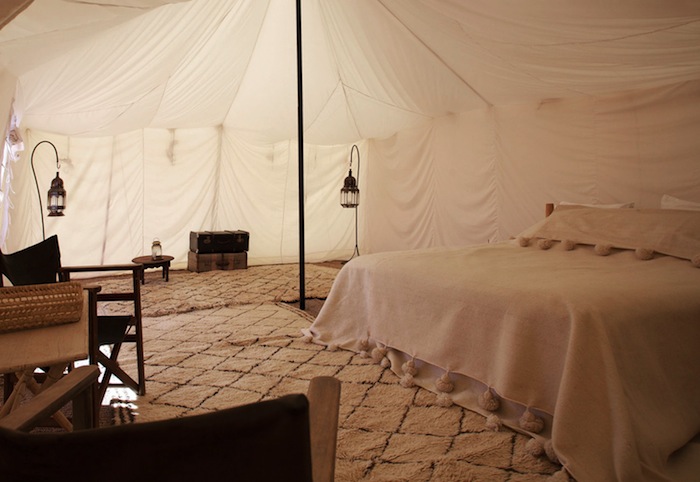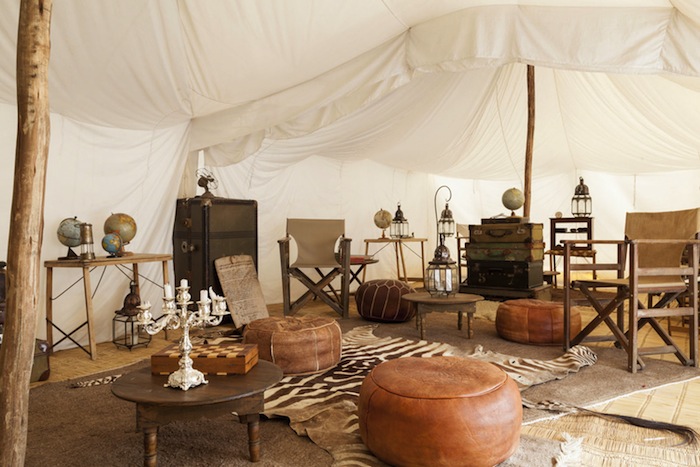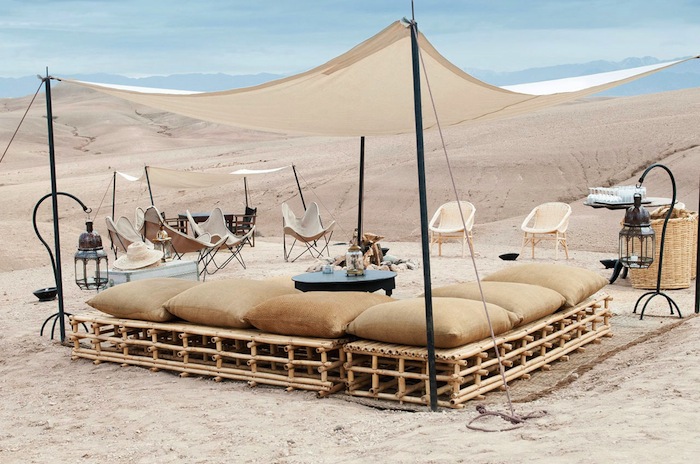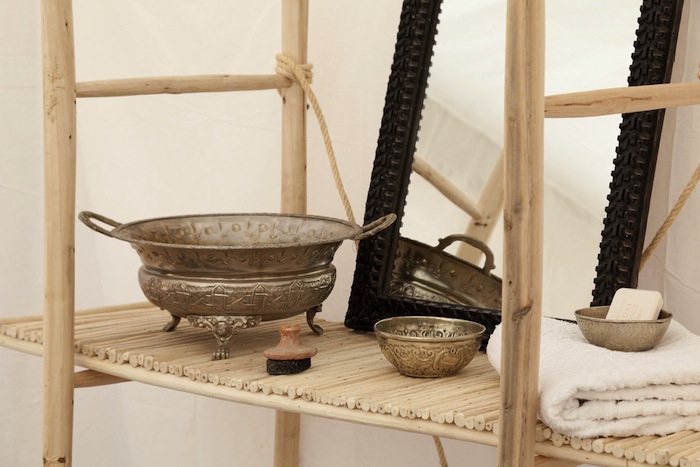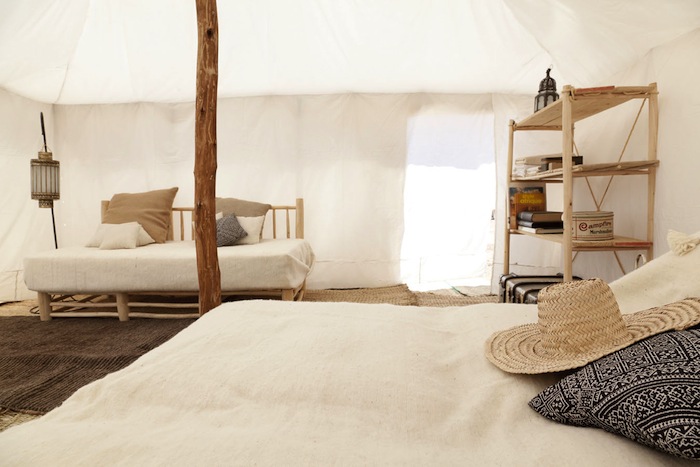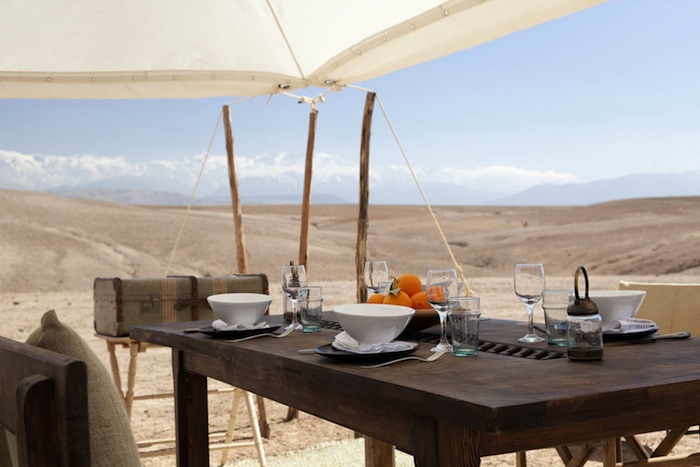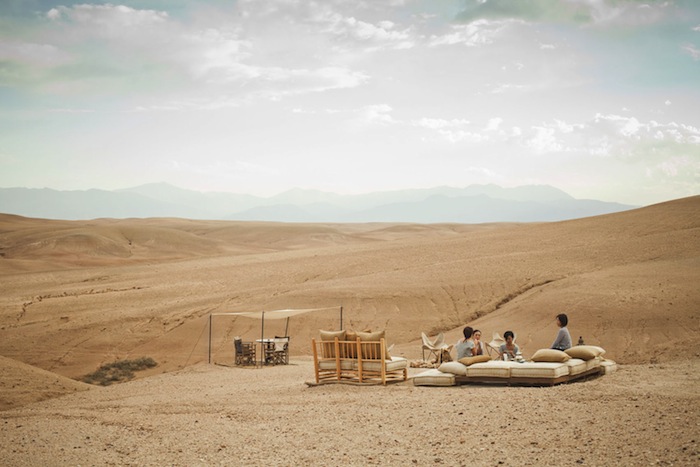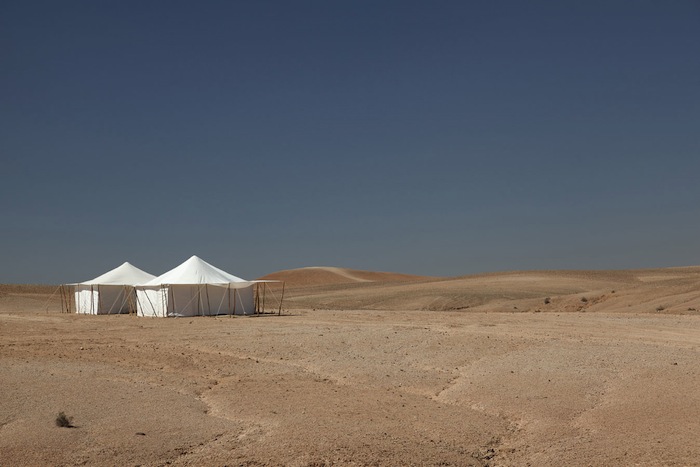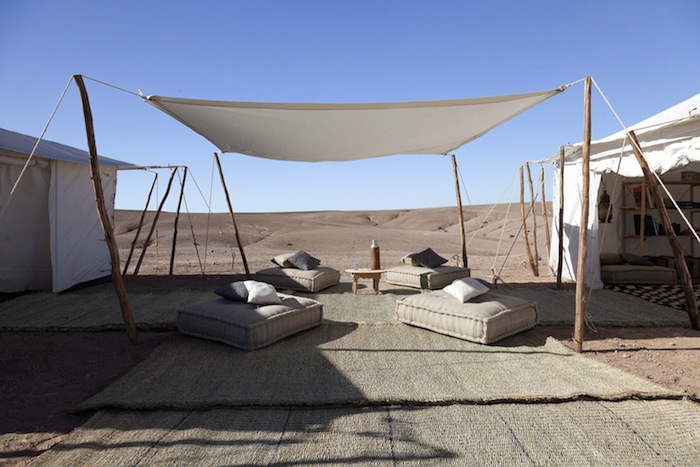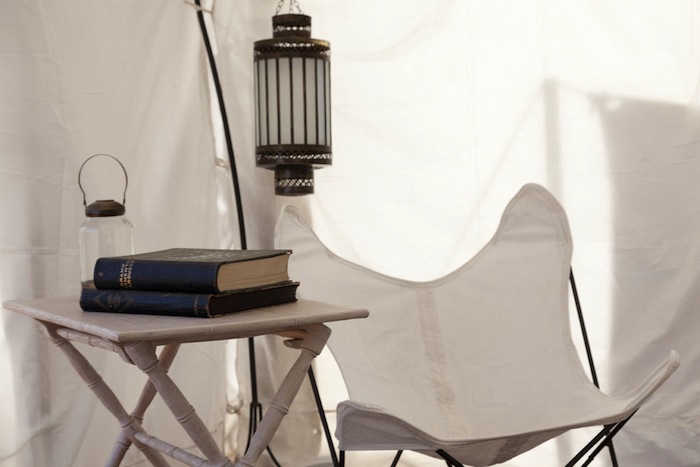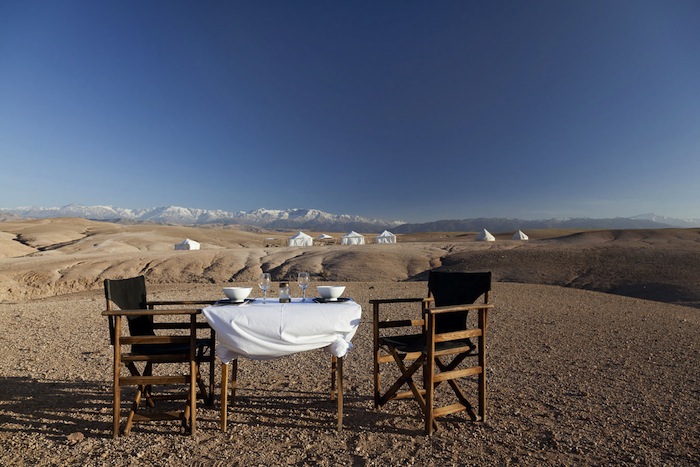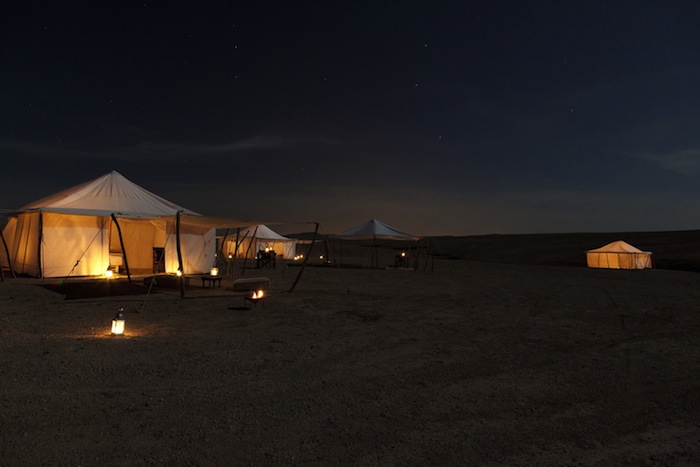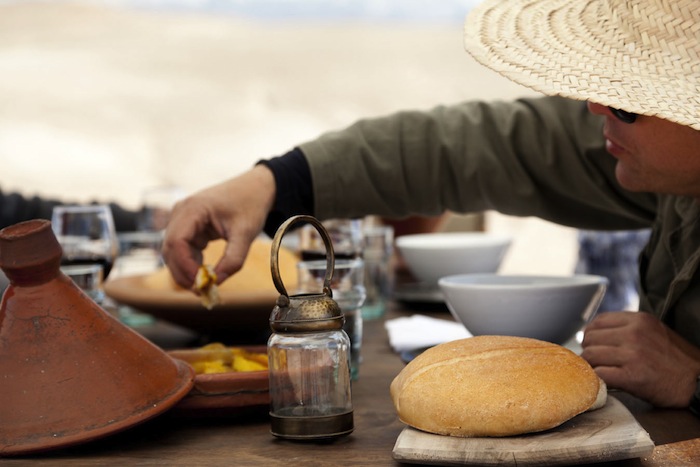 Images via Scarabeo Camp.