GOD SAVE THE QUEEN
I have been very excited by the 2013 London Design Festival. A fabulous array of talent and design have been on show and this is what has caught my eye! EXTREME love for designer Najla El Zein's 5000 spinning paper windmills below!
London-based designer Paul Blease launched the collection under the Noble & Wood label at Maison & Objet in Paris earlier this month, and is showing it at designjunction this week as part of the London Design Festival. The magazine holder is made from a solid wedge of Carrera marble, American walnut or ash, with leather pouches slung over the top.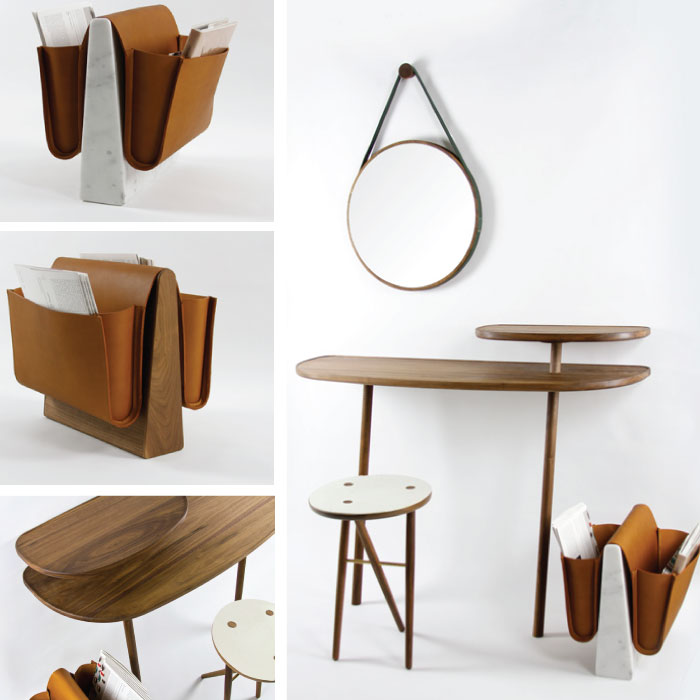 American furniture brand Bernhardt Design asked Angell Wyller Aarseth to design an armchair that combines the studio's Nordic sensibility with a link to American heritage. The resulting chair features a simple open frame made from solid walnut, a material commonly used in American furniture production. Gently curving armrests continue around the sitter to form a backrest onto which a padded sling is attached.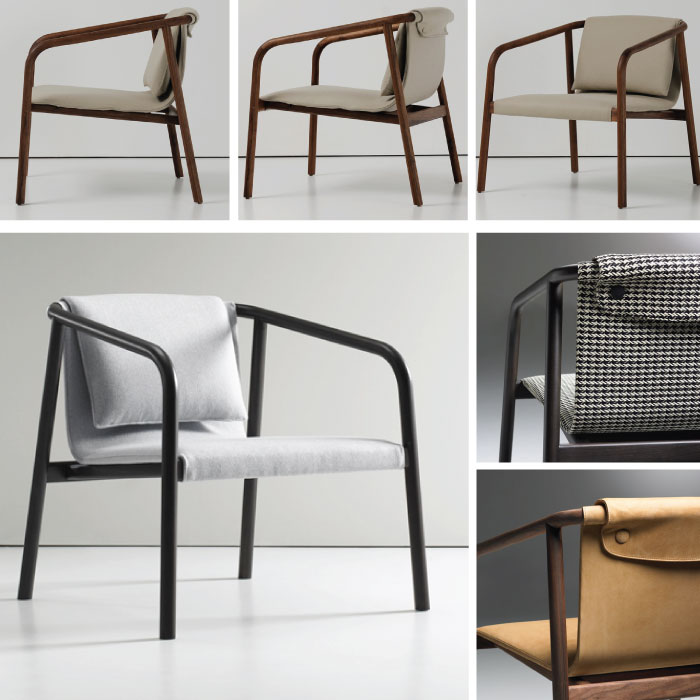 Designer Najla El Zein has installed 5000 spinning paper windmills in a doorway at the V&A museum in London. Each of the spinning windmills in the Wind Portal by Najla El Zein was folded by hand and attached to upright plastic tubes with custom-made 3D-printed clips.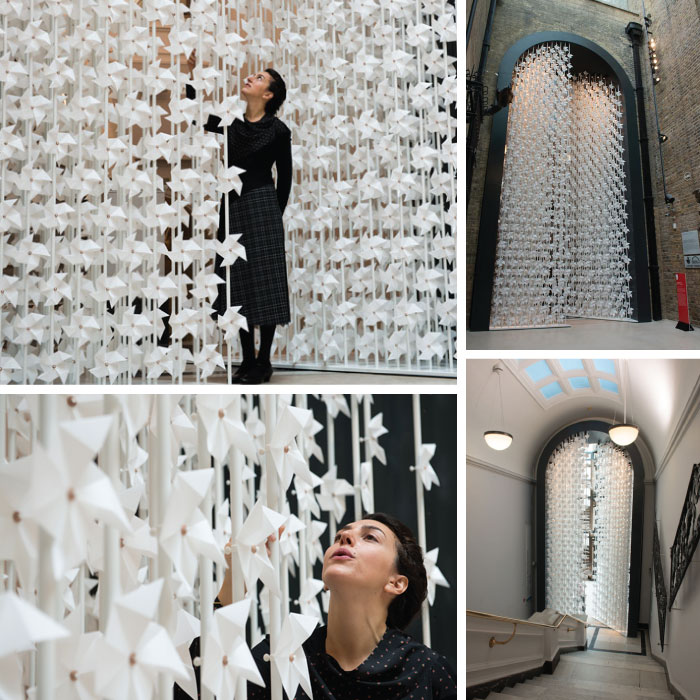 Another Country has created a range of beech and oak tables, stools, benches and desks modelled on Edwardian workshop furniture. Trestle-style tables and benches have rounded corners, with legs and edges of flat surfaces coloured grey, red or green.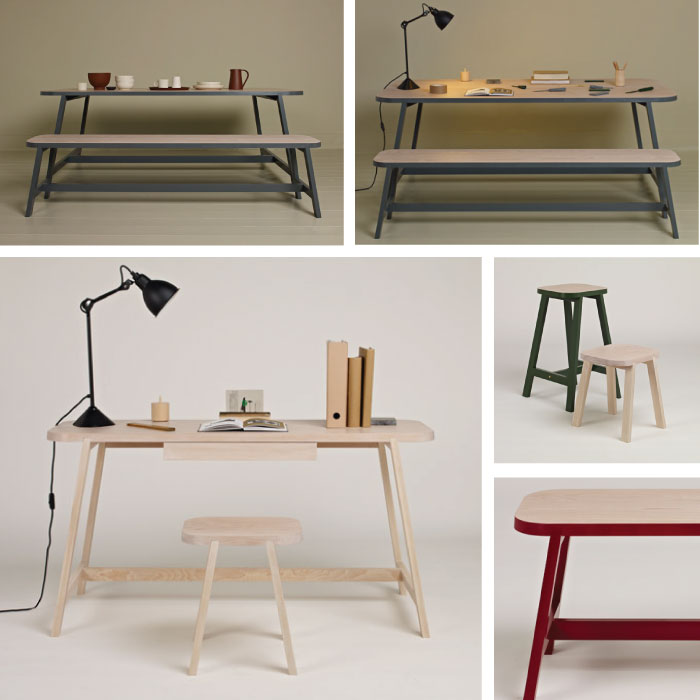 Royal College of Art graduate Bilge Nur Saltik has designed a collection of minimal white plates, bowls and cups that tip backwards and forwards, revealing a flash of fluorescent pink on their undersides. Saltik intends to playfully encourage people to share food and drink by tilting the vessels in different directions, rewarding them with a warm glow of colour from underneath as they do so.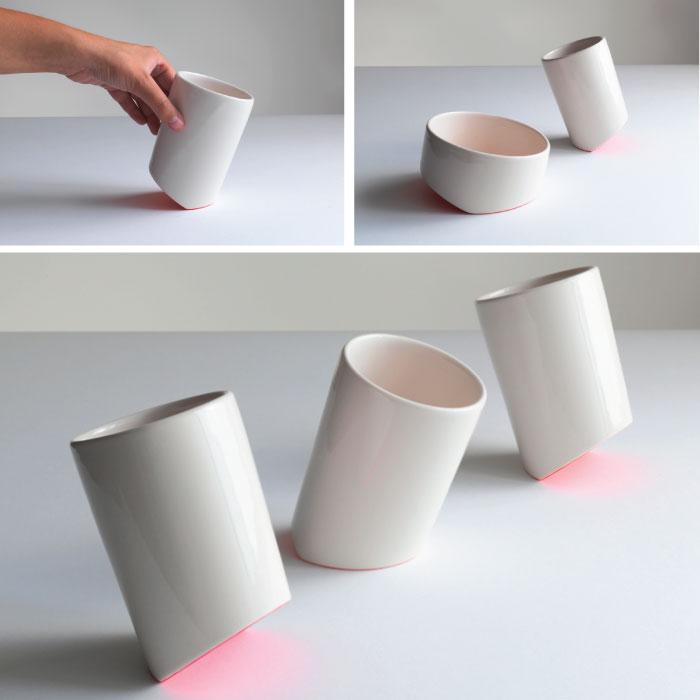 Images & content via Dezeen.