MY TOP 13 FROM MILAN 13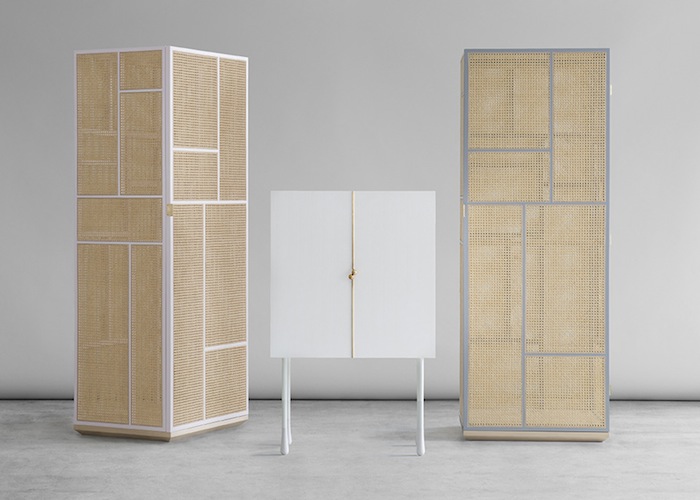 GRAND CABINETS designed by Mathieu Gustafsson & Niklas Karlsson - image via dezeen
I am totally obsessed with these cabinets by Swedish designer Mathieu Gustafsson and furniture maker Niklas Karlsson. Inspired by the use of woven rattan and brass clasps in vintage handbags.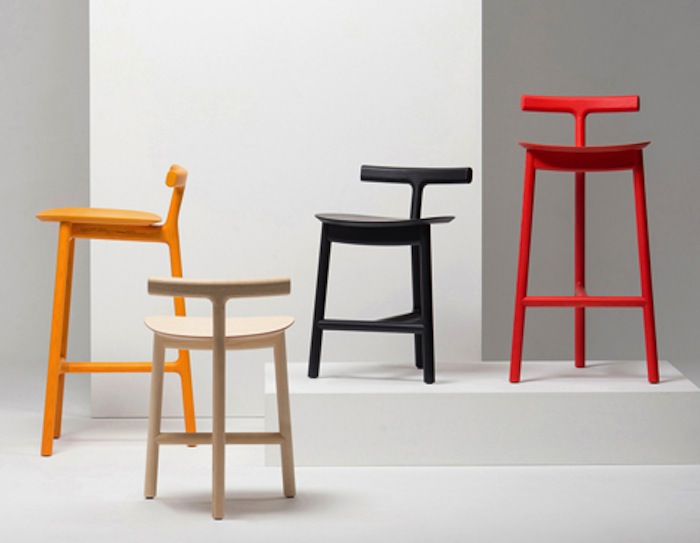 RADICE STOOL designed by Industrial Facility for Mattiazzi - image via dezeen
Great stools are hard to come by - British designers Industrial Facility revealed these three-legged stools for Italian design brand Mattiazzi and they are a prefect representation of great functional design. "Radice has some tension in its form and it is a slight surprise that the third leg works as well as it does to resolve the overall structure," says Industrial Facility's Sam Hecht. Its t-bar shape back rest provides a practical place to hang coats and handbags and is reflected in the bracing at the top and bottom of the legs.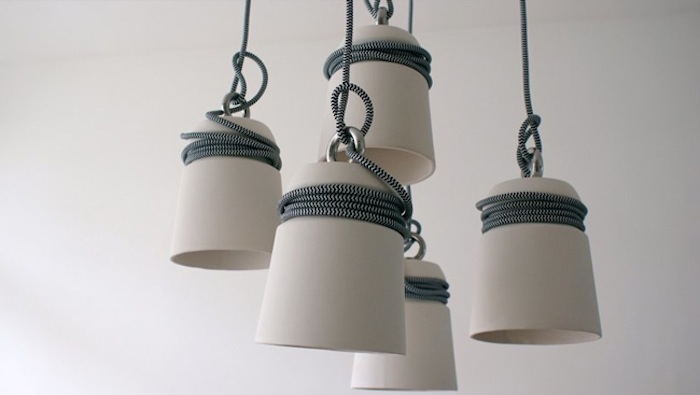 CABLE LIGHT designed by Patrick Hartog - image via The Contemporist

I love a nautical theme! Designer Patrick Hartog's Cable Light draws inspiration from the knot-tying techniques on mooring bollards and the craft of ceramics. I personally love the use use of handmade ceramics with the round metal ring that allows the user to interpret the design themselves.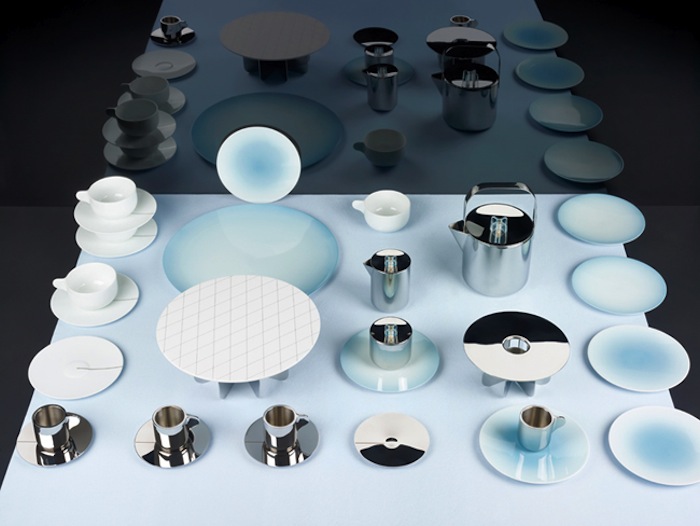 TEA WITH GEORG designed by Scholten & Baijings for Georg Jensen - image via dezeen
So timeless - a common trait with Georg Jensen!  The concept is based on items used in a traditional Japanese tea ceremony, but with added pieces to incorporate the Dutch designers' love of coffee.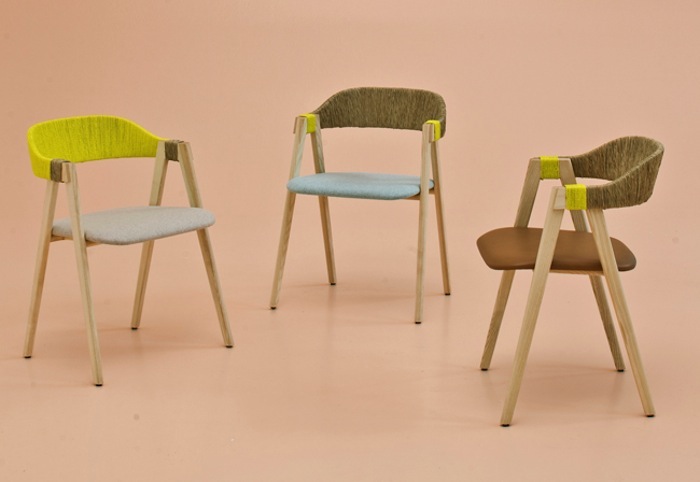 MATHILDA CHAIR designed by Patricia Urquiola -  image via dezeen.
Texture! The Mathilda Chair has a timber frame with a rush wrapped backrest - love the use of material and colour combinations here.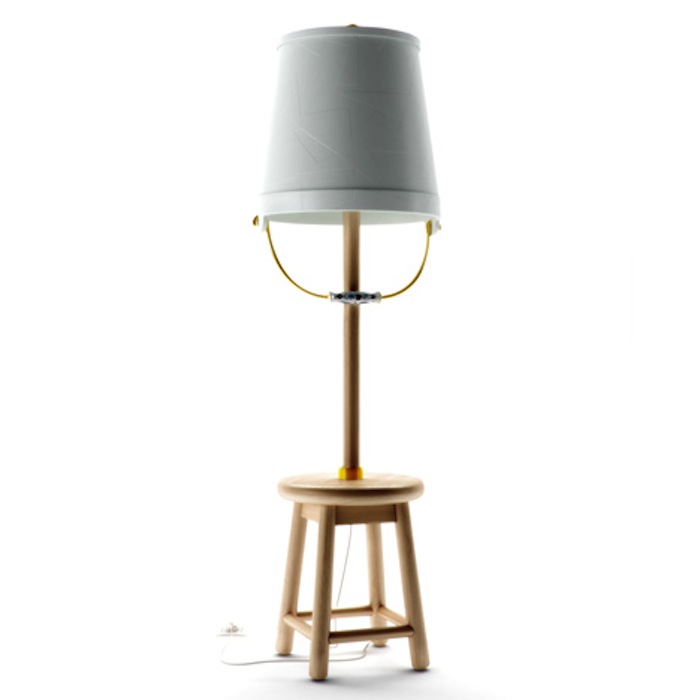 BUCKET LAMP designed by Studio Job for Moooi - image via dezeen 
Moooi have succeed again with playful yet functional design. My favourite piece from their exhibition were these lamps shaped like upturned buckets!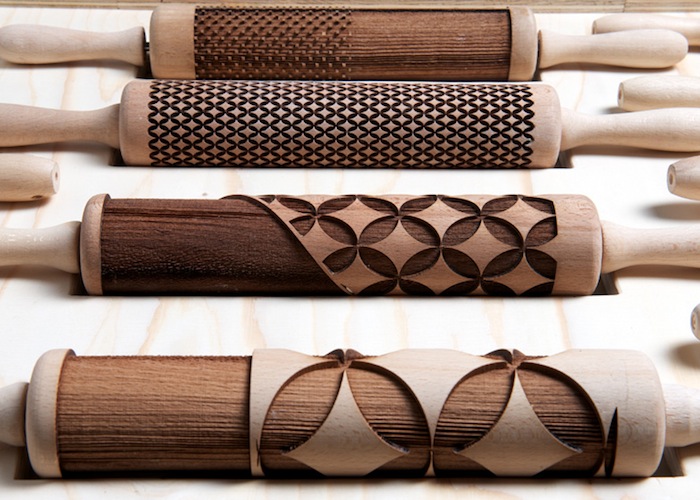 ROLLWARE  designed by students from Rotterdam's Piet Zwart Institute - image via dezeen
These patterned rolling pins actually make me want to cook - a rare acheivement. Rollware is a set of laser-cut rolling pins designed by Joanne Choueiri, Giulia Cosenza and Povilas Raskevicius to produce edible plates and dishes from dough - watch a demonstration video here.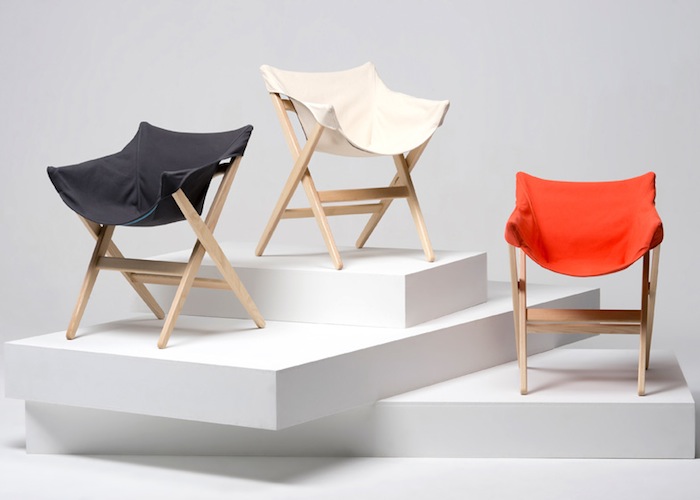 FIONDA CHAIR designed by Jasper Morrison for Mattiazzi - image via dezeen
British designer Jasper Morrison's chair is inspired by camping furniture. Named 'Fionda', which means "sling" in Italian, the chair is composed of a folding wooden frame and a loose canvas seat that hooks over the corners and can be removed to enable the chairs to be stacked horizontally.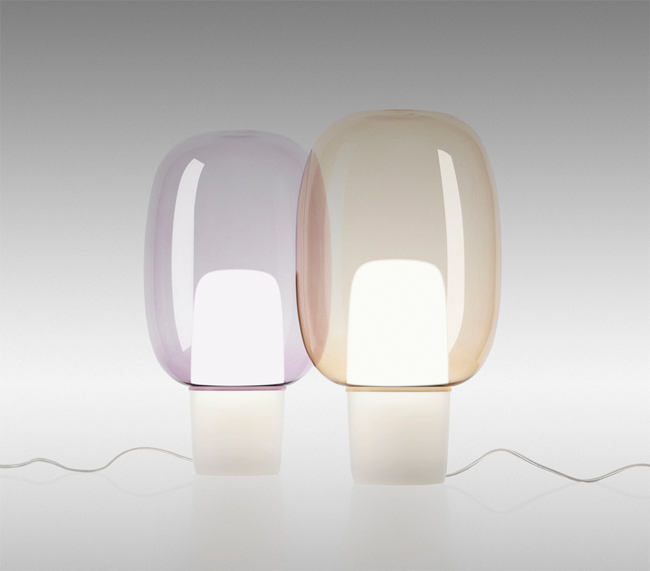 YOKO LIGHT designed by Anerseen & Voll for Foscarini - image via thecontemporist 
The Yoko Light's soft pastel acrylic shell is a winning combination for me.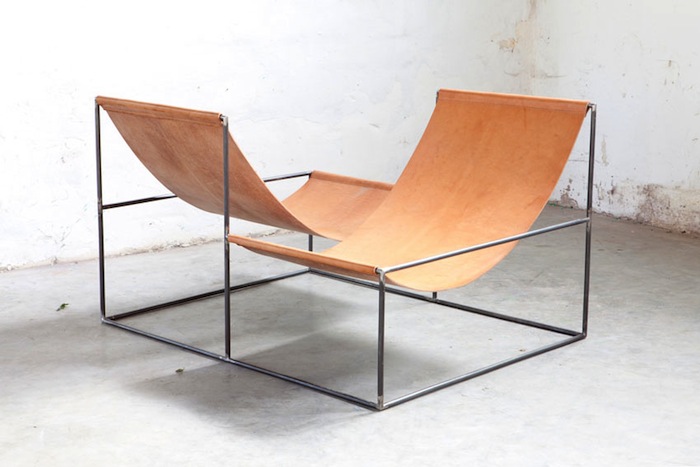 A FURNITURE PROJECT by Muller Van Severen - image via Muller Van Severen
Muller Van Severen's scrumptious low-slung leather chairs are on my wish list. There is something special about tan leather.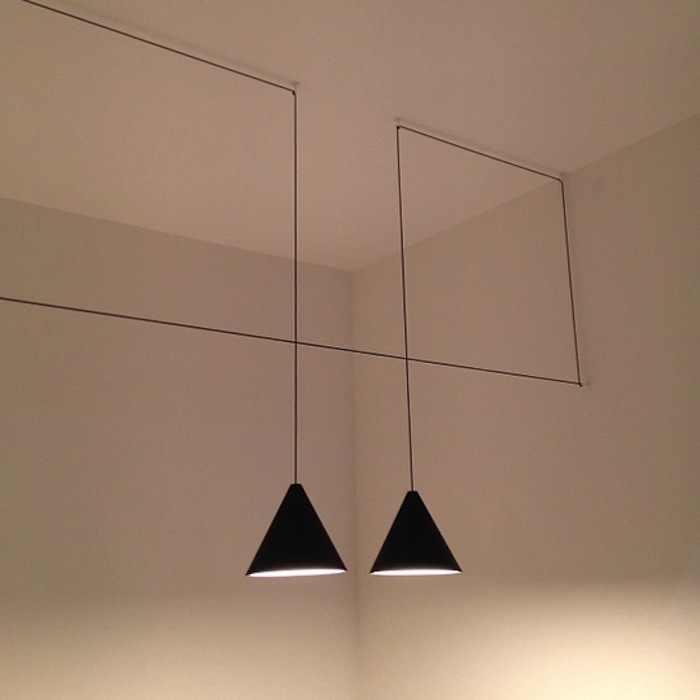 STRING LIGHT designed by Michael Anastassiades for Flos - image via apartment therapy
The String Lights by London designer Michael Anastassiades resemble infrastructure like telegraph wires or European street lighting, with the thin black electrical cord drawing geometric shapes in the air.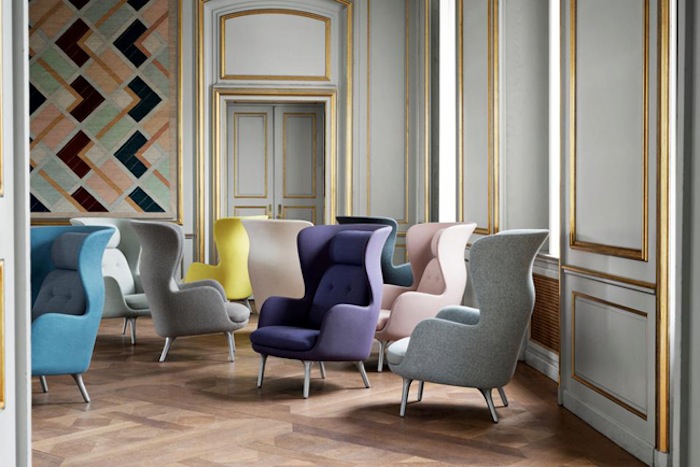 RO CHAIR designed by Jaime Hayon for Republic of Fritz Hansen - image via dezeen
Design genius Jaime Hayon designed this fluid, organic shaped chair named 'Ro' - meaning tranquility in Danish - it is just begging you to ensconce yourself in it! LOVE everything about this design. 
SOFA COLLECTION by Edward Barber & Jay Osgerby for Knoll - image via dezeen
Edward Barber and Jay Osgerby have designed a series of furniture with cast aluminium legs that can be finished in red, white or black paint. I love the fact that the leg is a feature!