GAM FRATESI
Gam Fratesi is made up of the ingredients that are more often than not associated with great design - one part Danish, one part Italian. Stine Gam a Danish Architect and Italian Architect Enrico Fratesi, draw inspiration from the classic Danish furniture and craft tradition as well as the classic Italian intellectual and conceptual approach. From this recipe greatness is produced in the form of furniture, reflecting tradition, depicting symbolism and revealing embedded stories.
"GamFratesi aim to create furniture that illustrates the process and the techniques that created it, and which reflect a persistent exploration of the diverse border zone between harmony and disharmony".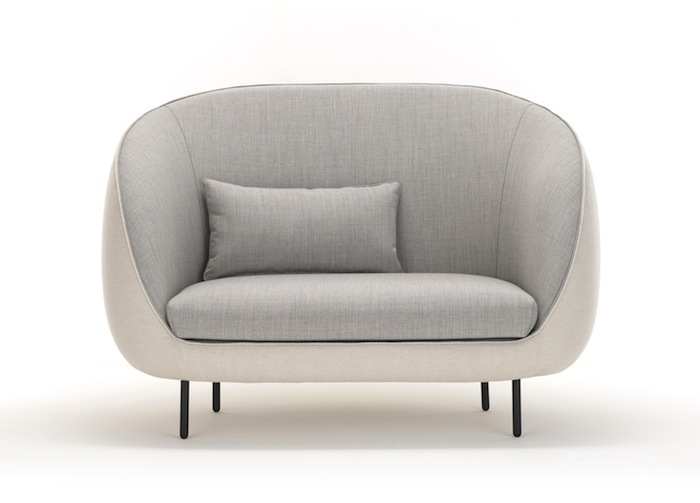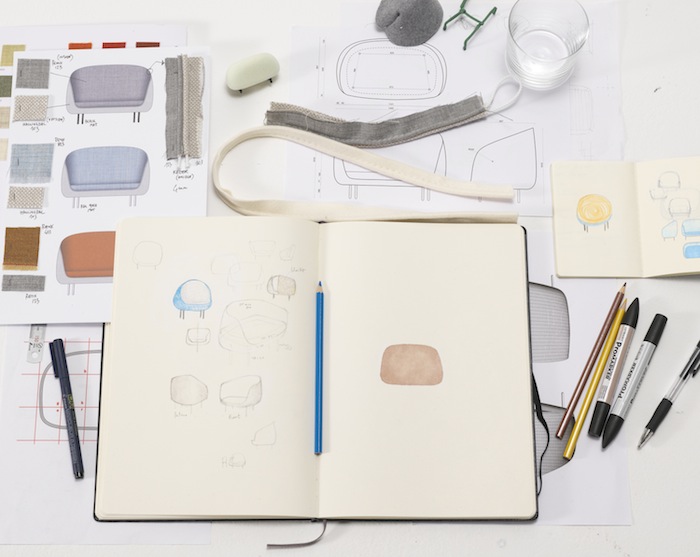 Haiku - 2012, Manufactured by FREDERICIA.
This sofa is a reinterpretation of a Haiku, a traditional, compact and evocative form of Japanese poetry, intended as a sensory image to suggest an emotion. The sofa has a rigid exterior with an enclosing shape, and a much softer and intimate interior, which suggests a protective function and encourages a sense of curiosity.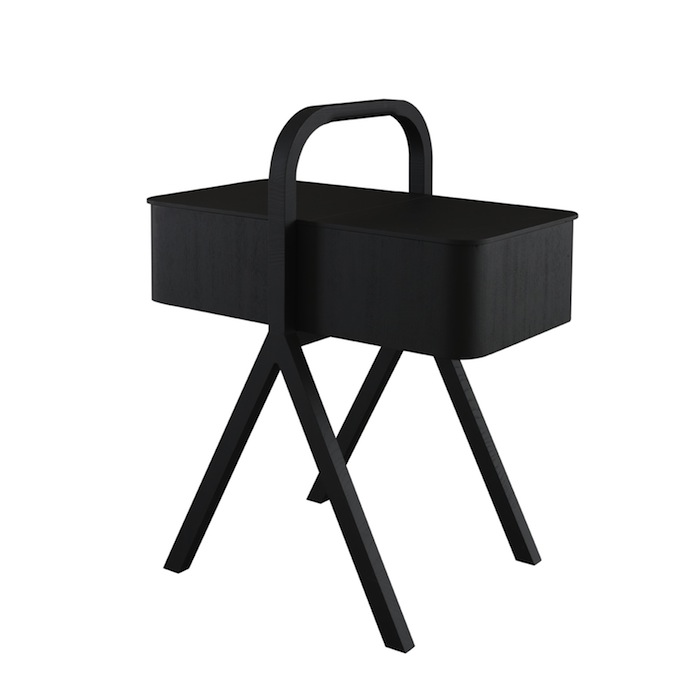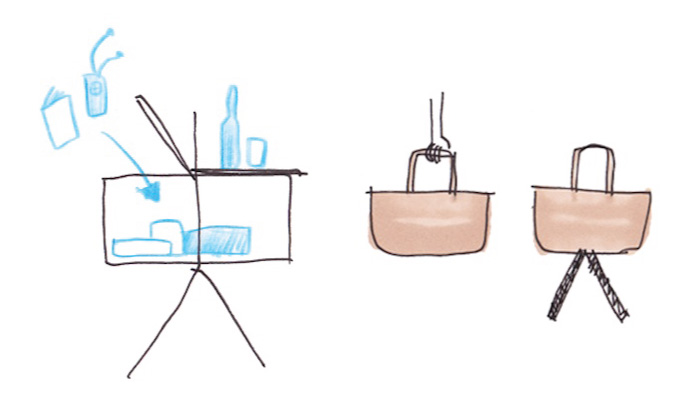 Picnic - 2012, Manufactured by Ligne Roset. 
Picnic is raised on short legs with a handle looped over the top so it's easy to move around. The storage section is evocative of the traditional sewing box, but when one turns away from the original function and updates the materials it transcends the more ordinary references to take on another dimension altogether, one which is both familiar and strange.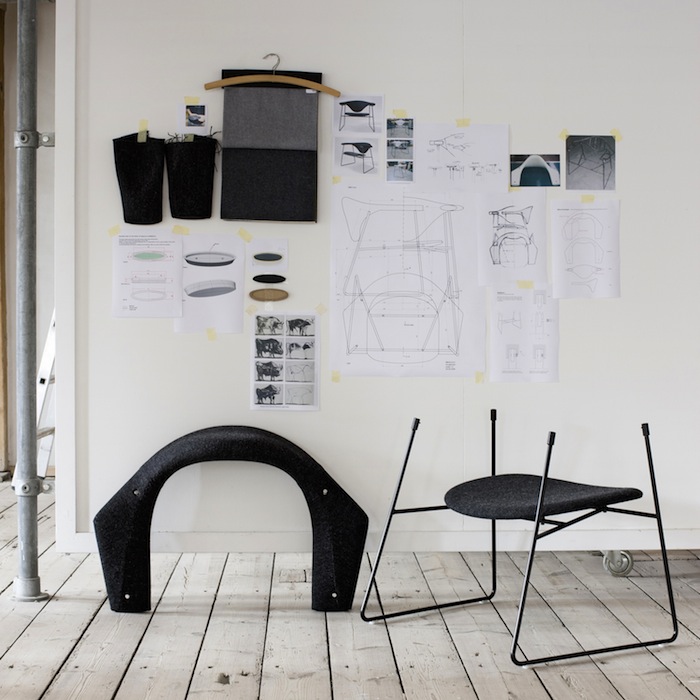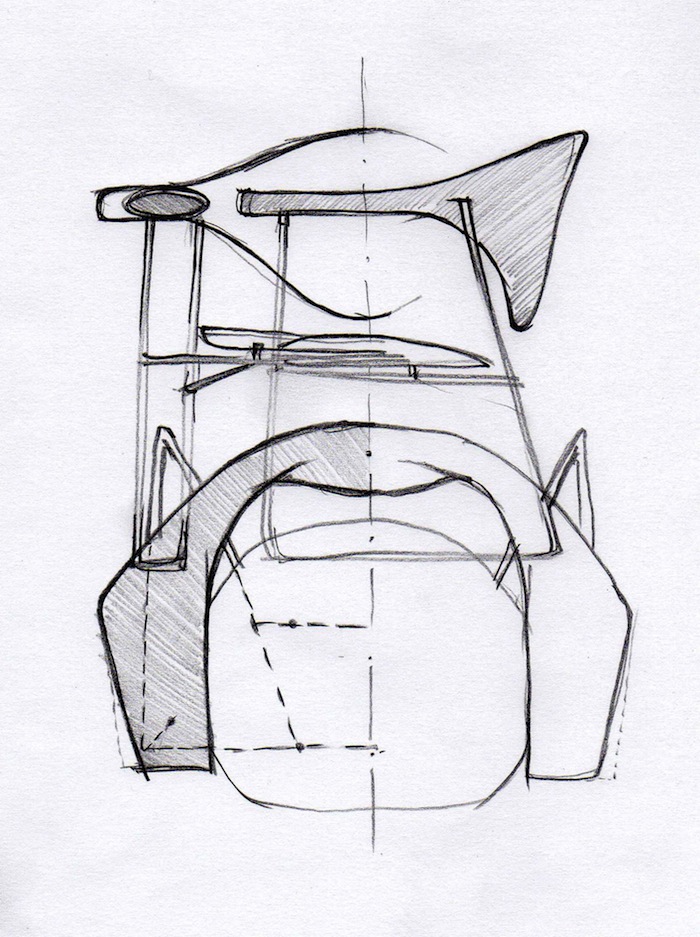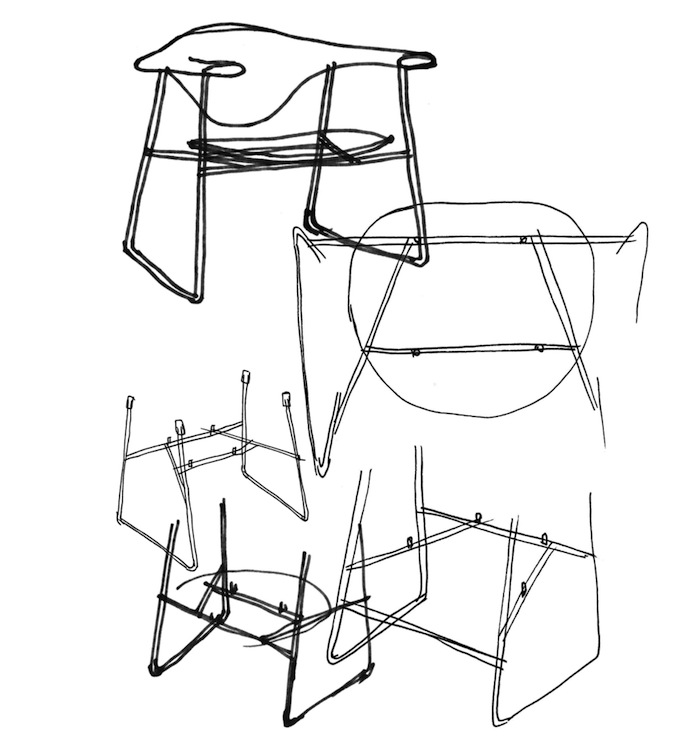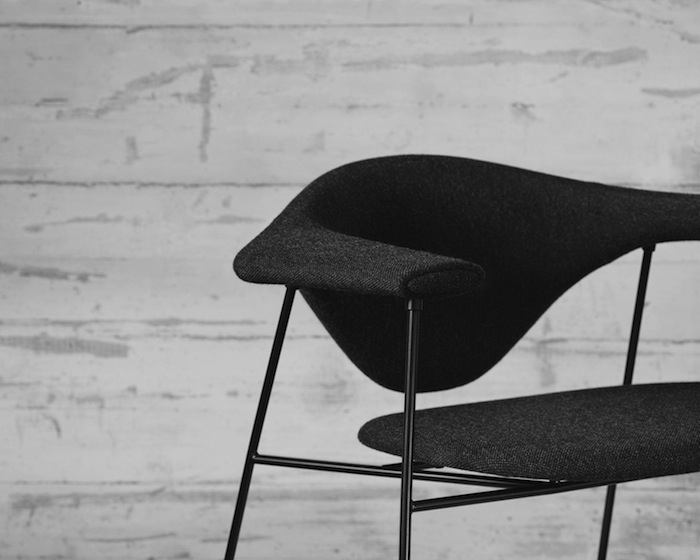 Masculo - 2011, Manufactured by GUBI.
The Masculo chair is based on a strong contrast, as manifested in the opposition between the expressive and characteristic backrest supported by a light metal structure. The chair is aggressive and masculine, and at the same time soft and embracing, with a unique and sophisticated detailing.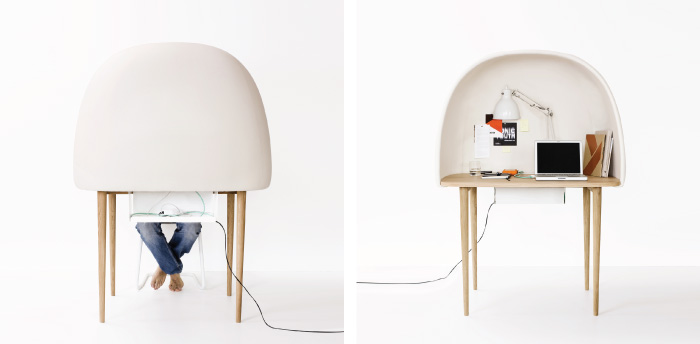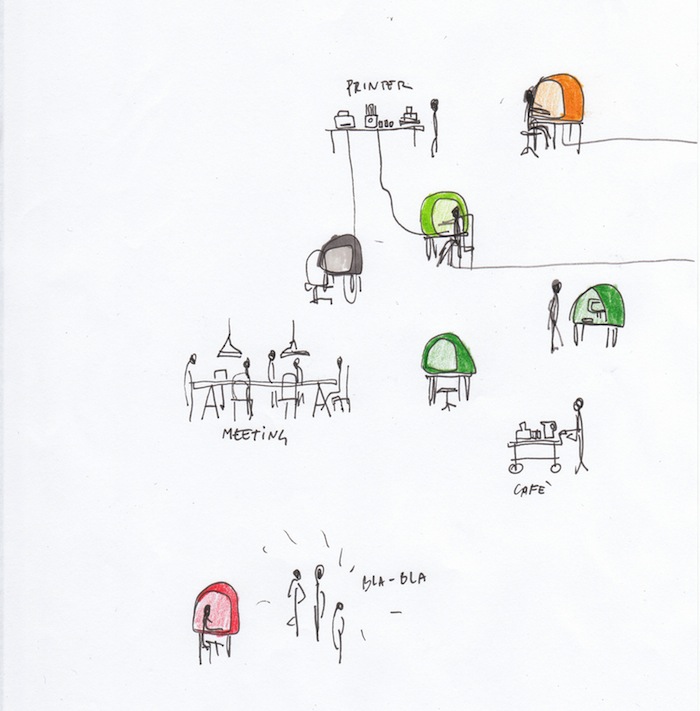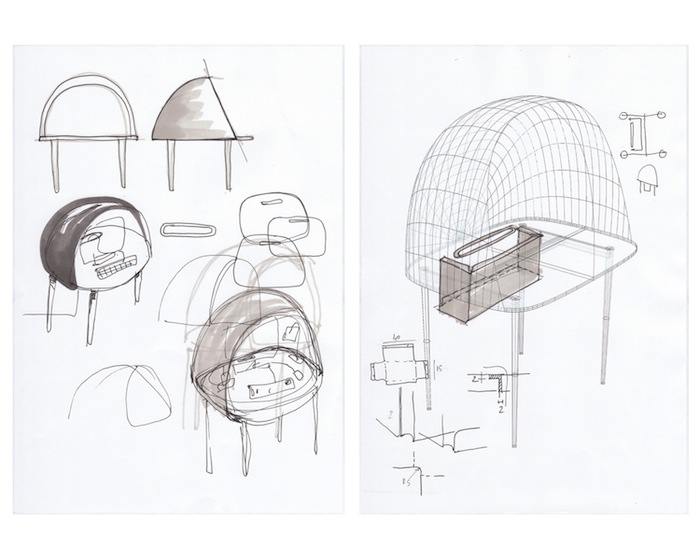 Rewrite - 2011, Manufactured by Ligne Roset.
The idea behind Rewrite began as a study of the desktop and especially an atmosphere and feeling we believe is needed even in the middle of an accelerating communication and technology. Rewrite is thought of as a kind of isolating workingbubble, that can work as a satellitedesk anywhere one can feel the need of concentration and shielding – in open space offices, public spaces or at home. With its rounded shape it can be placed freely as dots in a room. A private base in the group without being a denial of it, but an addition to it causing an alternative.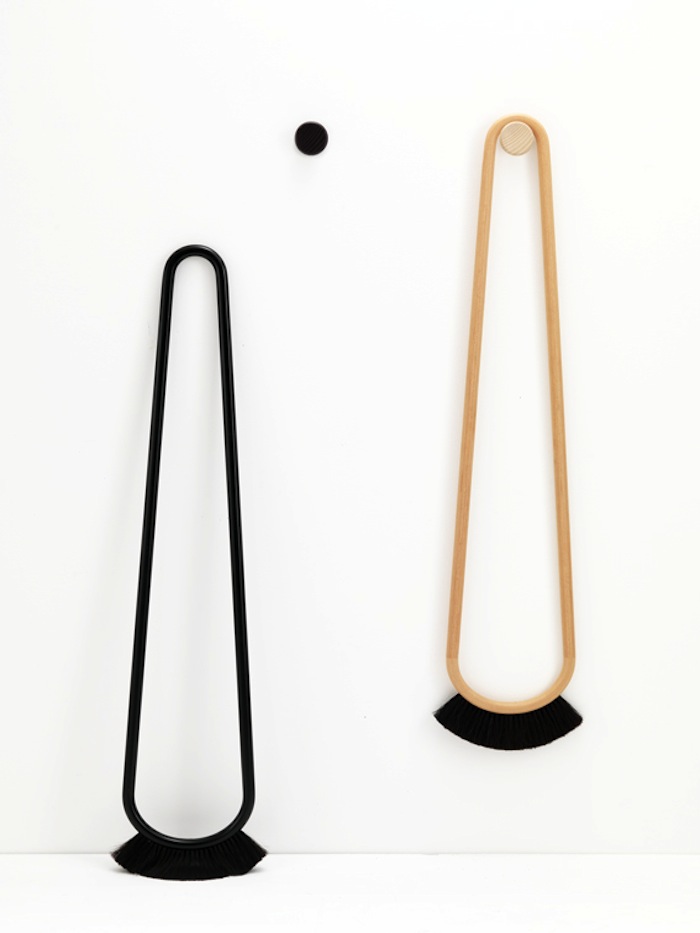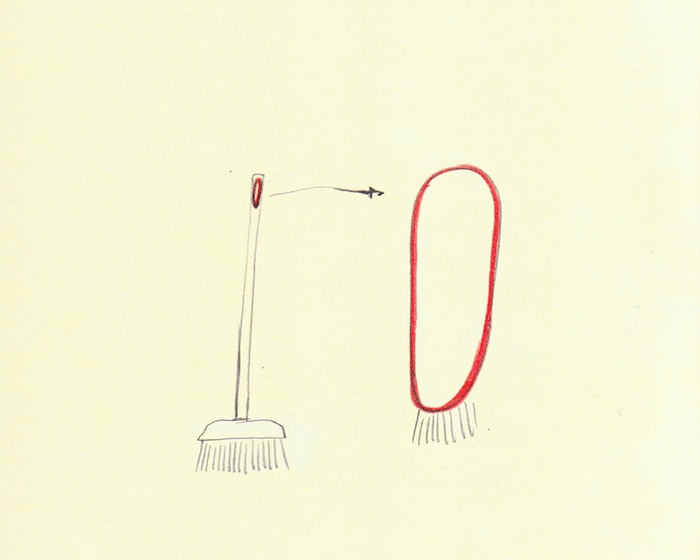 Baffi, Manufactured by Swedese.
A broom usually consists of following three elements; the fibres for cleaning insert in a plastic or wooden piece, the cylindric handle in aluminium, plastic or wood, and a hole or a string attached for hanging the broom on an occasional hook when not in use. In this case the handle is becoming the 'hole', and so giving value to the object even when out of use, with a surpricing expression and functionality.
Images via GamFratesi