THE PERFECT SETTING
If you are a designer or just love design then you will understand it runs through your veins like blood, and you will always try to be a hostess with the mostest! It can be as simple as having friends for dinner or special birthday celebration, but having the perfect table setting will always make the occasion that little bit more memorable!
I recently died and went to heaven when I saw this exquisite birthday lunch for and hosted by Jenny Kayne and a bunch of her talented, creative friends.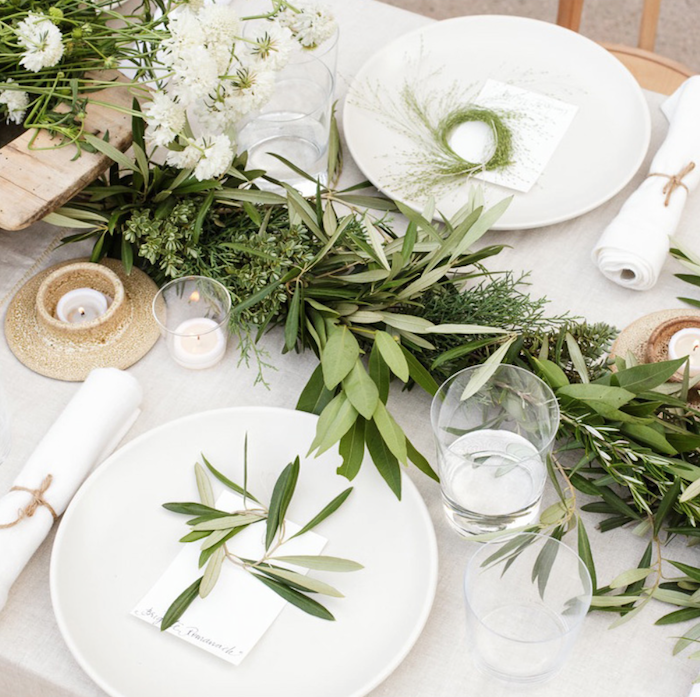 Inspired by the olive trees and all the herbs in her garden - she enlisted the help of Kristen of Moon Canyon Design to bring them to life as the centrepieces, creating beautiful handmade garlands of olive branch, bay laurel and rosemary.  The bowls were filled with simple posies of lavender, sage, hyacinth, tulips and scabiosa, held together with twine. The place settings were detailed with name cards (a nice touch to any sit down party) with tiny wreaths of wild grasses and oregano. In between arrangements the simple placement of tea lights made the table shine.
So with this breathtakingly gorgeous example, I have prepared my guide to design the perfect table setting.....
1. Budget - entertaining is expensive! 2. Choose a theme. 3. Research what flowers are in season. 4. Select a palette - keep tones monochromatic & concentrate on different textures to add depth. 5. Choose your table and work your theme around the table shape and size. 6. Look out for interesting vegetables and fruits at your local market - this is a cost effective way to fill any empty spaces. 7. Use place settings - they are a nice way to personalise your table. 8. Play with heights to accentuate the centrepiece. 9. Knock things off centre, you don't have to have everything even. 10. Use table napery! 11. Lighting - having a dinner party? Then dim your lights to create atmosphere. 12. Have a design dress rehearsal a few days prior to your party - you will soon see what is missing. 13. Finish any setting with candles.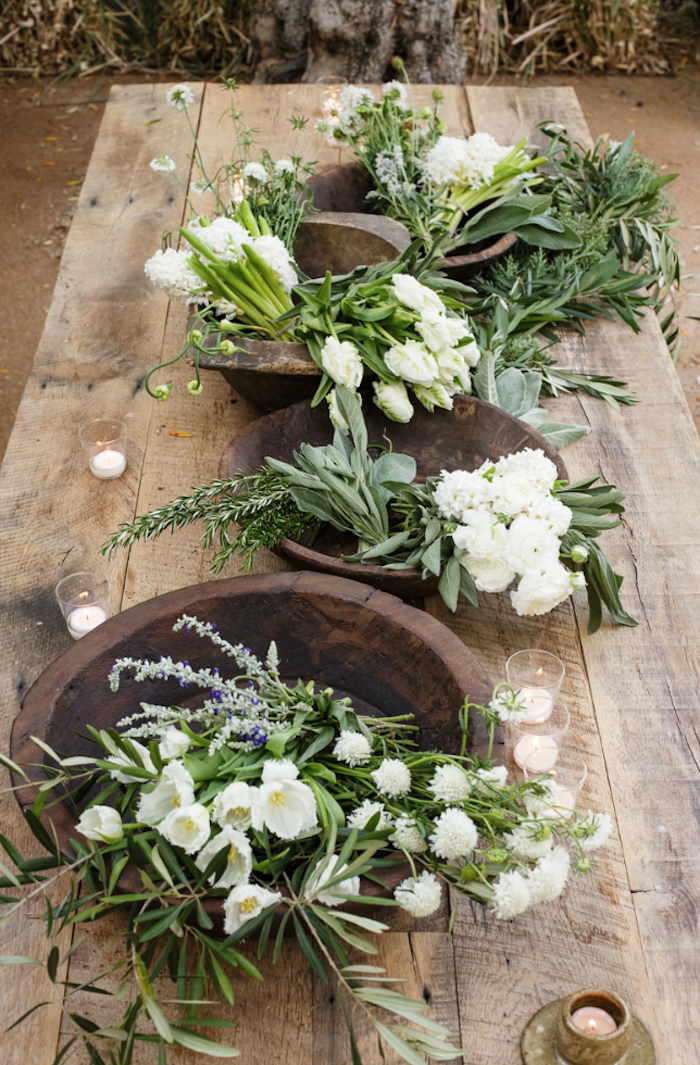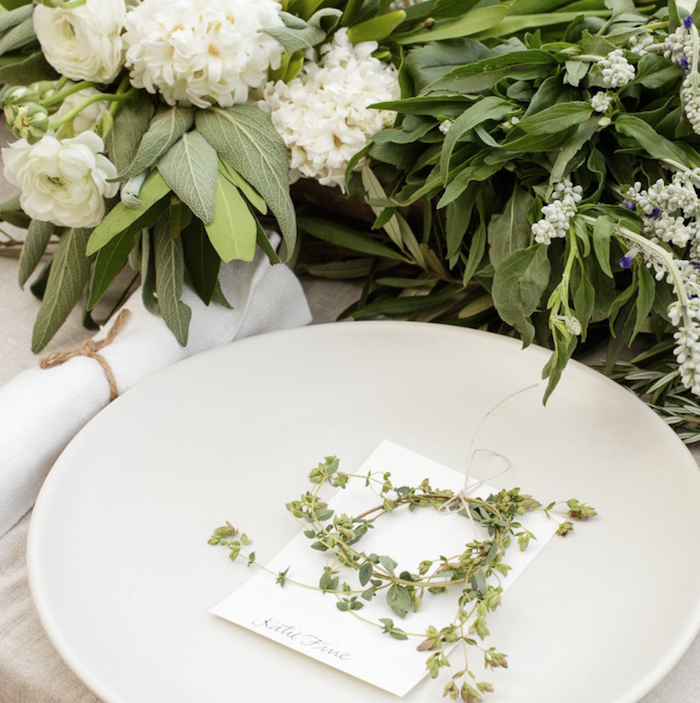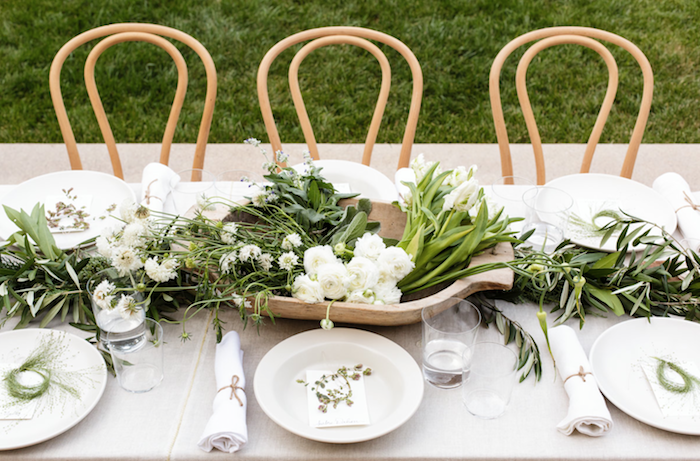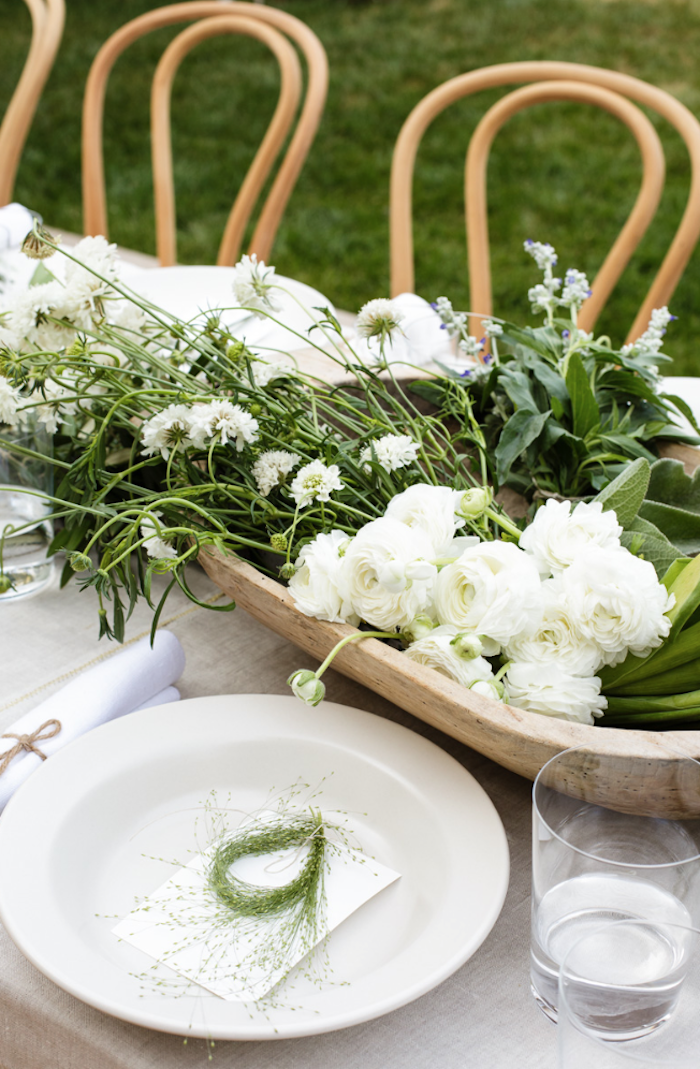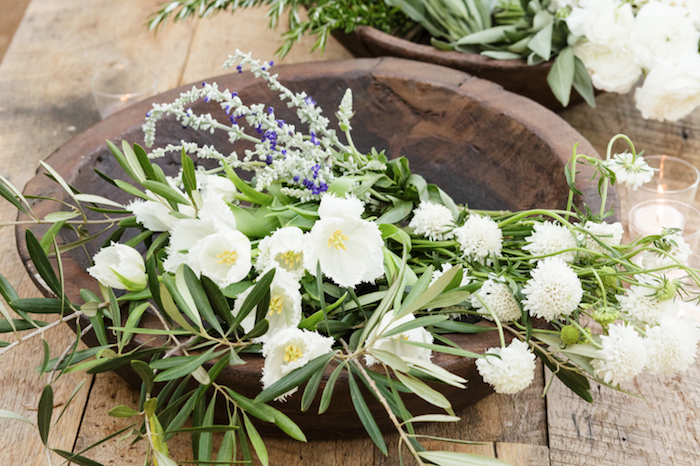 Images via Jenny Kayne.