The Reinvention of Minimalism
Every time I see and experience the work of Joseph Dirand I am left gasping for breath. His ability to create spaces that are so elegantly tranquil is something I am in awe of and I never tire of his perfect material pallets of parquet flooring and a gilded bronze doorknob.
"Je suis français, français, français, Parisien, parisien, parisien" Joseph Dirand says. The son of Jacques Dirand, arguably the most famous interiors photographer of his day, and now himself one of fashion's most heavily sought-after architects, has built a career on incorporating a quintessentially French style of design into otherwise minimalist interiors. It is clear interior design is in his blood.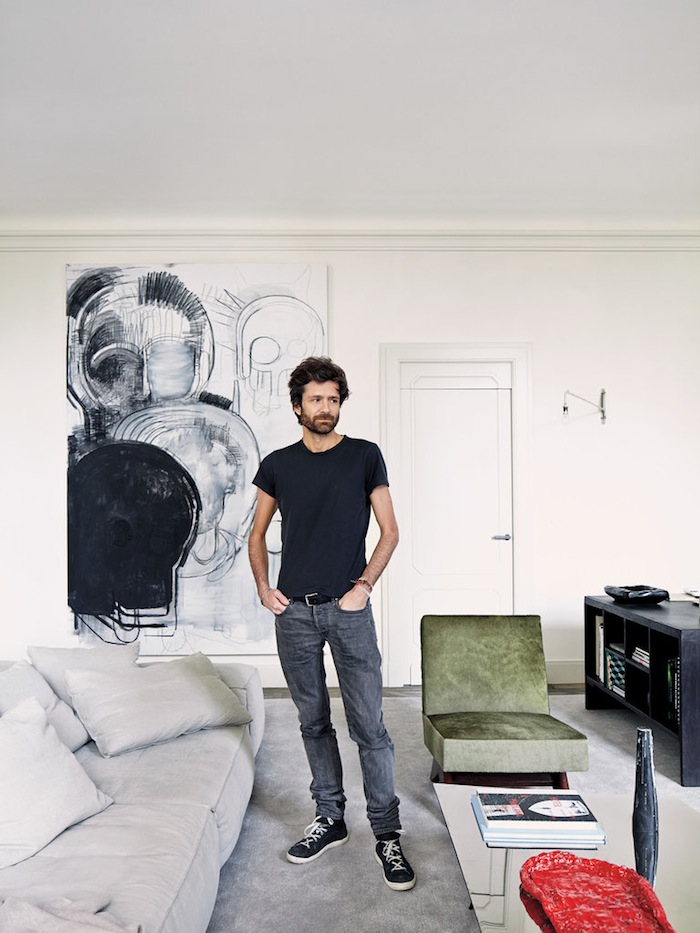 Despite the demands of his booming business, Dirand, 40, recently found time to renovate an apartment in Paris's 7th Arrondissement. He wanted to find a home that would reflect the rhythm of his modern life — something that had a generously proportioned living and dining room for entertaining, and a series of bedrooms to provide ample privacy for a family of four. The traditional details of Dirand's apartment are balanced with modern elements, particularly in the kitchen and the master bathroom, where he uses large slabs of heavily veined marble, a signature of his work. "I like to look for materials that express a lot of disorder," he explains. In the kitchen, books, glasses, bottles and cooking utensils accumulate on the open shelf against his minimal design of the bench.
The layout also provides floor-to-ceiling windows that allow light to flood into every single room of the apartment, a photographer's dream. "I think in pictures, because of my father," Dirand says.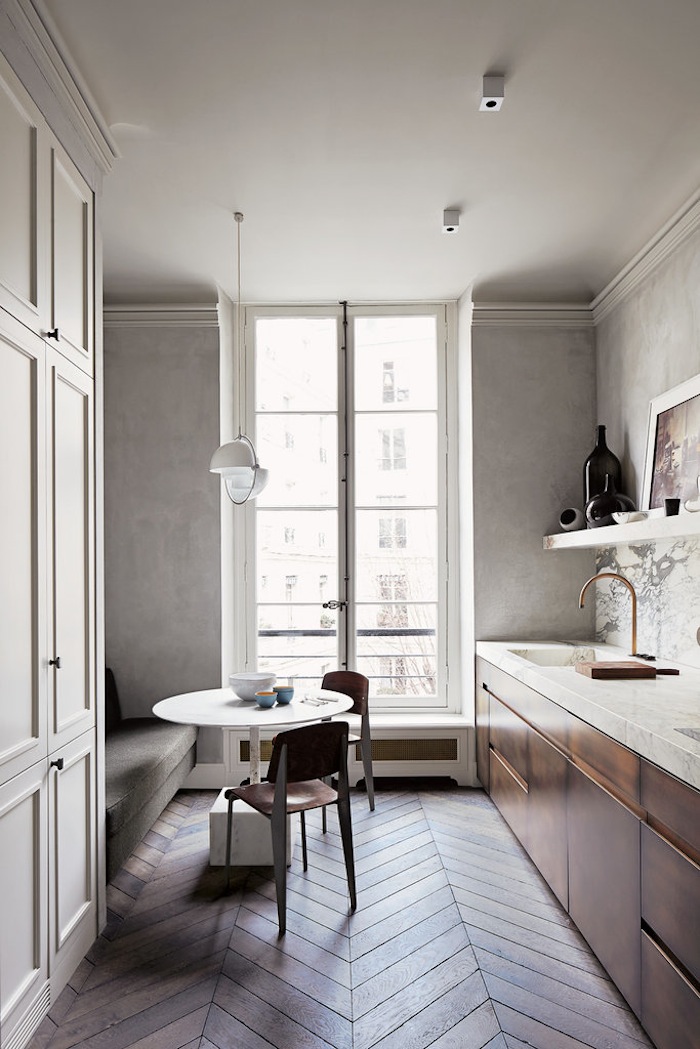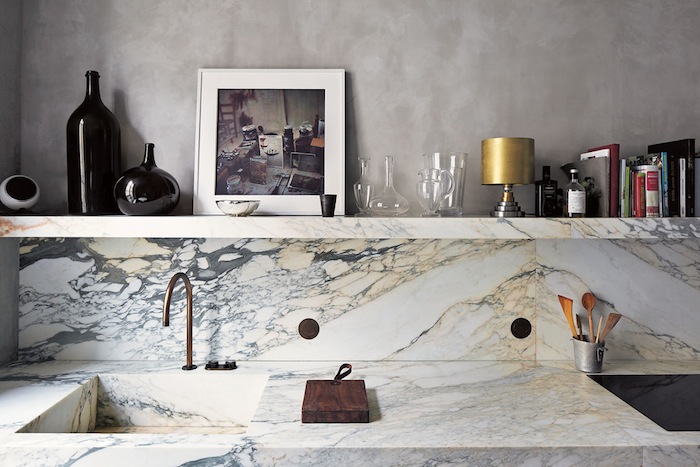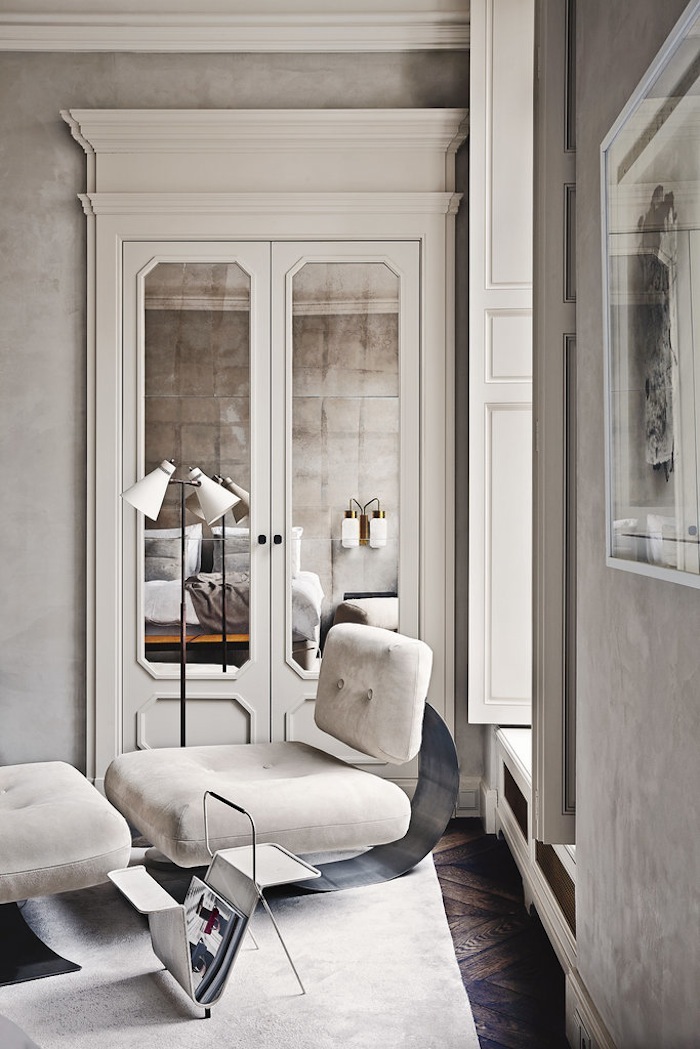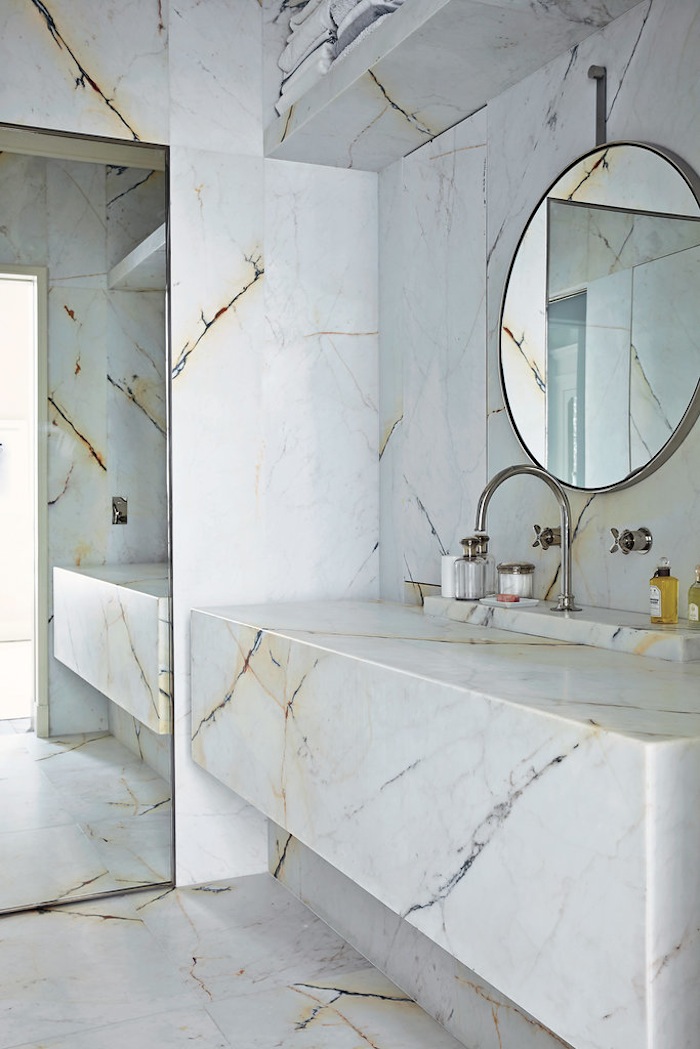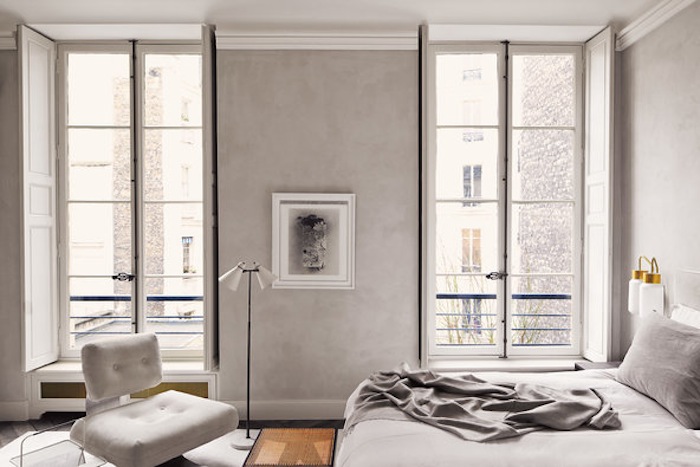 Images and video via Tmagazine.