PORTSEA
If there was ever a home that whispered serenity - this is it.
Mim Design have cleverly created a home that is both sleek and soothing, using textural finishes such as super soft knotted wool carpets, slatted timber wall panels, timber veneer shelving, powder coated door handles and natural stone benches, all in a soft palette of grey, pebble, white ivory, pumice and black.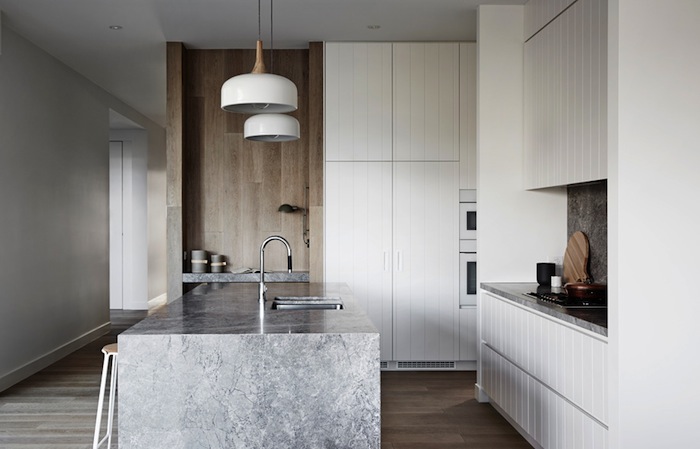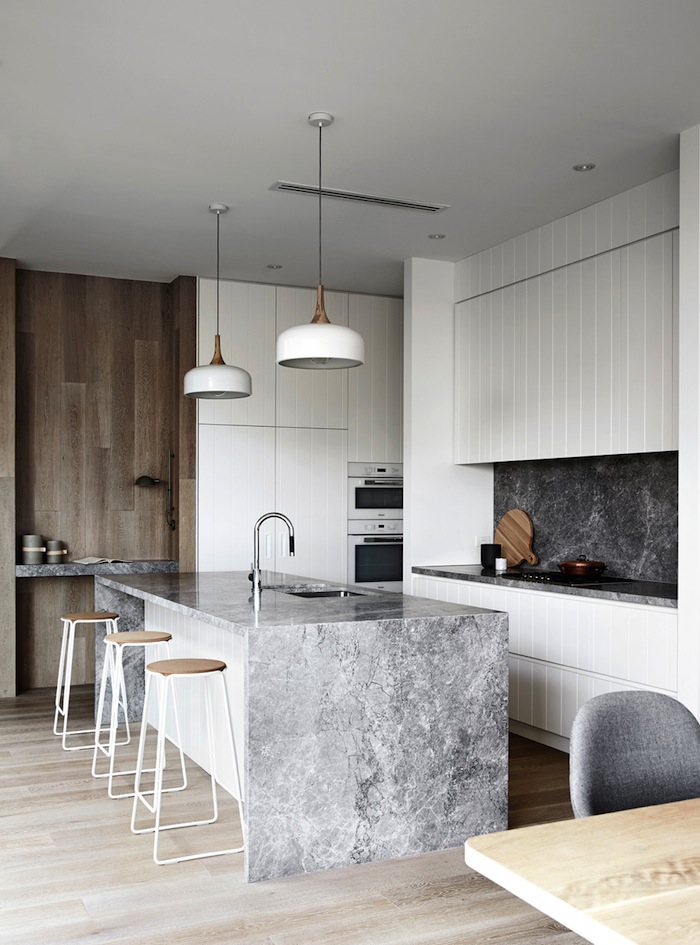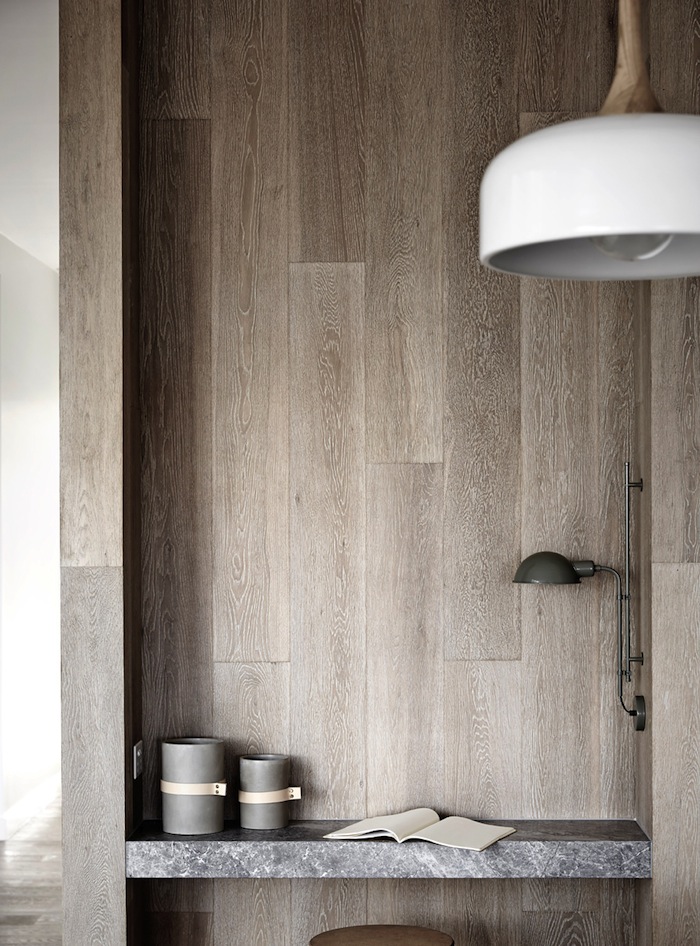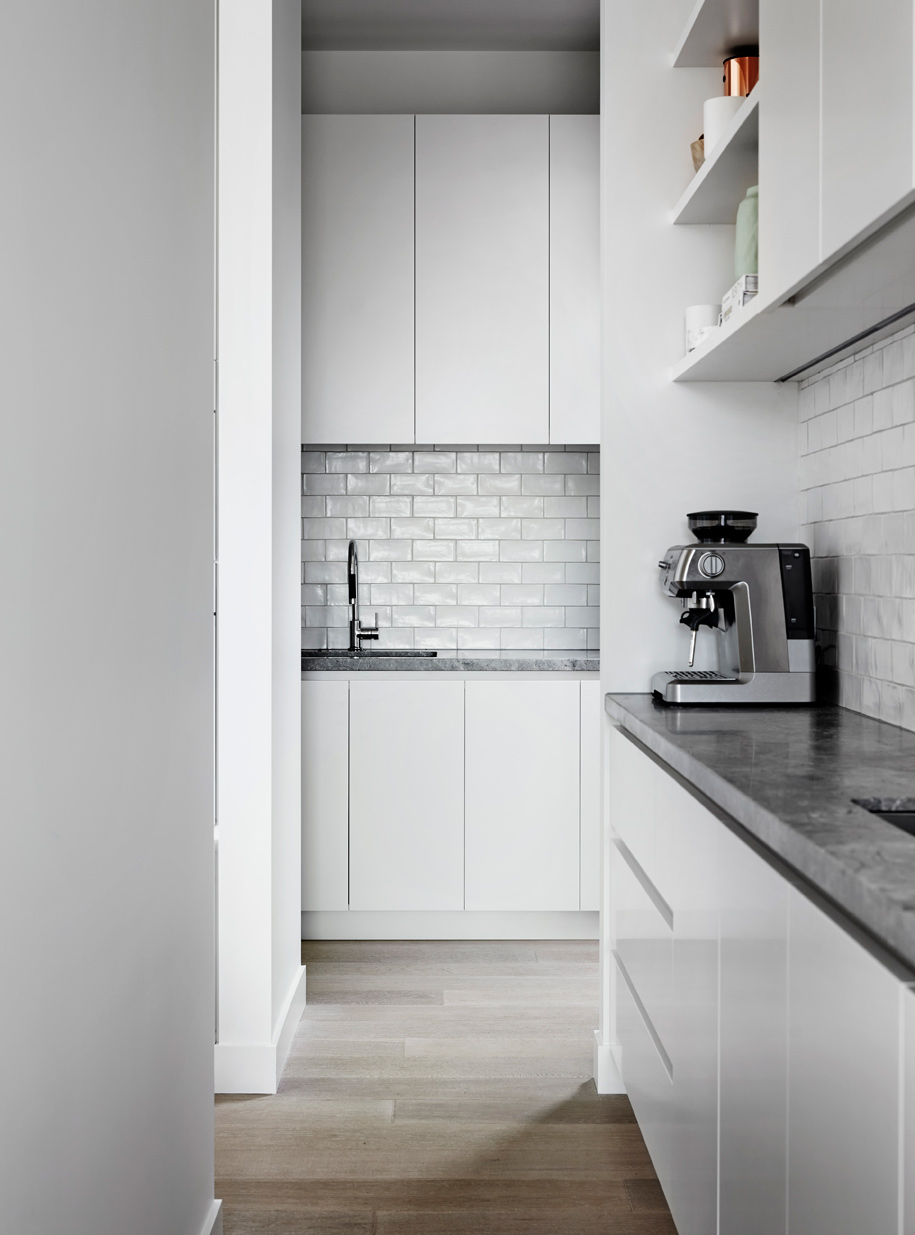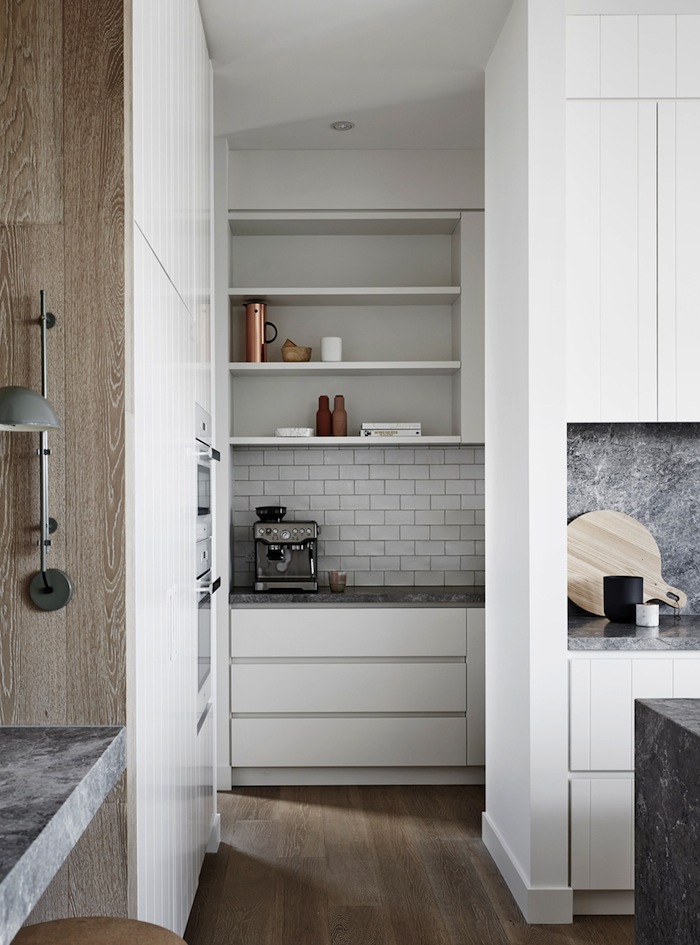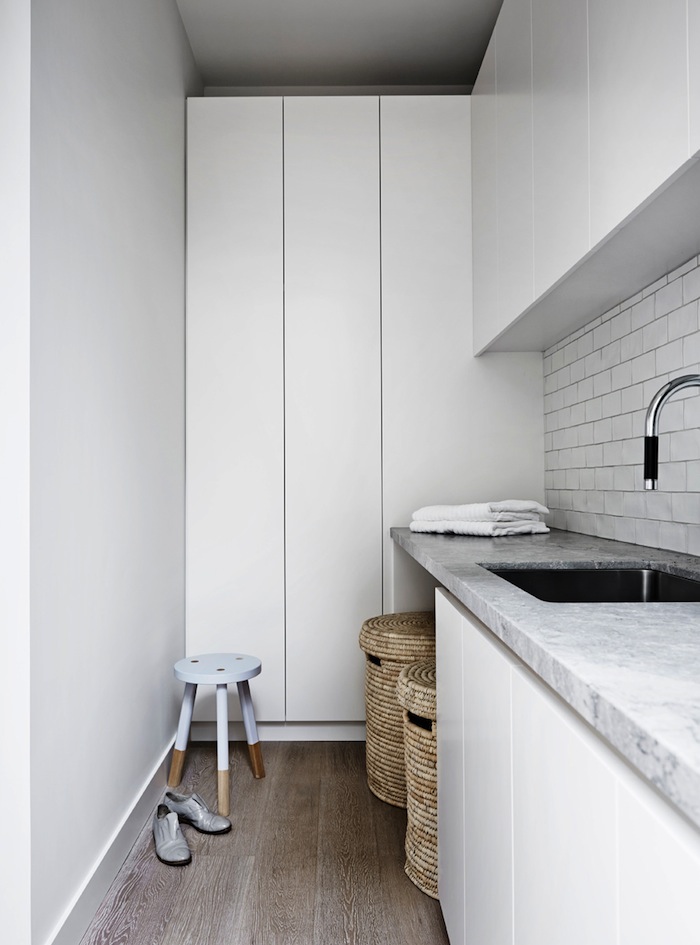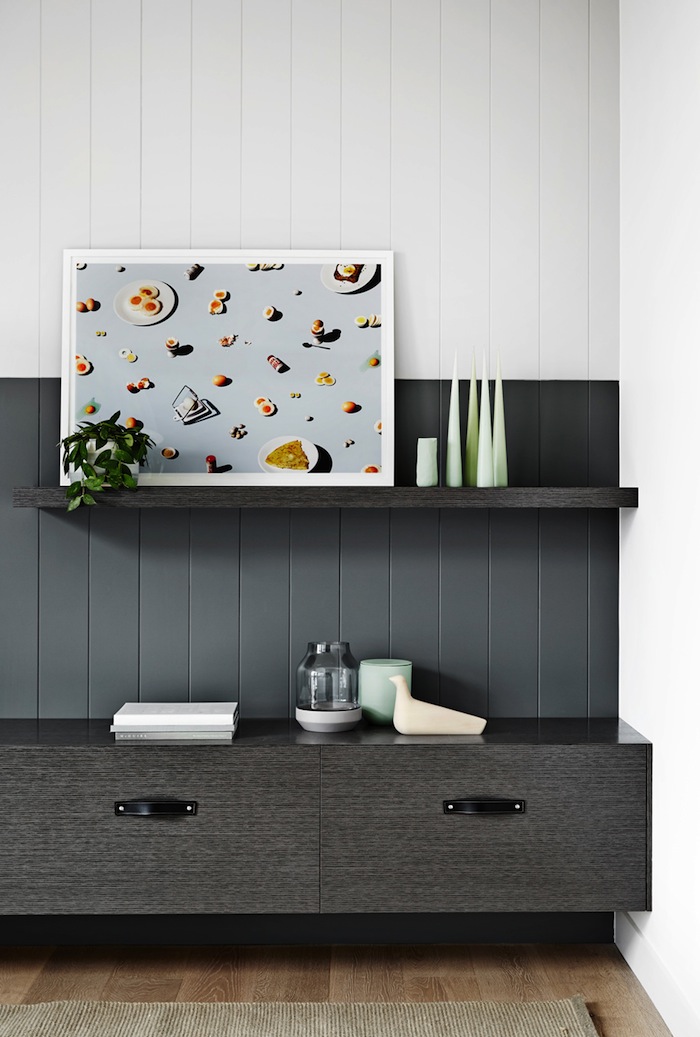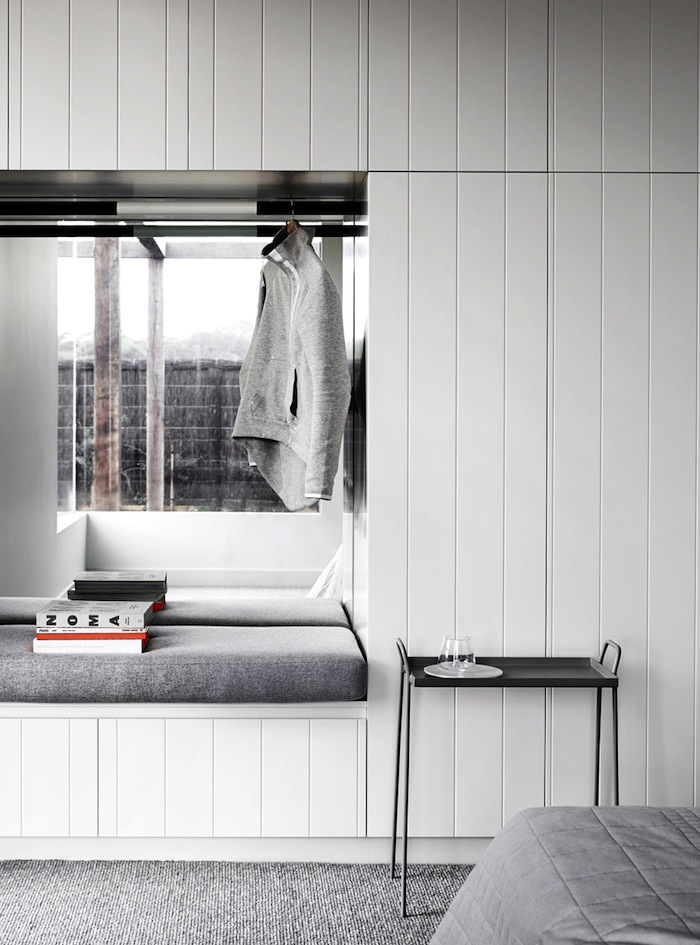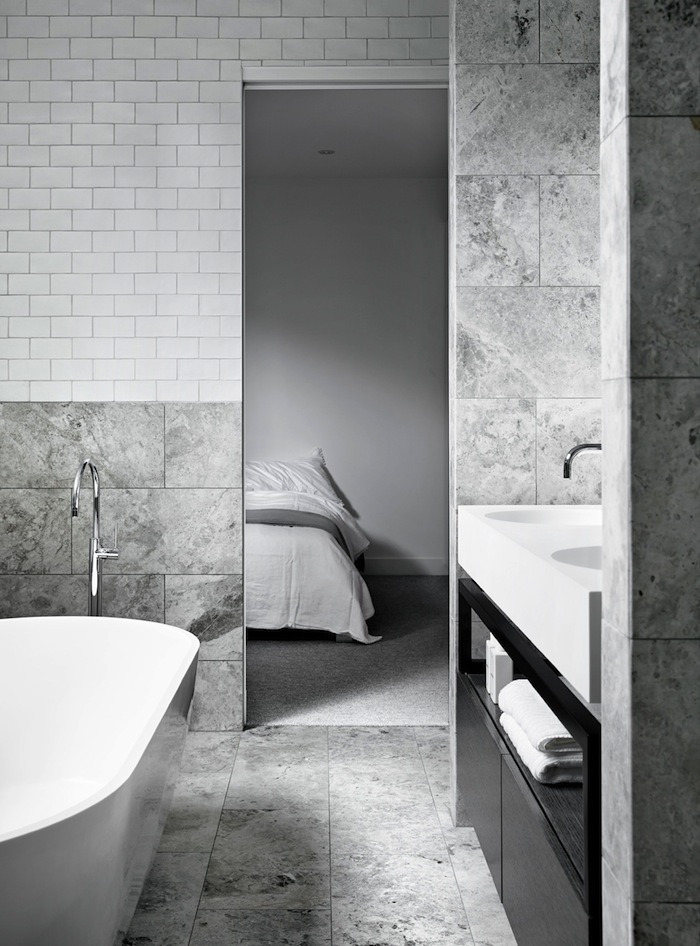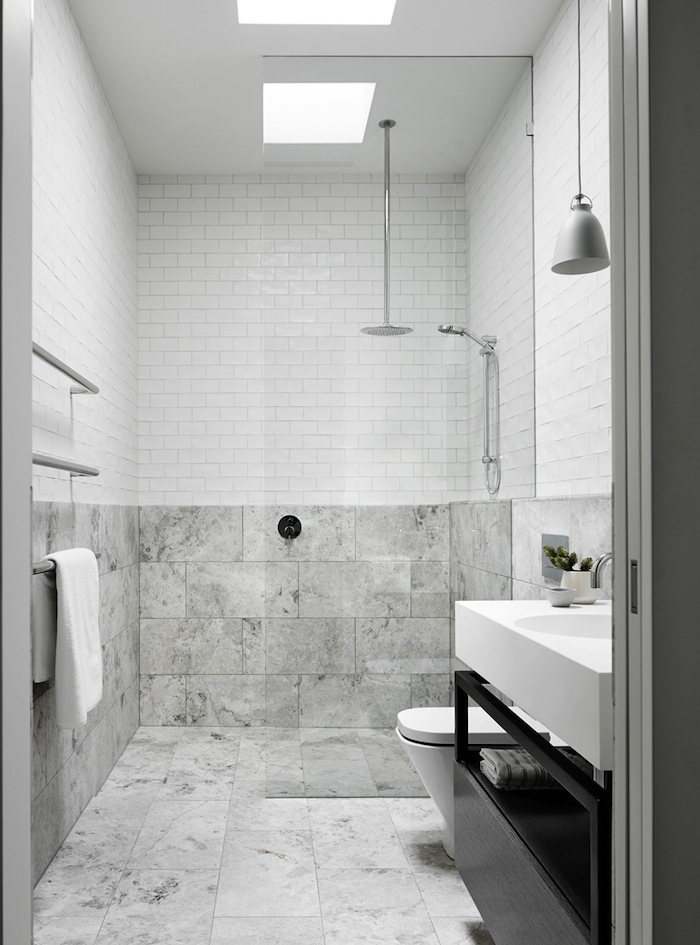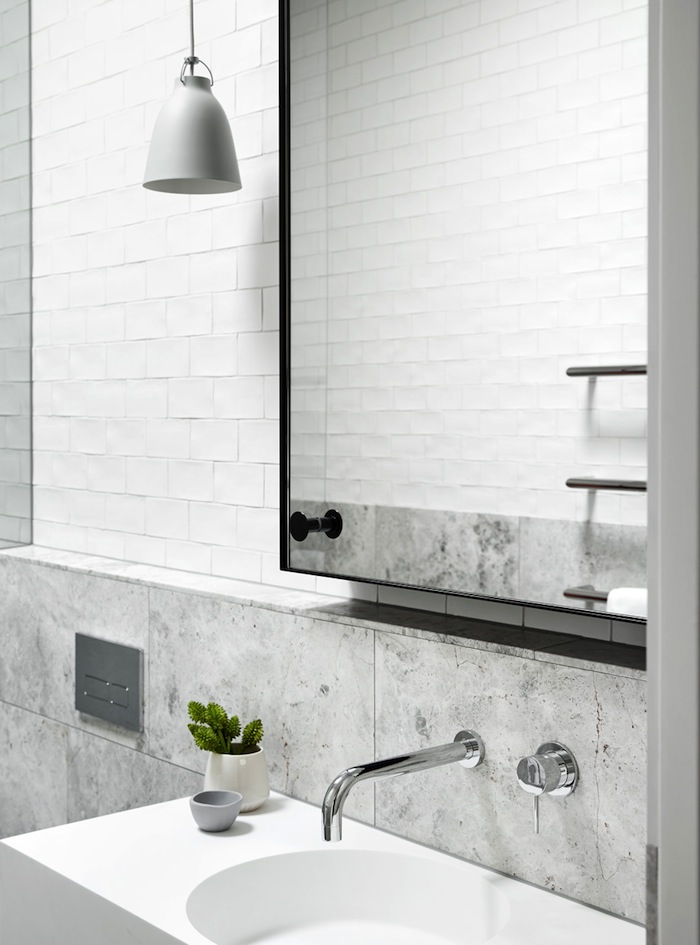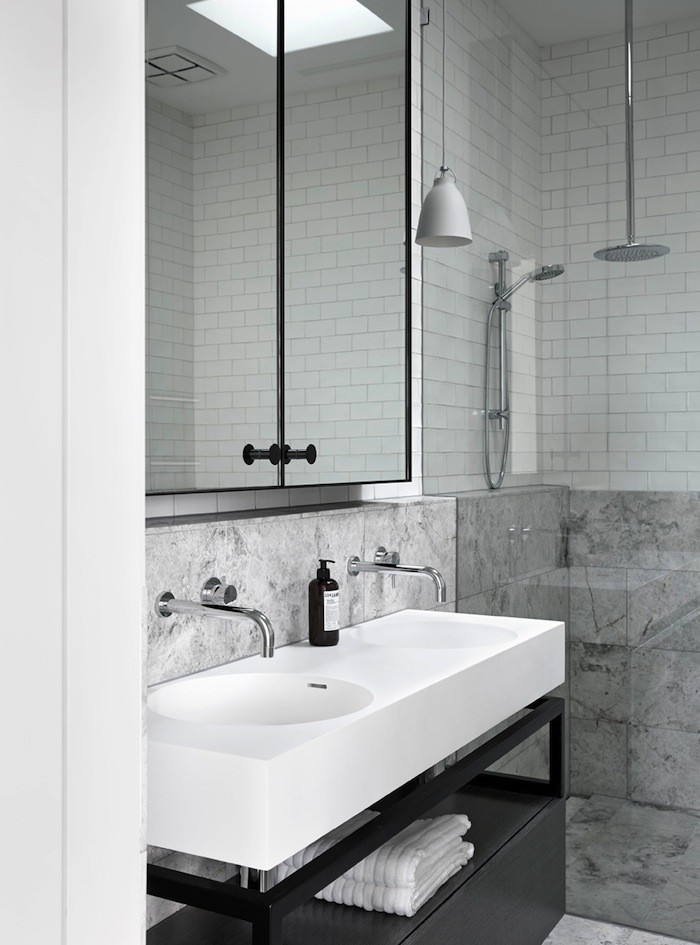 Images via Mim Design.