SARAH LAVOINE
Sarah Lavoine is effortlessly cool and when I walked into her new boutique in Paris I went to some sort of interior heaven - it defines Parisian chic. Perfect vignettes displayed on immaculately detailed walnut side tables. Organically shaped mirrors hanging on the walls and some of the most beautiful examples of lighting I have ever seen - all together in one room! I'm not kidding when I say I visited this store everyday that I was in Paris recently.
Sarah's style is no coincidence. Her father was Editor in Chief of French Vogue for 15 years and her mother also is an Interior designer. Going to fashion shows was second nature as a child, this world gave her the understanding and appreciation for all things design - "My father, as Chief Editor of Vogue Paris, gave me the taste for travelling, for having an interest in other cultures and a passion for art". She stands for contemporary liveable design and is not afraid of a brightly painted wall either, with her work characterised by vibrant pops of colour.
Having now run a successful business for over ten years, the opening of the Boutique has been a successful venture, adding to the synonymous brand that is Sarah Lavoine.
The boutique has also allowed Sarah to develop her own furniture and product line which she describes - "My furniture and product range is characterised by its uncluttered style, and its simple and balanced lines".
I would like to personally thank Sarah for her time and may I introduce you.
Name.. Sarah Lavoine
Hometown.. Paris
Current location.. Paris
Tell me a little about your background.
I kind of grew up in the fashion world. My father was the editor of French Vogue for 15 years, so I was always going to all the fashion shows with him as a child.
I received a good mixture of two different sorts of education. My mother was quite strict, but taught me all the necessary basics. She is an interior designer herself, so I think she gave me a good feel for this profession. My father, as Chief Editor of Vogue Paris, gave me the taste for travelling, for having an interest in other cultures and a passion for art.
What/where did you study and what was your first break through into Interior Design.
I studied theatre in New York, so nothing to do with design….but I've always liked it. My mother was an interior designer and one day I called her asking if I could learn with her.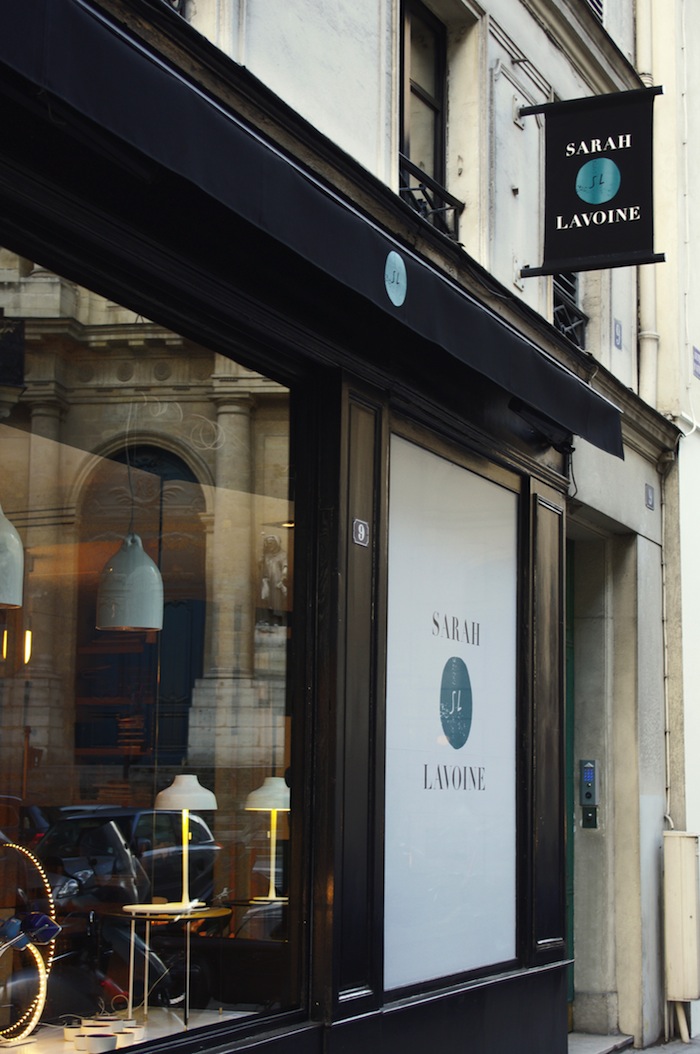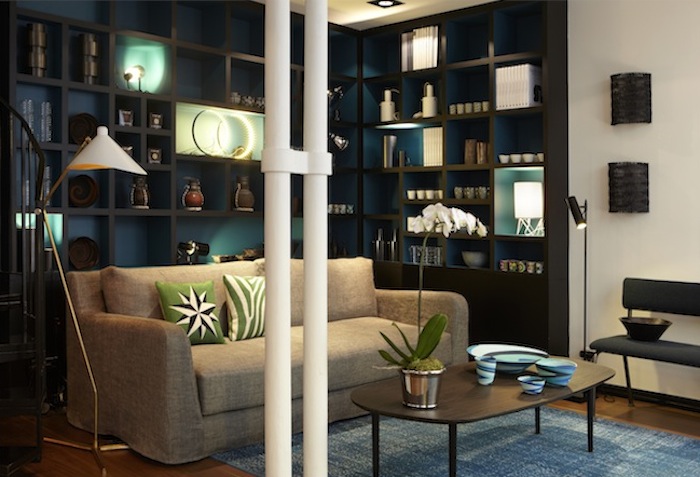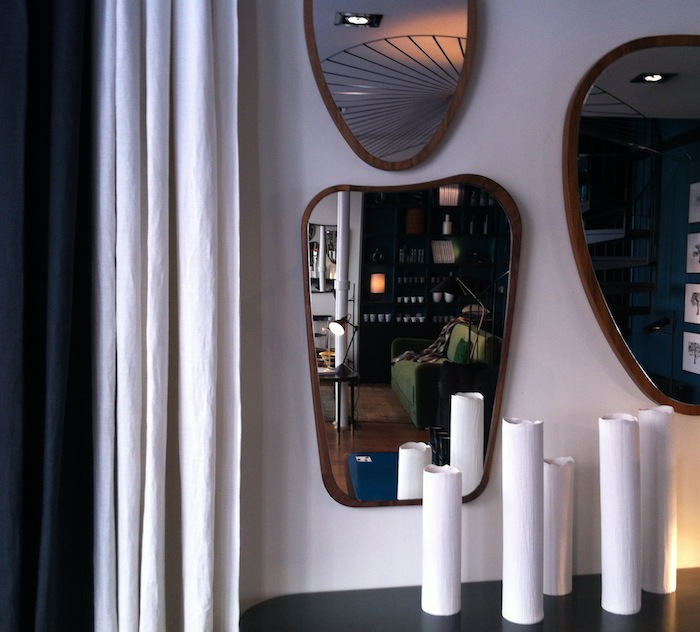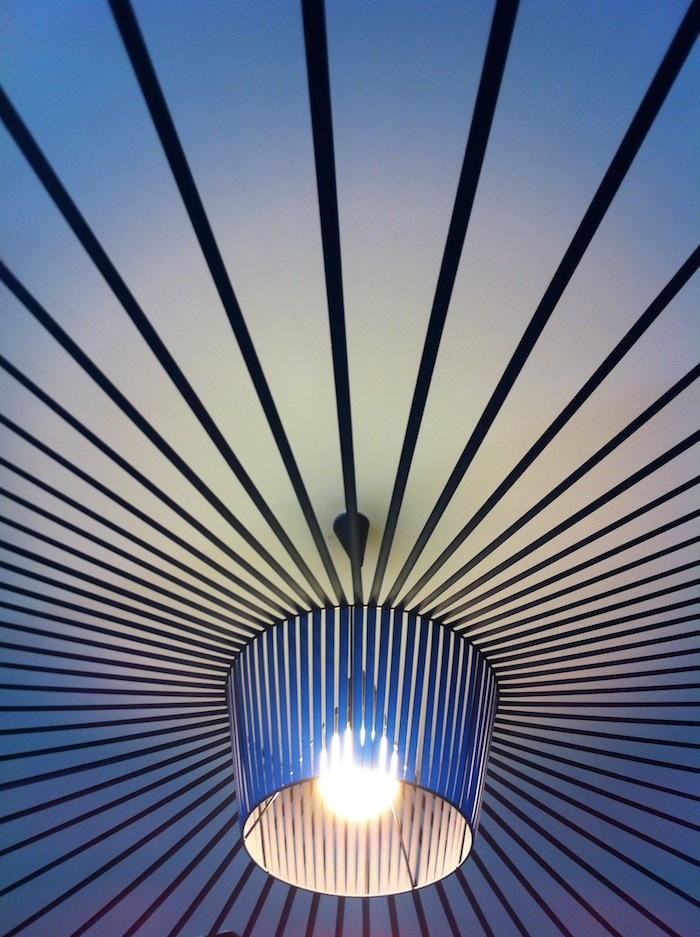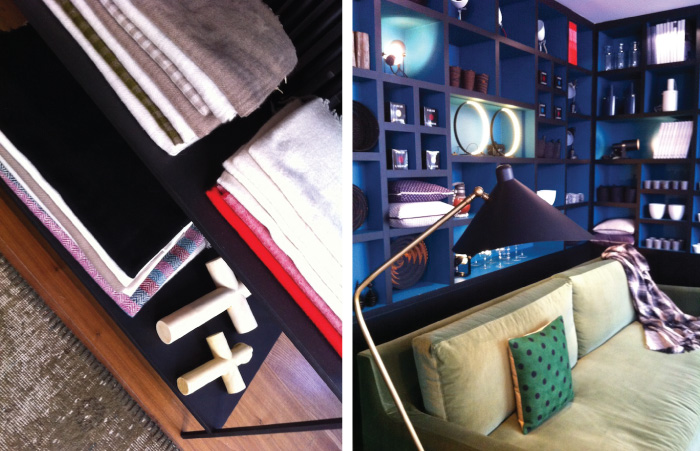 Photographs of Sarah Lavoine's Boutique in Paris  
After ten years of running your own successful business what has been the biggest lesson learnt, would you do anything different?
I think it's that it's a perpetual renewal…you can't just make do with what you know.
You have recently opened your own interior boutique that showcases the likes of Paola Navone, Gubi and that of your own creations. How does your personal style influence your brand and products and what is the vision behind Sarah Lavoine 'The Boutique'.
I wanted to use natural and authentic materials such as brass, walnut, oak and ebony. I also wanted to create classic, elegant pieces which would reflect my style. My furniture and product range is characterised by its uncluttered style, and its simple and balanced lines. I have used contrasting materials and colours, and there is a strong link to nature as well in my designs. I have also included some more classical pieces, using simple geometric designs.
I feel residential decoration is highly dependant on the lifestyle and city of the inhabitant. What trends do you see in Parisian/French living?
I'm not a trends person. I am not a fan of them at all so I tend not to pay much attention to them. I love timeless things.
What defines French living to you? Elegance, simplicity, quality and discretion.
Tell me a little about your design process.
I have a good team around me and we work all together to find new ideas, we share our desires for both the products collections and for the projects… We find inspiration everywhere.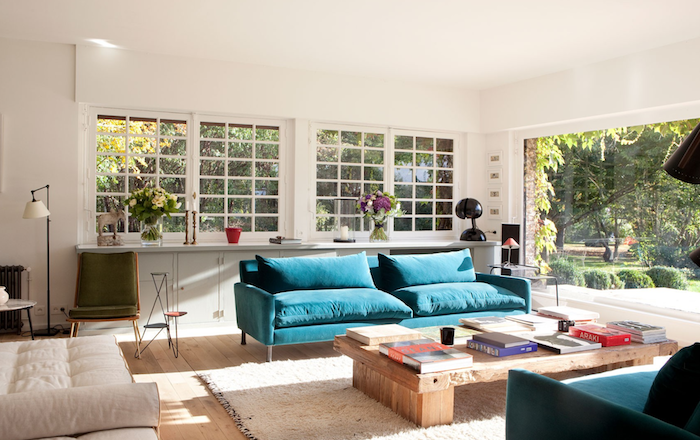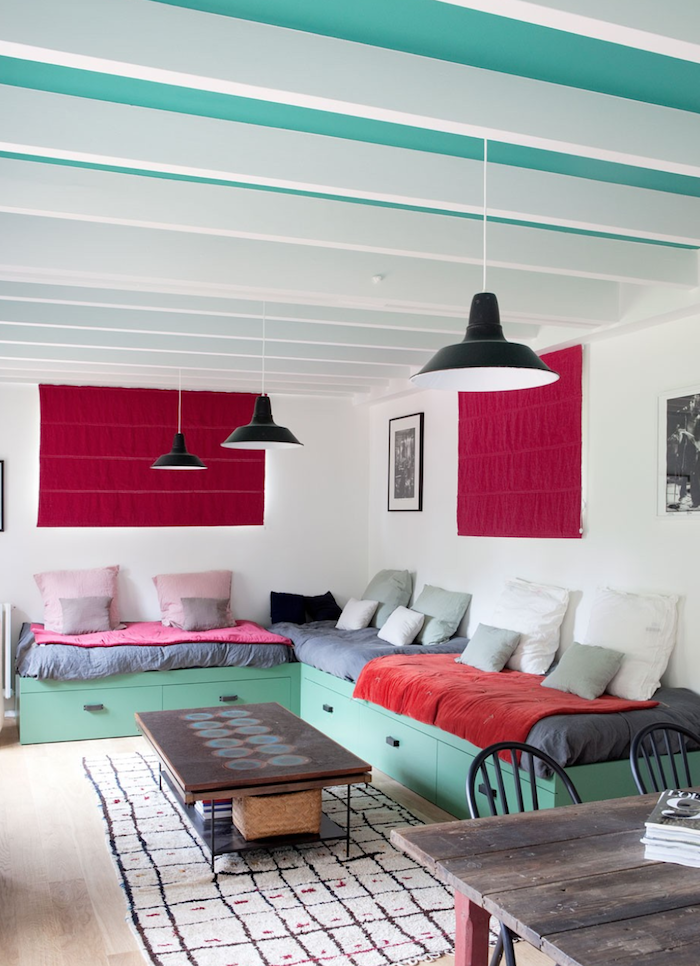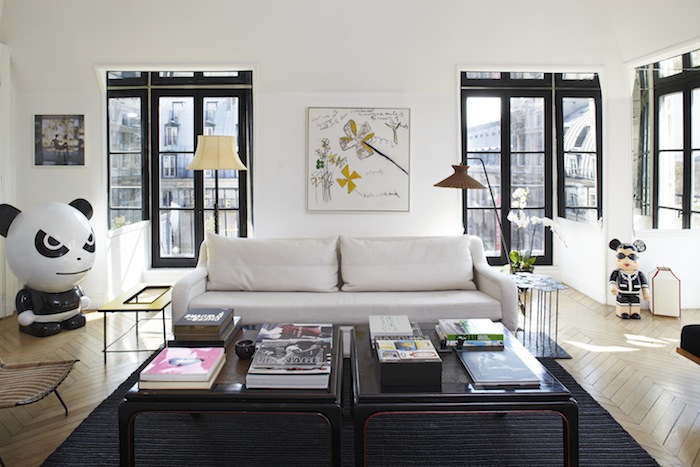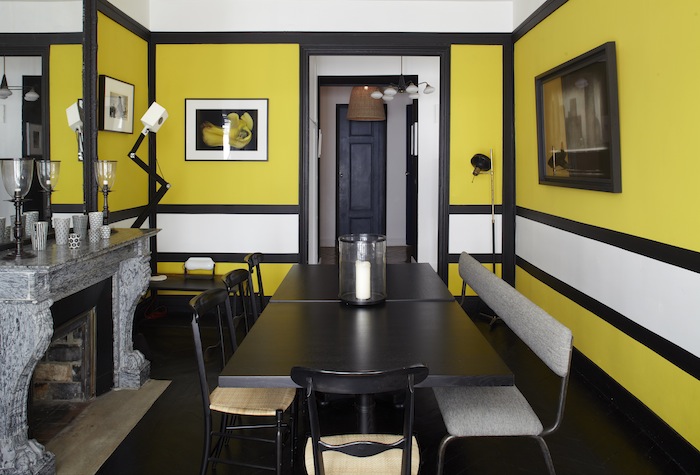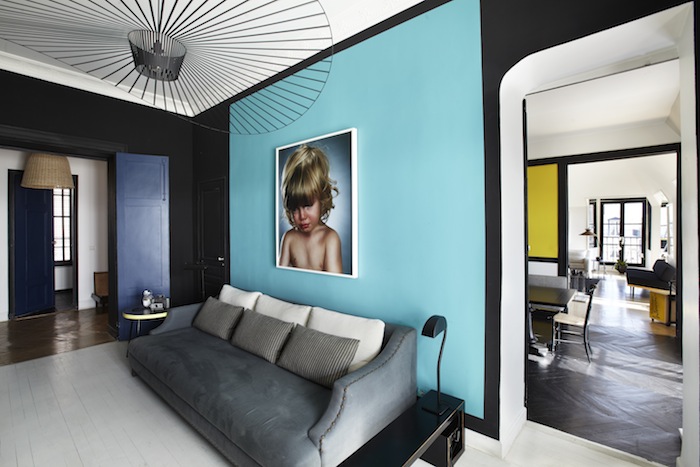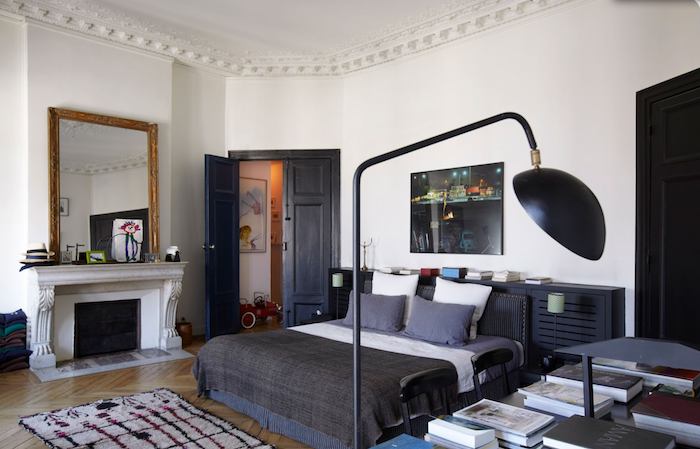 Photographs of Sarah's Interior projects 
I can't start the day without.. Kissing my children.
Describe your personal aesthetic.. I would describe my style as contemporary, but warm and timeless at the same time.
I'm currently obsessing over.. Images…my iphone…pinterest...instagram… Any kind of website where I can find inspiration and beautiful images.
All time favourite design piece.. The daybed of Jean Prouvé.
Where do you find inspiration for your work? Every painting I see in a museum, every photo in a gallery, every trip I go on, hotels….
 Dream client or location.. I dream of going to lots of places in lots of different countries. If somebody offered me a hotel to do in New York or in Beirut, I would take it!
My Biggest purchase to date was.. Art. I love art -  pictures, paintings etc. I love going to all the art fairs.
Im dying to go to … Australia… I just saw a movie about the country. The landscape is absolutely incredible. It must be an amazing and unforgettable experience to go there.
On Saturday you will find me.. In my country house just outside of Paris, I love it. Filled with friends and children. And it's so close to Paris, I can easily go back and forth, even for a dinner.
My favourite thing about living in Paris is .. The beauty of the city…. I live by the Tuilèries, in front of the Louvre and Musée d'Orsay, right in the center of the city. It's quite unique… All is great here, bar the weather!!
What's on the drawing board/what are you currently working on? Many projects, private and public. And  a new furniture collection.
Images via Sarah Lavoine & Studio Arrc By Sophie Carr