Iris Apfel
"One major fault in American interior design is lack of humour. There should be humour with everything because if you don't have it, you might as well be dead."
Legendary decorator, textile designer, fashion muse and self confessed "geriatric starlet", Iris Apfel has opened the doors of her warehouse for an exclusive Tastemaker Tag Sale at One Kings Lane. With 800 things to be precise, it is an event that can only be described as epic by both fashion and interior design standards - including finds she picked up at Paris flea markets in the 40's,  souks in Marrakech in the 60's and the square in Santa Fe in the 70's.
Her one-of-a-kind finds and inventory is as extraordinary as the woman herself.  This 92-year old (yes - you heard me right, 92!) is an inspiration, expressing her self though her playful interiors and her eccentric style as she says "style is attitude", and that she has. As an avid traveler, she has spent her lifetime seeking out aesthetic inspiration in the most remote places while feeding her shopping addiction every stop along the way, so much so that she has accumulated so much stuff that the storage facilities she leases in Queens are full to capacity. So here is your chance to own a piece - hurry pieces are selling fast!
Iris you are my idol!
"What's my style is not your style, and I don't see how you can define it. It's something that expresses who you are in your own way. There are minimalists and maximalists and all shades in between."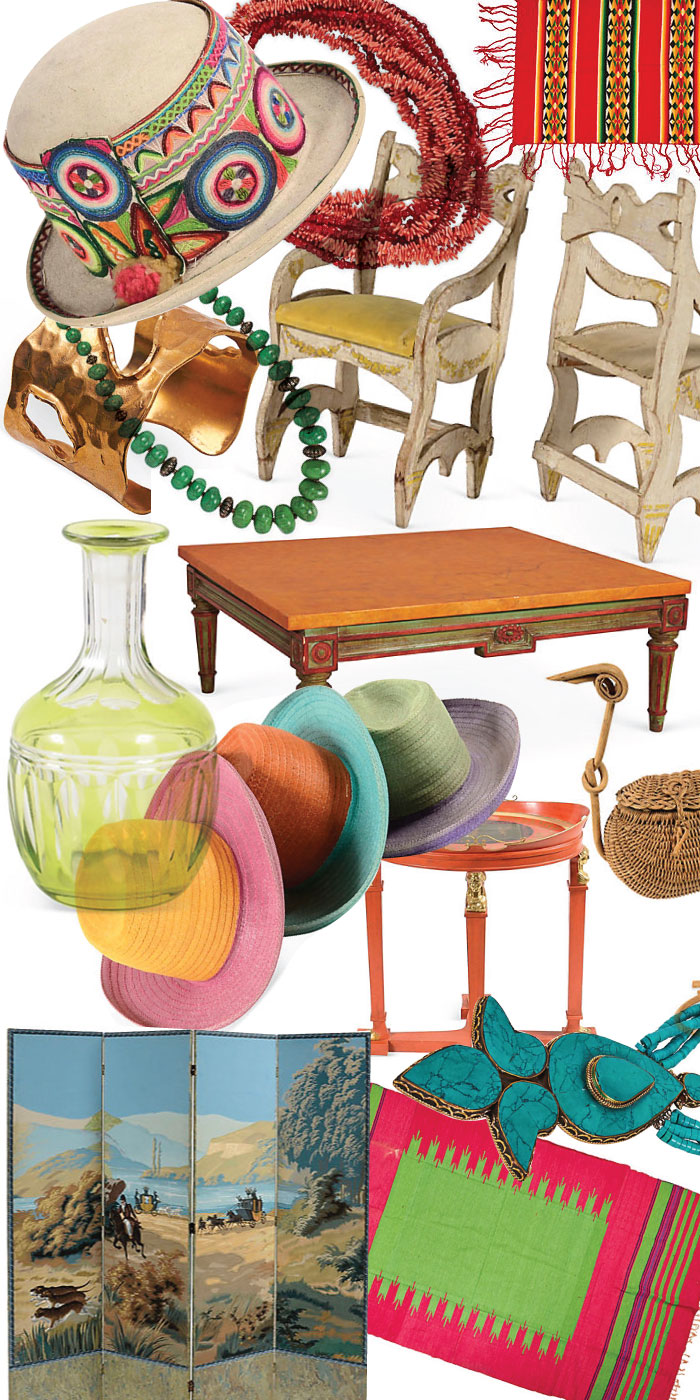 Images via One Kings Lane.