KIDS THESE DAYS
This one hits the nail on the head! As my 26th Birthday quickly approaches, I have stood back and observed my generation and my closest friends begin to spread their wings, achieve and conquer their industry. I don't know what it was within me but at the age of 25 I wanted my 'own' thing. That 'thing' was a risk, however I had to prove I could somehow succeed in creating something of my own.
After reading this article in the New York Times I quickly realised one thing - as a generation we get slammed with criticism,  however how can you criticise a generation who are willing to risk everything for what they believe in to succeed?
..................
Bill Gates was 20 years old. Steve Jobs was 21. Warren Buffett was 26. Ralph Lauren was 28. Estée Lauder was 29.
These now iconic names were all 20-somethings when they started their companies that would catapult them, and their enterprises, into some of the biggest successes ever known. Consider this: many of the truly remarkable innovations of the latest generation — a list that includes Google, Facebook and Twitter — were all founded by people under 30. (Mark Zuckerberg, technically, started Facebook even earlier, when he was 19; at 20 he moved to California to turn it into a business.) The number of people in their mid-20s disrupting entire industries, taking on jobs usually reserved for people twice their age and doing it in the glare of millions of social media "followers" seems to be growing almost exponentially.
So what is it about that youthful decade after those awkward teenage years that inspires such shoot-for-the-moon success? Does age really have something to do with it?
It does. And that leaves the rest of us — even those of us just a little older — at a bit of a disadvantage.
The conventional wisdom is that young people bring fresh eyes and a new perspective to confronting problems and challenges that others have given up on. Michael Moritz of Sequoia Capital, a venture capitalist who backed Google, Yahoo and YouTube, once described the phenomenon of 20-something entrepreneurs as a generation of people "who see no boundaries, see no limits, see no obstacle that they can't hurdle — it is the most stimulating environment that you can ever be in." Vinod Khosla, another venture capitalist, goes further. "People under 35 are the people who make change happen," he said at an international conference. "People over 45 basically die in terms of new ideas."
That may or may not be true, but it's only part of the story.
Peter Thiel, the co-founder of PayPal, and now an investor who was an early backer of Facebook, has another, colder theory that may explain it: Ultimately, it's about money.
"How many people do you know who said when they were young that they planned to work for a couple of years, put some money in the bank, so that they could later pursue their passion and start a new business or strike out on their own?" he asked me. "It almost never plays out that way in practice. What seems to happen is that after some period of time, people are making good money and they're typically spending all of it and it becomes really hard to dial that back. If you bought a house or have all sorts of obligations of one sort or another it may be very difficult."
In other words, it's the young people who have nothing to lose, with no mortgage and, frankly, with nothing to do on a Friday night except work, who are the ones often willing to take the biggest risks. Sure, they are talented. But it's their persistence and zeal, the desire to stay up until 6 a.m. chugging Red Bull, that is the difference between being a salaried employee and an entrepreneur.
And with the steady march of technology, young people have gained an even greater sense of credibility among their elders — still worried that they themselves don't "get it." Since the 1960s, and especially since the rise of the computer era, older people have been more willing to give opportunities to the most talented 20-somethings as the office politics of old break down. Could this latest crop of entrepreneurial success stories have made it in a pre-Twitter era? Sure. But the rapidity of this digital age has hastened their ascent.
That's not to say that most 20-somethings are finding success. They're not. The latest crop of über-successful young entrepreneurs, bloggers, designers and authors are far, far from the norm. In truth, unemployment for workers age 16 to 24 is double the national average. "Gen X" and "Gen Y" have far less wealth than their parents did at the same age, according to the Urban Institute.
One of the biggest challenges facing this next generation — and one that may prevent more visionary entrepreneurs from succeeding — is the staggering rise in the level of debt college students have been left with. If Thiel's theory is right, it is going to be harder and harder for young people to take big risks because they will be crushed with obligations before they even begin.
If you're over 29 years old and still haven't made your world-changing mark, don't despair. Some older people have had big breakthroughs, too. Thomas Edison didn't invent the phonograph until he was 30. ANDREW ROSS SORKIN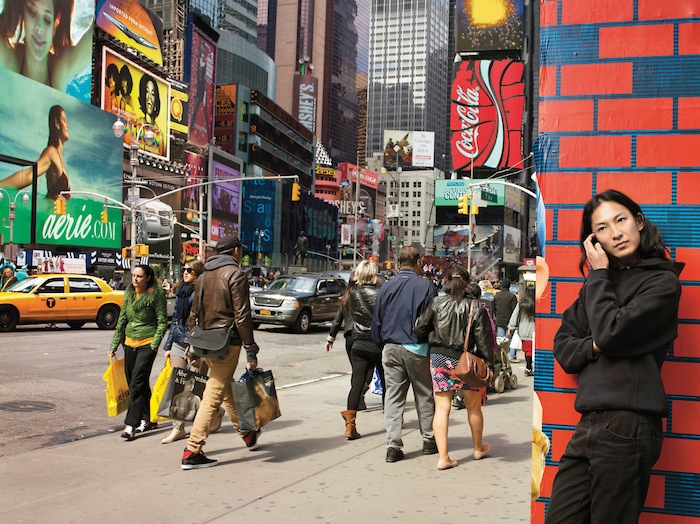 ALEXANDER WANG
Fashion designer of his namesake label; creative director of Balenciaga
As a teenager, Alexander Wang was working in a San Francisco boutique after school and remaking thrift finds for his sister and friends. "I'd hardly call them 'hits'!" he says. Today, he sits atop a multimillion-dollar business that bears his name, and he was recently appointed the creative director of Balenciaga, one of the most storied French houses in the world. Skeptics of the 29-year-old designer might say that his press savviness, youthful good looks and Asian-American roots — after all, China is fashion's next big frontier — have served him exceptionally well. But since he left the Parsons School of Design to introduce his own line in 2007, his swift ascendancy has been defined by a marked pragmatism that's made him a success with retailers and women alike: capturing the nuances of urban cool with merchandise that's delivered to stores on time at an accessible price. With his Alexander Wang label, he's picked up the baton that Calvin Klein and Helmut Lang carried before him, infusing sportswear with an erotic edge that suggests there's more to life than office rigmarole. At Balenciaga, stepping into Nicolas Ghesquire's very big shoes, he's proven he can do a lot more than dress the downtown set. In his debut, Wang has brought a demure elegance to Balenciaga's architectural heritage, taking classic silhouettes like high-waisted petal skirts, molded peplums and oval-shouldered coats, and toughening them up with paint-crackled mohair, marbleized silk, punkish velvet lace and pristine ivory soutache. Excelling at two very high-profile jobs is a challenge, but this is where the boundless energy and risk-taking nature of youth is at its best. "I'm a believer in going out there, working for yourself and being very proactive in getting what you want," Wang says.HARRIET QUICK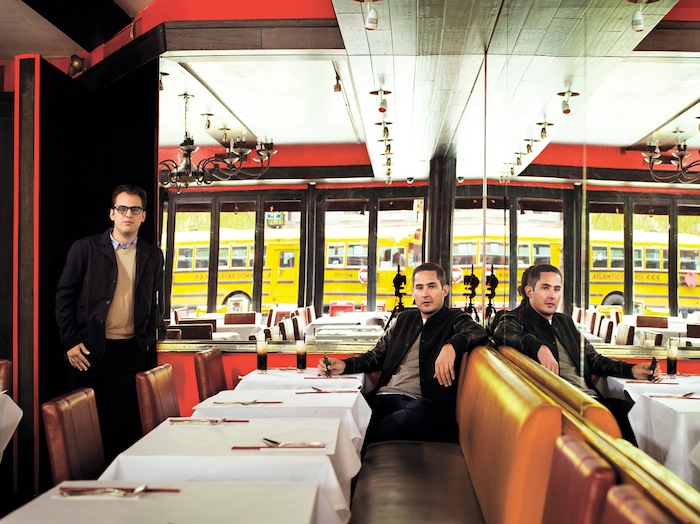 MIKE KRIEGER & KEVIN SYSTROM
Founders of Instagram
Compared to the many programming marvels clogging the iTunes App store in 2010, the offering unveiled by a pair of Stanford grads one October day didn't really do that much. It simply let you take a picture with your smartphone (nothing novel about that) and post it online (ditto).
But putting these two commonplace functions together somehow made both of them feel fresh. It was, in the words of the Instagram founders Kevin Systrom, 29, and Mike Krieger, 26, "like a chemical reaction."
Neither of the partners had a typical background in computer science or design. They describe themselves as "torn between the world of art and the world of technology." But in that middle ground they struck pay dirt, and the product instantly became a breakthrough hit. Two years after its debut, the app was one of the iPhone's most popular applications, with a user base nearing 30 million, success that prompted Facebook to scoop the company up for a reported $1 billion last spring.
What was Instagram's secret? Looking back, the founders made a few key design decisions that proved critical. First, they removed the choice of portrait (vertical) or landscape (horizontal) by limiting images to a square (both). Steve Jobs's famous insight that good design is less about what's added than what's subtracted has never been more amply demonstrated. Second, Instagram let you "design" the emotional tone of a photo through instant effects — bringing the power of Photoshop filters to the mobile generation and giving the most mundane of snapshots the instant nostalgia of an old Polaroid.
Instagram has transported users back to the carefree days when a single, simple button and the right subject matter was all you needed to share a magical moment with family and friends. It put good design in all of our hands, and helped us make our photos — maybe even our lives — seem a little more memorable. JOHN MAEDA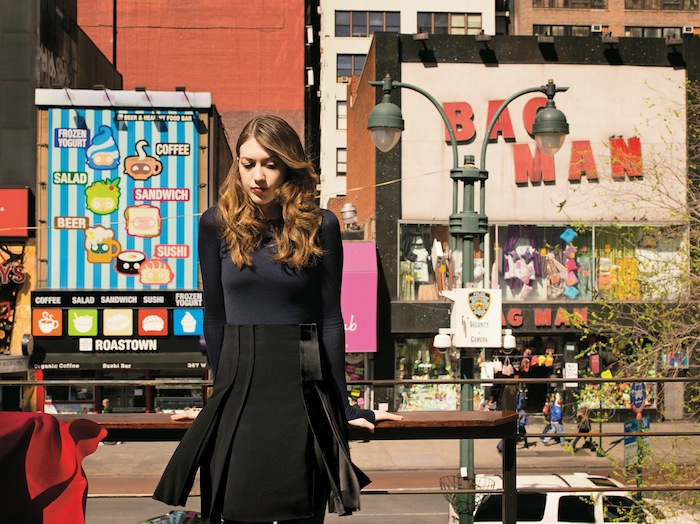 SAMANTHA SHANNON
Author of a forthcoming literary fantasy series; college student
Could an unknown 21-year-old Oxford student named Samantha Shannon be the next J. K. Rowling? Three years ago, Shannon was an intern in the office of the prestigious London literary agent David Godwin. That experience came in handy when, less than a year later, she had a manuscript for "The Bone Season," an ambitious novel, the first of a projected seven-part series, that she had somehow written between lectures. Blown away by the book's inventiveness, Godwin promptly sent it to the editor in chief of Bloomsbury, Alexandra Pringle. "Seven hours later I was still reading it," Pringle recalls. "I just fell completely in love." Bloomsbury gave Shannon a six-figure advance for the first three books, an unprecedented show of support for such an untested first-time author. "The Bone Season," which comes out in August, is about a 19-year-old clairvoyant named Paige Mahoney, who roams the streets of London, circa 2059, until the secret police send her off to a penal colony that looks a lot like Oxford. "Her imagination is so extraordinary," Pringle says. "She reminds me of the Bront sisters — the world she's created is absolutely real." Book rights have sold in 18 countries, and three major studios fought over the movie rights. (Britain's Imaginarium Studios beat out Hollywood.) Shannon, now in her last year at college, is juggling writing with her studies like she did for the first book. "I had to cut down on going out with my friends so I could squeeze in writing chapters," she says. "There was a lot of coffee involved." LIESL SCHILLINGER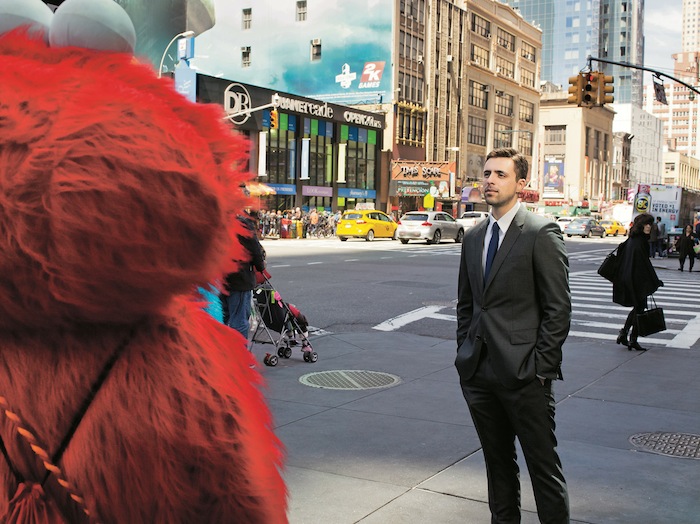 EZRA KLEIN
Washington Post columnist; MSNBC and Bloomberg View contributor
Don't ask Ezra Klein for a pithy anecdote about how he got to be America's pre-eminent Wonkblogger. "I don't really believe in background stories," he says. What he believes in is data — so let's start there. Klein's Wonkblog, hosted by The Washington Post, gets more than 5 million page views a month. His chart- and graph-heavy analyses — like a recent 4,200-word dissection of a health care experiment for elderly Pennsylvanians — are routinely among the most popular stories on The Post's Web site. Wonkblog is something of an experiment itself, out to prove that a quantitative approach to Washington can be compelling to a mass audience. "What we've been trying to do for a long time," Klein says,"is figure out how to cover the political world through the lens of policy." "A long time" is relative; Klein is 29. He graduated from the University of California, Los Angeles in 2005 with a degree in political science and, more important, with hundreds of blog posts to his name. He blogged his way into a job at The American Prospect and then came the call from The Post, where Wonkblog will turn two in September.
What he wanted to do on his first day — make the "actual work of government" comprehensible — is what he does every day, almost as often on television (he's a contributor and a frequent fill-in host on MSNBC) as on the Web. An MSNBC anchor slot seems inevitable, seeing as how the channel's president, Phil Griffin, is among his biggest fans.
But what he sounds most excited about is grooming his fellow Wonkbloggers, all of whom, he swears, are smarter than he is. He lets out a laugh. "I didn't think I would face obsolescence this quickly." BRIAN STELTER
Images via NYtimes, photography by Hannah Starkey, styled by Kate Lanphear & Jason Rider