NOTTING HILL
When opposites attract great things happen -  this was the case with this collaboration between a couple with differing tastes, an interior architect, an interior designer and this fivestorey town house in Notting Hill. This home is a lesson in balance and harmonious contrasts, created by interior designer Suzy Hoodless - who is known for her mild eclecticism and smart monochrome backgrounds. My aim,' she says, 'is that when I hand over a house, it is an extension of its owners' personalities, and with this project we achieved that.' Suzy worked closely with Johnny Holland of Hackett Holland architects - 'For many houses I act as creative director for the entire project, but in this case it was genuinely a joint effort,' she says.
This home is classically Victorian, however immediately from the entrance hallway you are greeted with a pleasant surprise of several glazed elements to break up the typical Victorian town house floor plan. The pops of colour and the use of pattern throughout the home give it serious personality and work beautifully with the classic architecture that sounds it.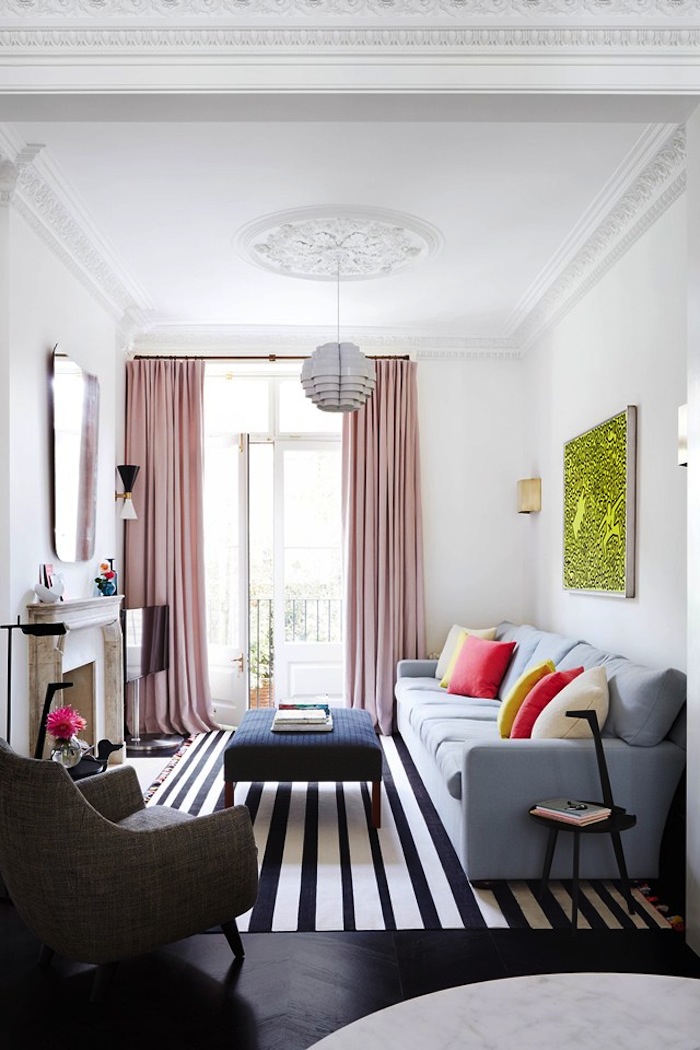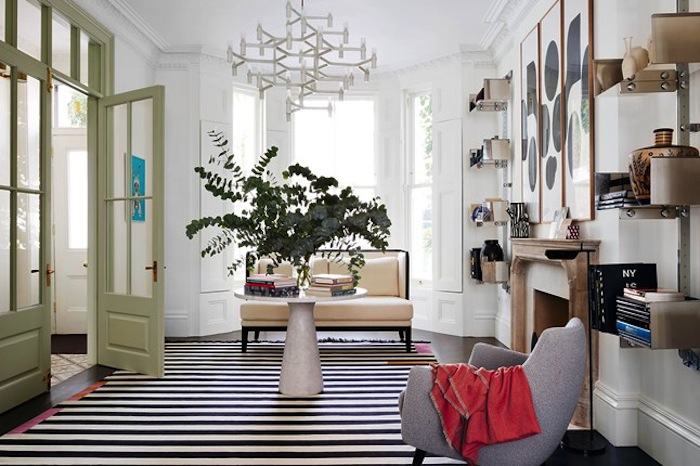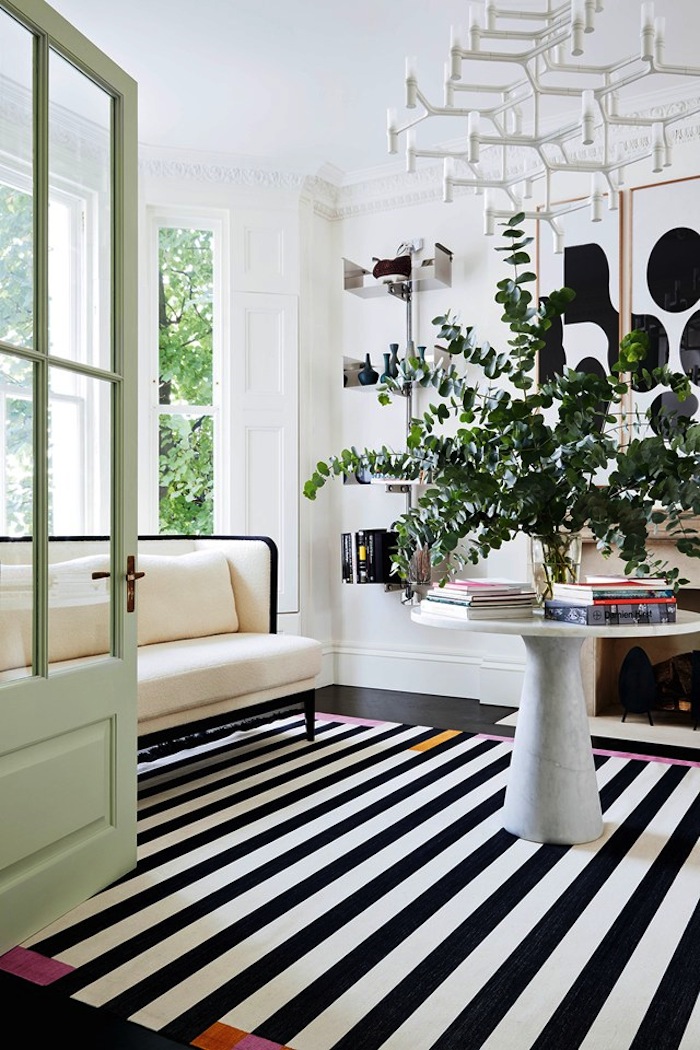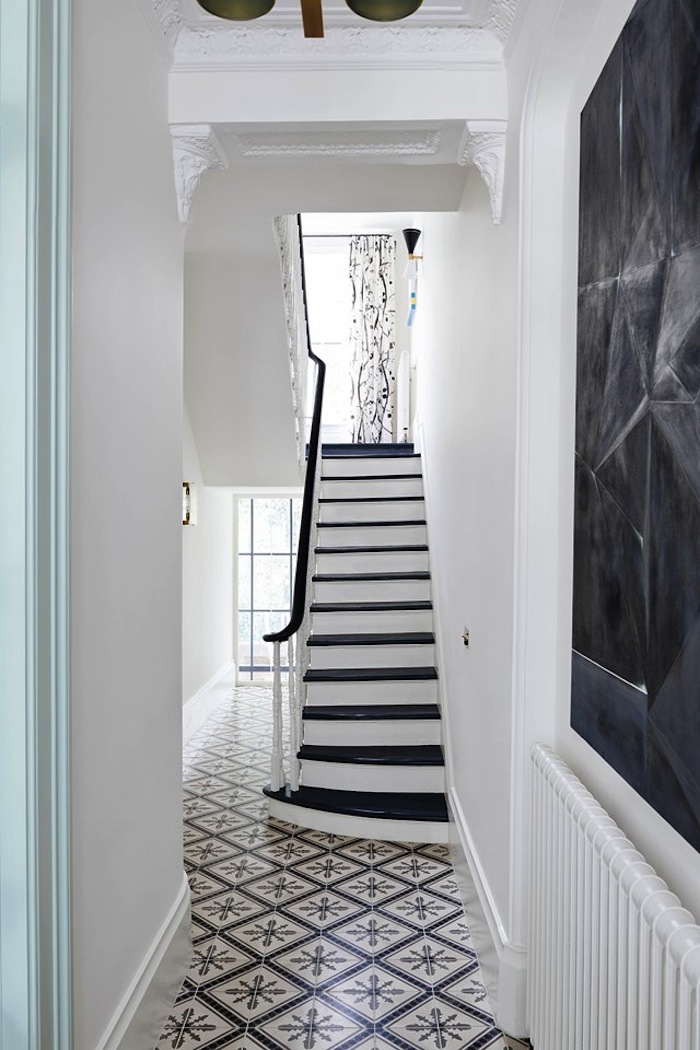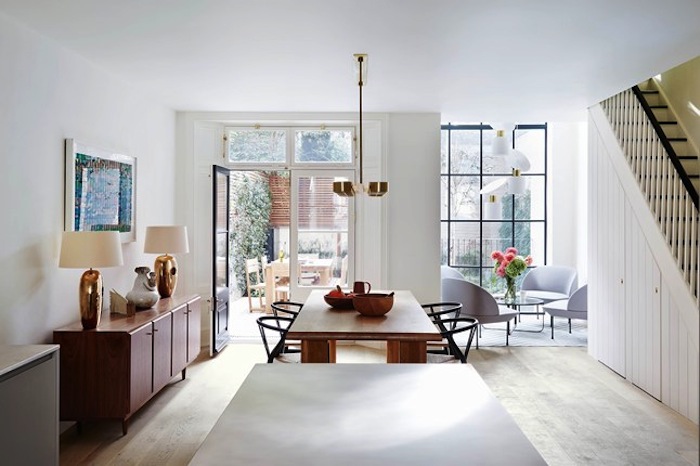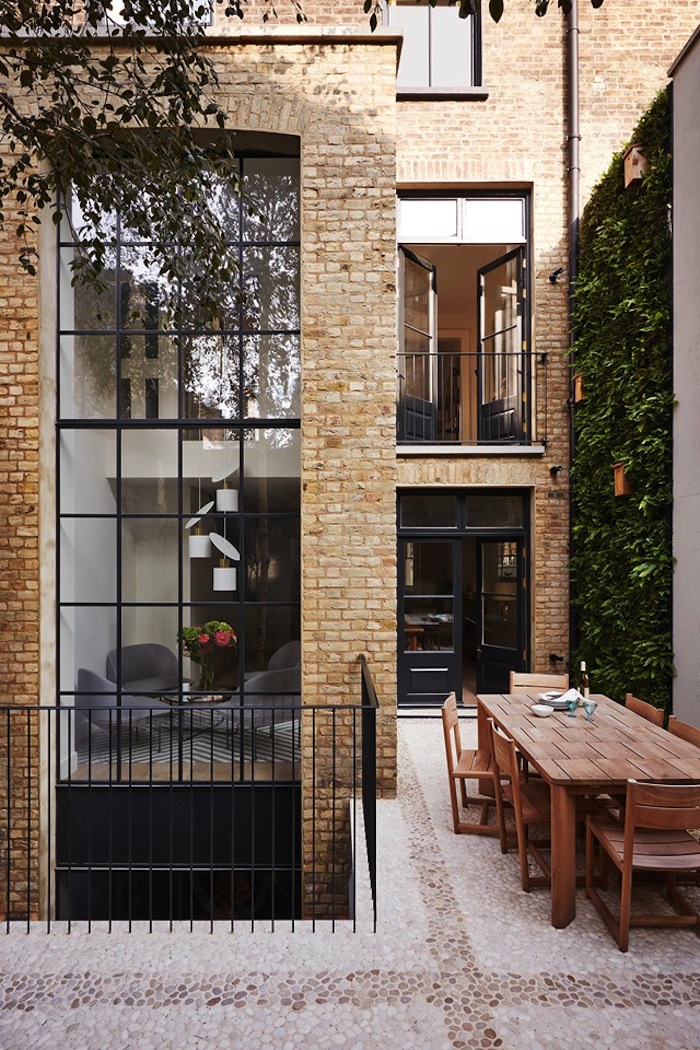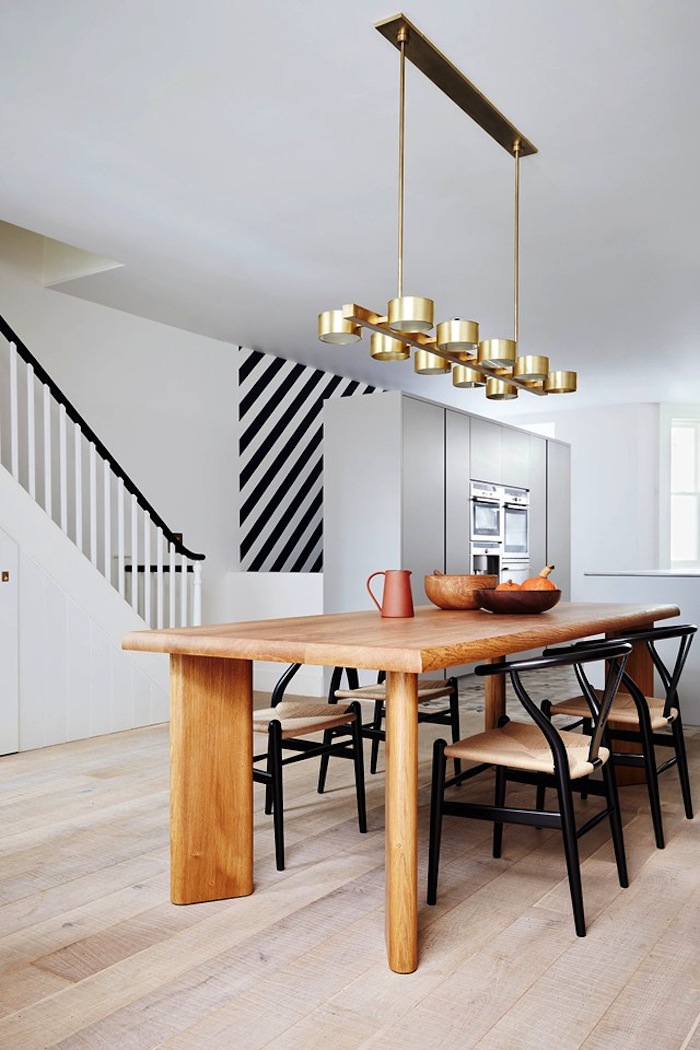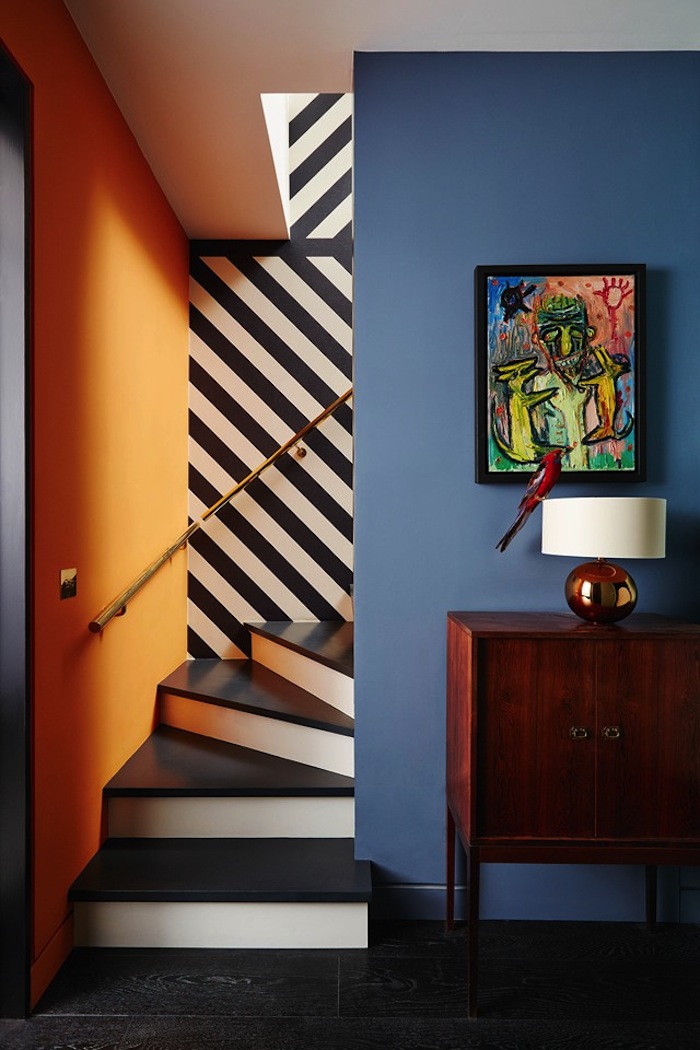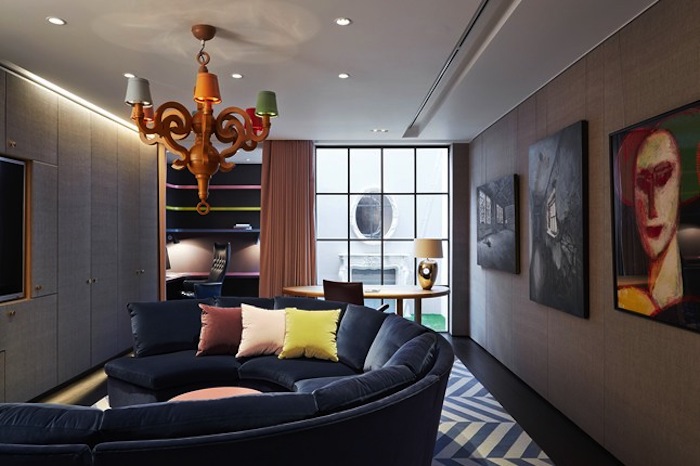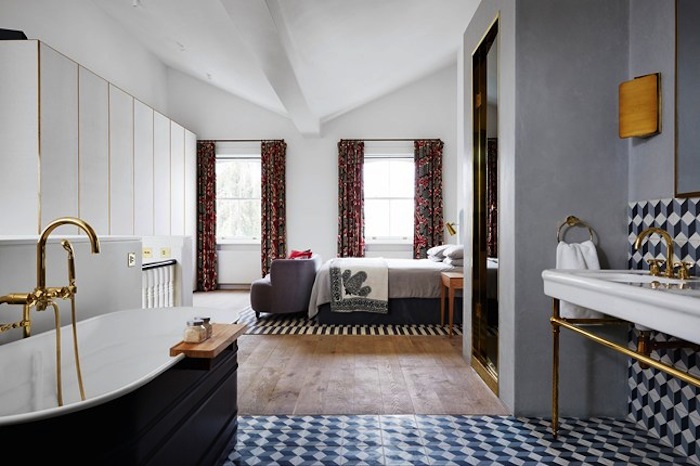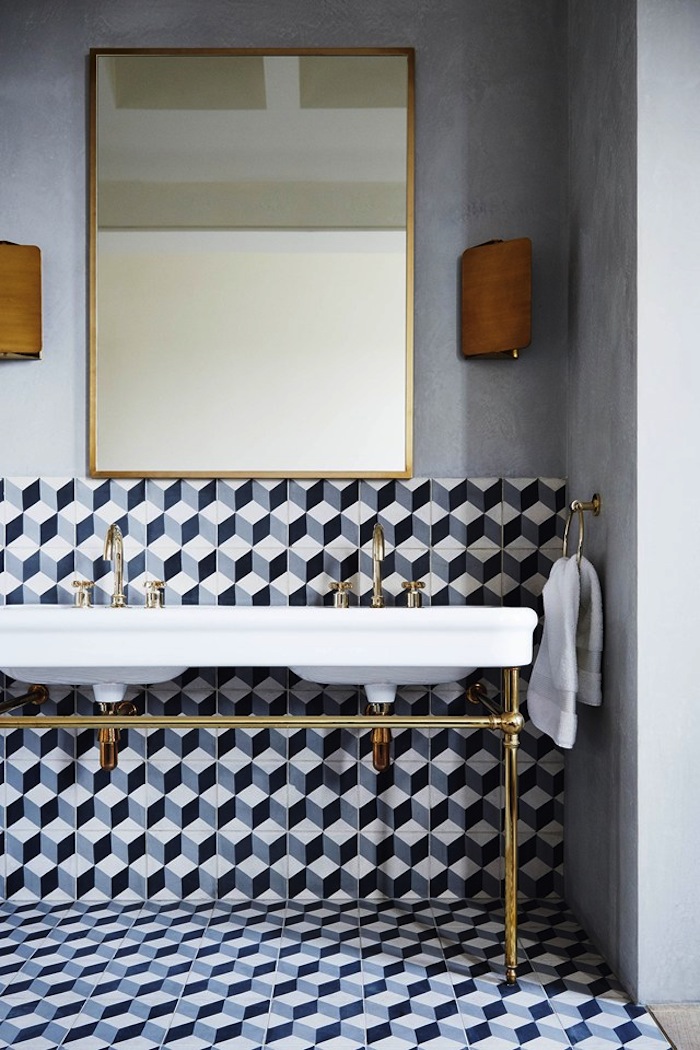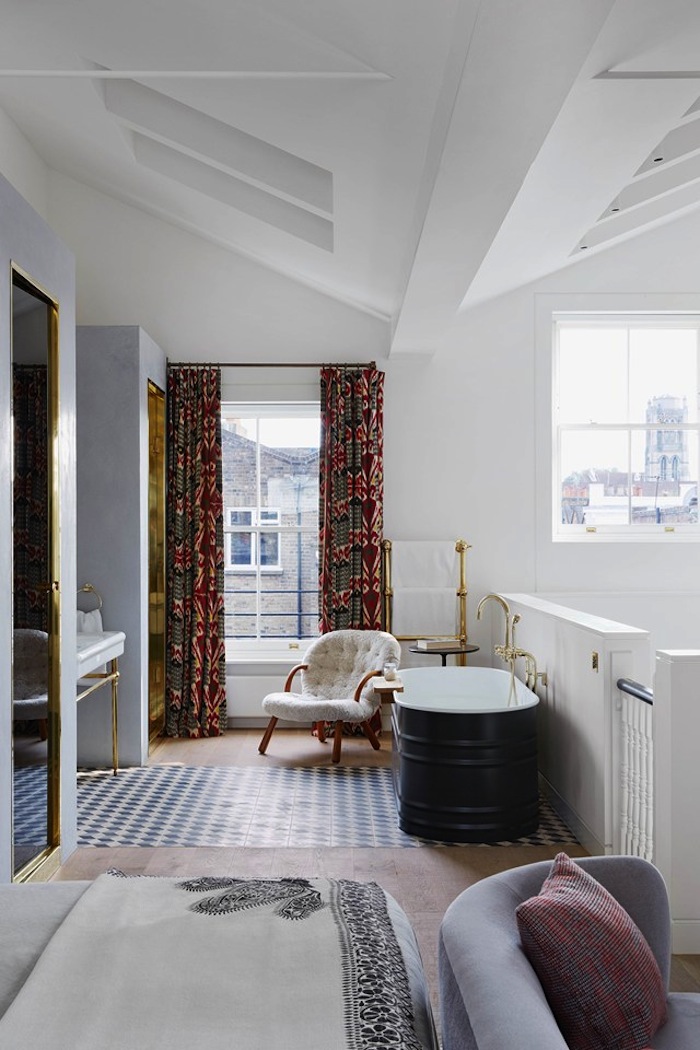 Images via House & Garden UK, Photography by Lucas Allen.