Sydney Symmetry
This impressive home has been created by Luigi Rosselli, who states that "Sydney is the best place to live," - I must admit I have to agree.  With two wings that overlap, this home is perfectly balanced with modern and traditional elements. The beams and the original vaulted ceilings are spectacular.
The interiors reflect the presence of traditional detailing with a contemporary sensitivity. The classic palette of concrete, steel windows and wooden elements throughout are contrasted with a surprisingly colourful palette by Alexandra Donohoe, of Decus Interiors.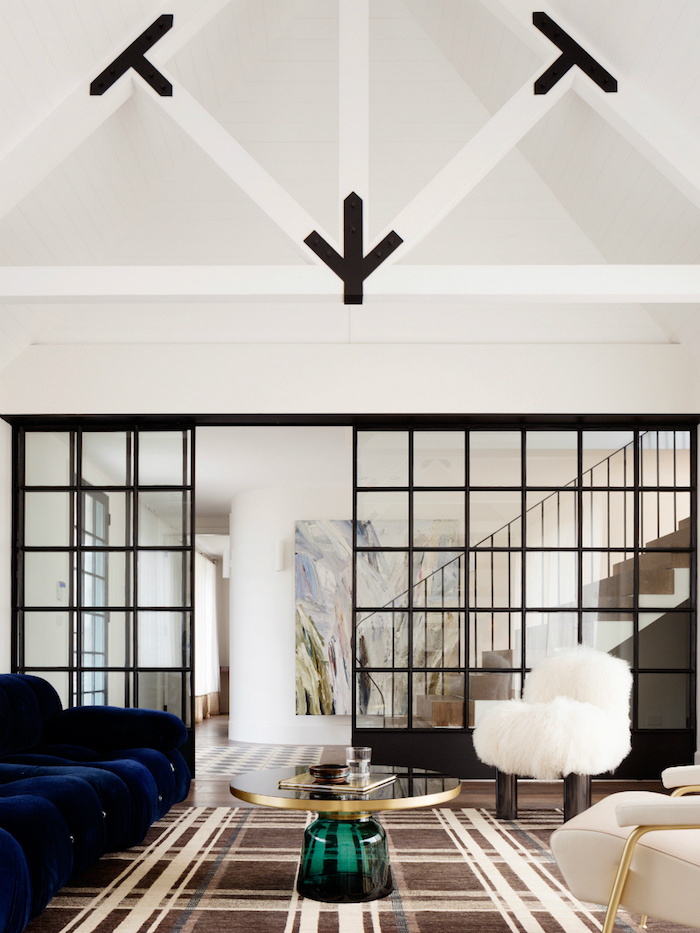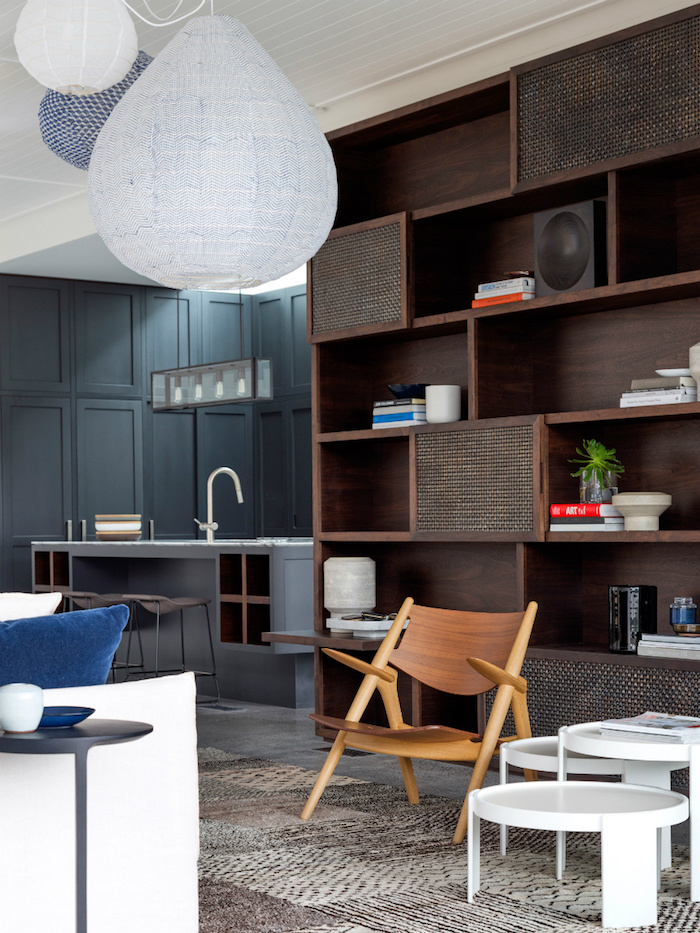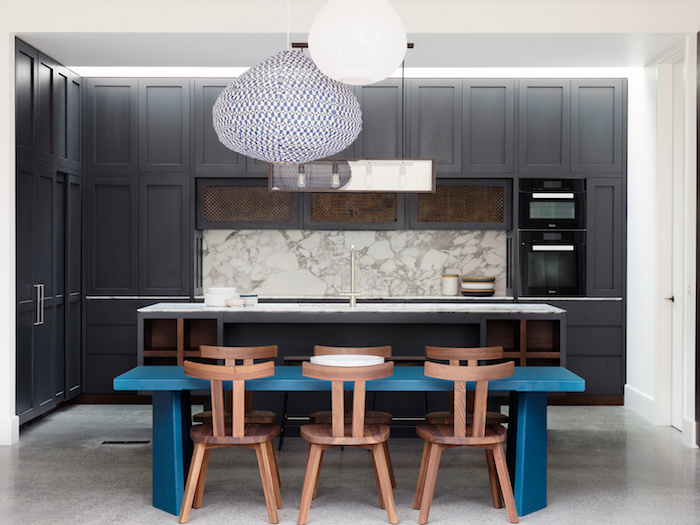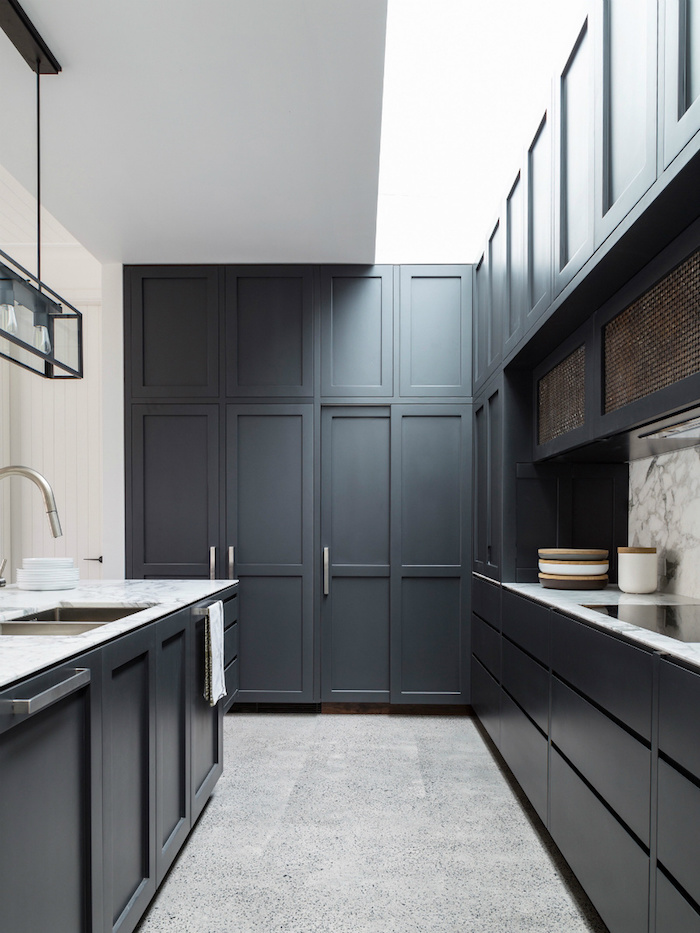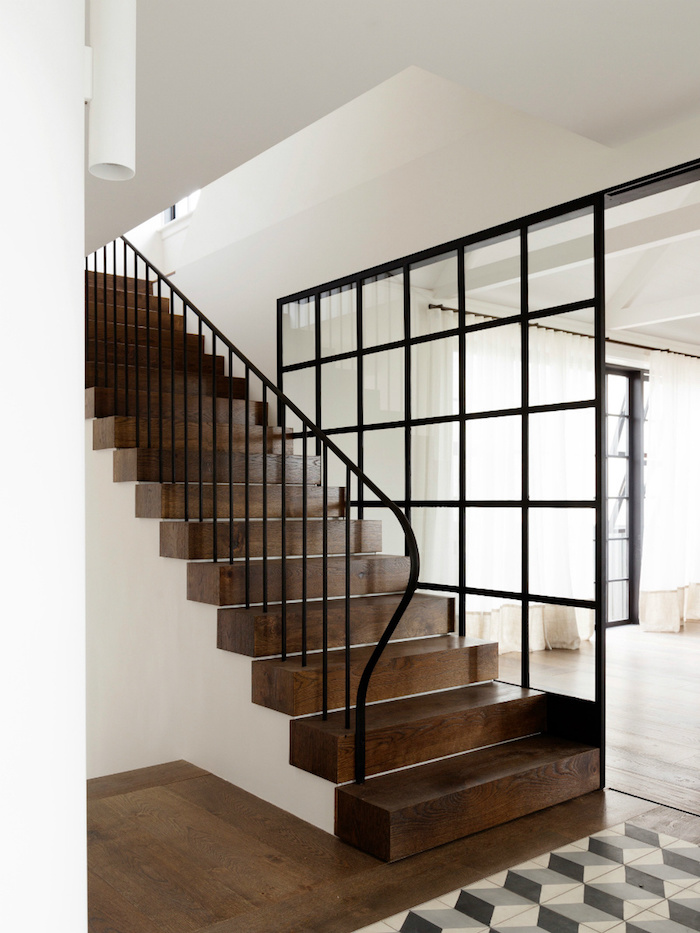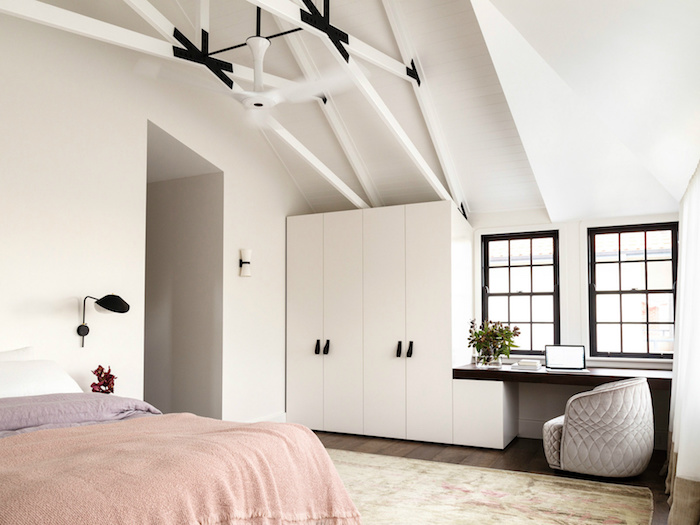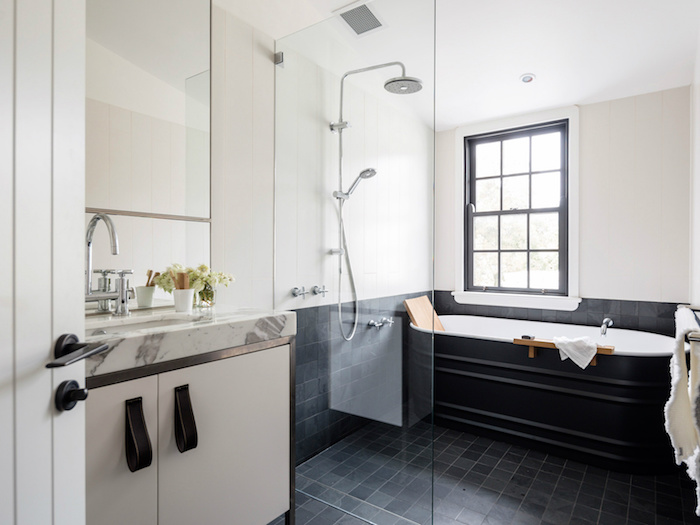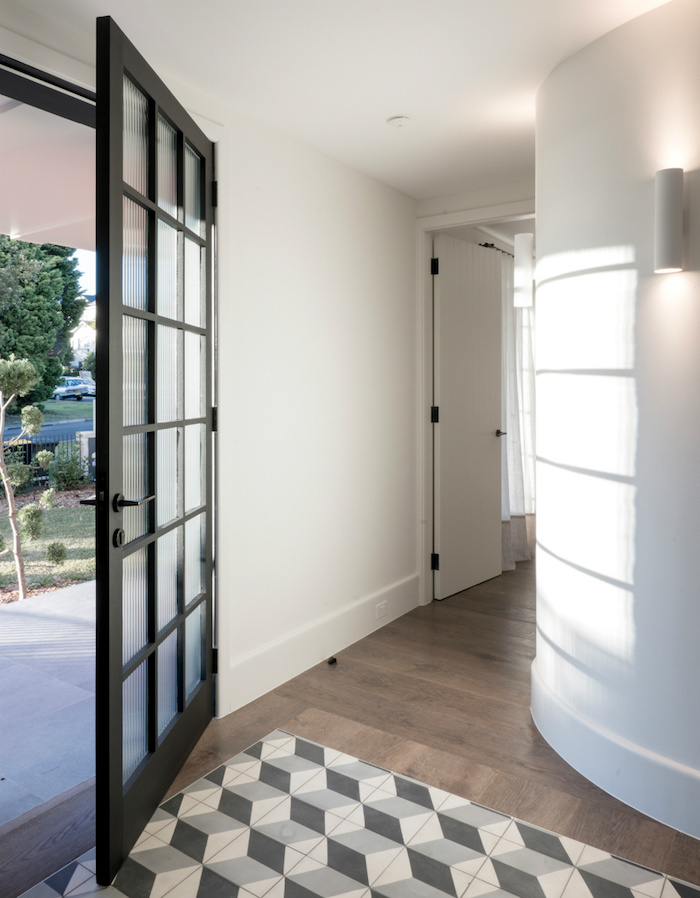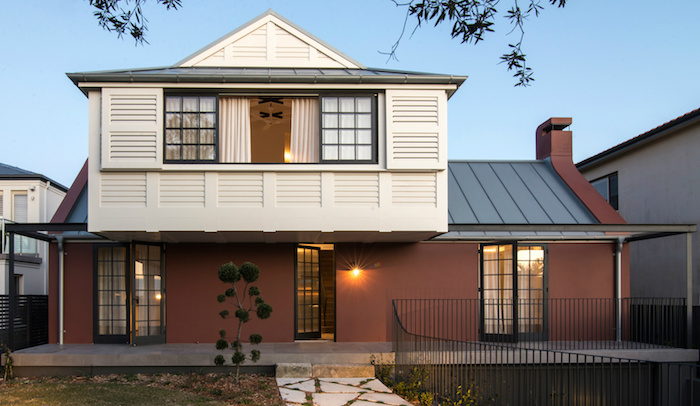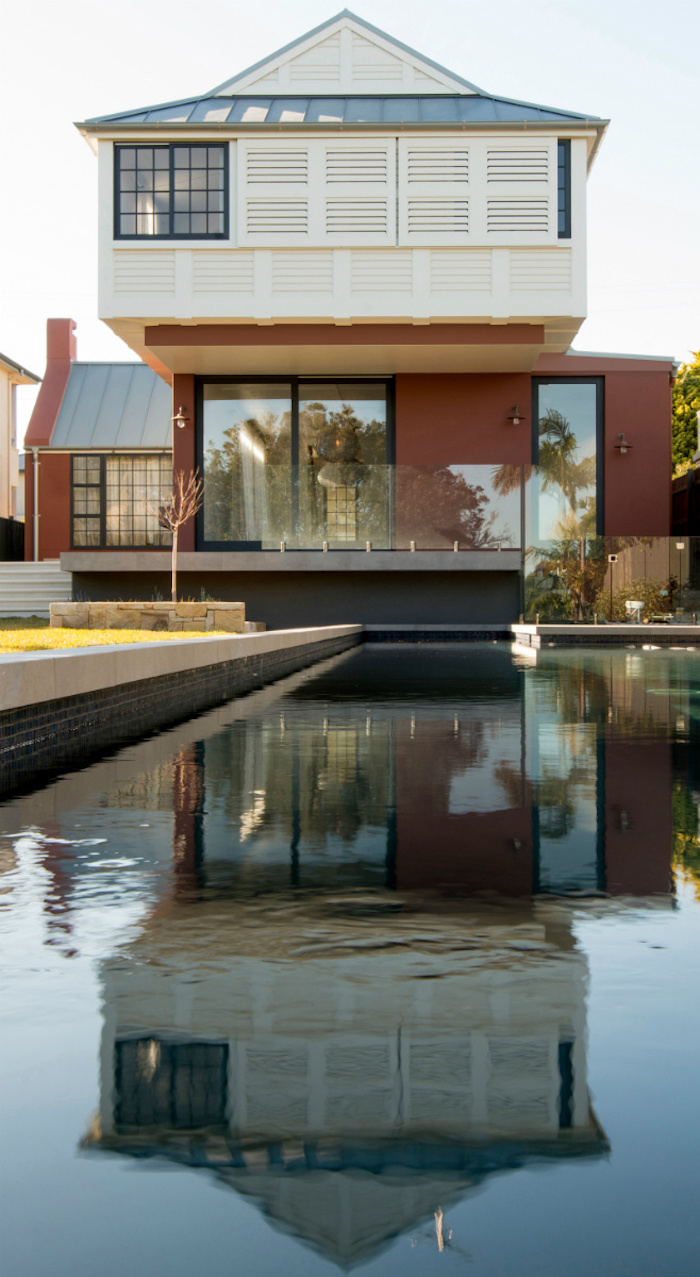 Images vis Luigi Rosselli, Photography © Justin Alexander.