Paris Vs. New York
Anyone who has visited, lived, passed through or stopped by the brights lights of New York City or Paris can totally relate to this post. THERE REALLY IS NOTHING LIKE IT!
Two clever ladies and long time friends - Jenny Capano and Tara Gilson - have developed one hell of an idea, that being The Sporting Project. Their vision is to merge the two cites together through exclusive events, exhibitions and consultancy for clients.
I couldn't have put a dream job description together any better myself.
Having met in Fashion the pair worked together at 3.1 phillip lim, which allowed extensive travel and endless inspiration. However fashion is still close to their heart and a driving force between them, teaming up with the best to create innovative Pop Up events like no other.
Most recently during Paris Fashion Week they worked with Marc Grossman of Bob's Kitchen to create Bob's Cold Press, a Juice bar in Mary Celeste, the trendy Parisian oyster bar. To follow the theme there were beautifully arranged blooms also on display by Brooklyn-based florist, Fox Fodder Farm. The concept was a great success and opened the door to the craze that now is the Juice Detox, a welcome change in a city obsessed with consuming sugary pastries! Previous to this, Jenny and Tara collaborated with the renowned Fat Radish. The team were transported to Paris spending the mornings in the food markets, sampling the best of the local produce to create a 5 course tasting menu. Bobs Kitchen was transformed from Juice Bar to Paris's very own Fat Radish, there was a Family Band and traveling photo booth set up outside the restaurant for guests and passers by to get a vintage polaroid to take home - watch the story unfold here.
I recently spoke to Jenny, who makes up one half of this dynamic group about what is involved and whats next for The Sporting Project.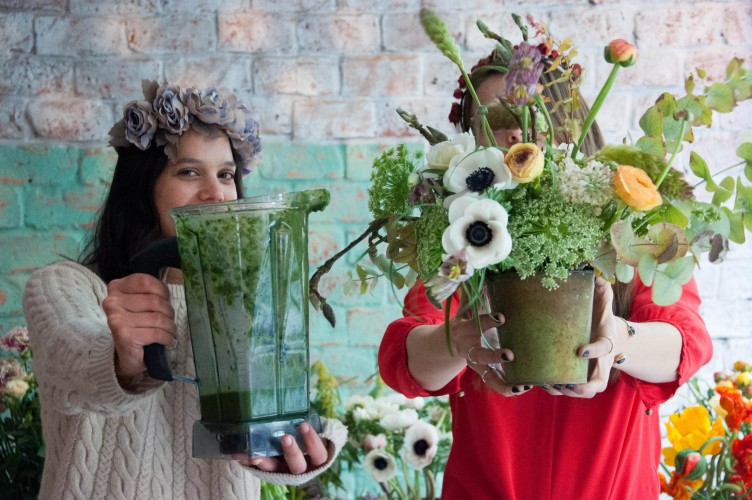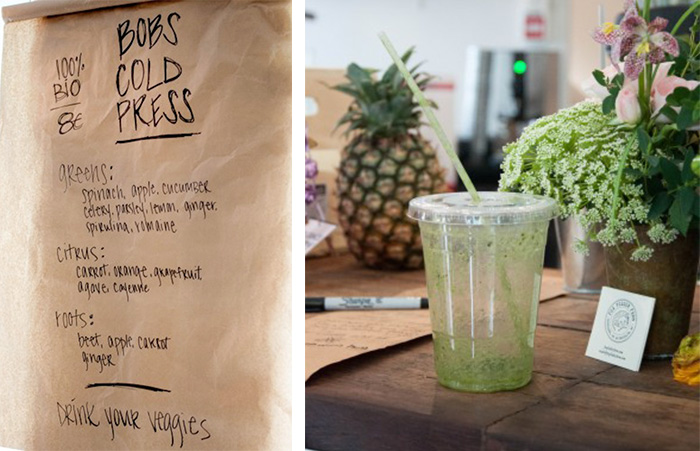 Jenny & Taylor from Fox Fodder Farm blending and creating in Paris earlier this year. 
Tell me a little bit about your background and how The Sporting Project came about - Is their meaning behind the Name? 
The sporting project is named after one of those perfect inspiring days you have. Tara and I were on a work trip in Beirut, had a day off and spent it soaking up the sun at Le Sporting Club - a humble place just cement and the Mediterranean, it was here we started to dream up our business plan.
'Pop Up'  - these 2 little words have a lot of power and you have succeeded in creating some fabulous examples with the help of talents such as New York's The Fat Radish and Paris's Bob's Kitchen. Tell me about these experiences and what is involved from concept to fruition?
It's definitely a project you just have to roll with, we do months of planning - working out different food vendors, confirming reservations, bringing in a 3rd party to collaborate (artist or musician) and of course getting the chef and owners over here to Paris!
There's always a shock when the restaurant hits Paris - it's not a 24 hour city here, the city is closed down on Sundays and Mondays - you need to be able to improvise and role with it! You plan as much as you can but suprises happen every hour.
In your own words define 'Pop Up'. Limited, fun, novel, experience, warmth, no sleep!
What do you think the Parisians love about the New York food culture. 
There are so many brilliant restaurants in NYC, the food it top notch yet it's served up in an easy going way - full of warmth and ambiance.  Paris is changing and you find more places like this now, but there still needs to be more!!
Paris Vs. New York... Quiet sundays, slowing down, potential for entrepreneurs.
New York Vs. Paris... Energy, ambition, you can do it all mentality.
I cant start the day without... Hot water and lemon, followed by a coffee at 10 belles :)
What does a typical day at work involve for you?
Emails out of the apartment, all meetings out of my favorite coffee shops ;)
Where do you find inspiration for your work?
I'm inspired every time i'm back in NYC or even just keeping up on new opening's internationally.
Dream client or location... abc kitchen @ palais tokyo :)
I'm currently obsessing over... My new cook book the 'A delicious Life".
On Saturday you will find me... At President Wilson market and hanging around canal St Martin.
Favourite restaurant in Paris is... Its a tie right now between Roseval and Bones.
What's on the drawing board? Planning the September pop up - we want it to be spicy!!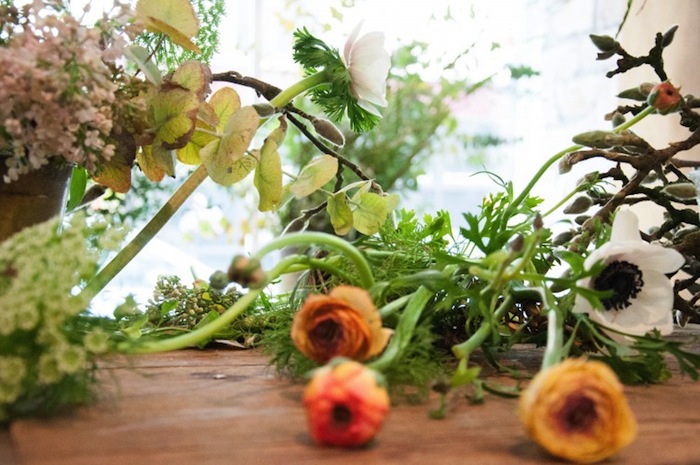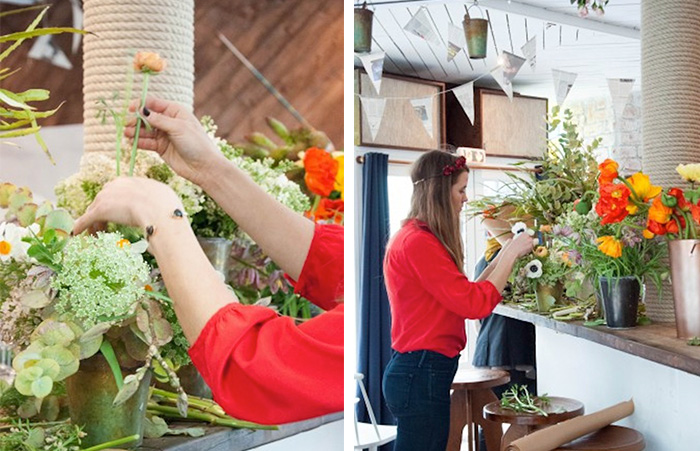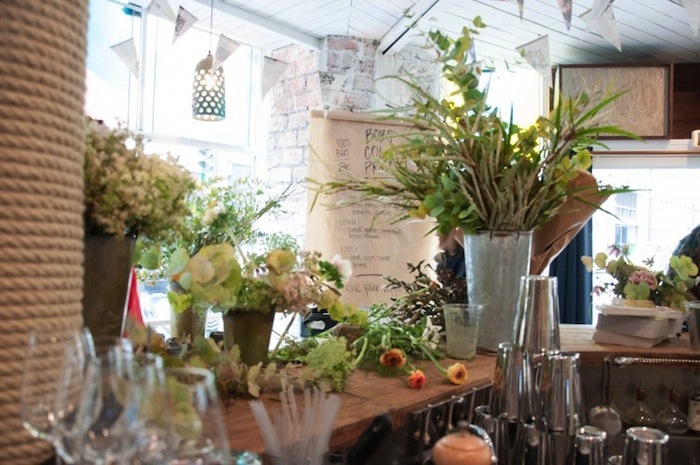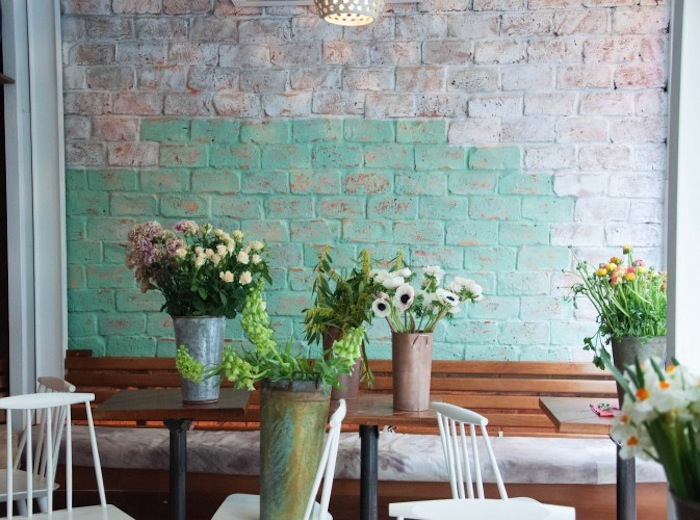 Images via thesportingproject.com, Photography by Lea Chamboncel.