APPARATUS AT HOME
The work of Gabriel Hendifar and Jeremy Anderson - the founders of the design studio Apparatus - needs to introduction. Their success has been extraordinary since starting their company 5 years ago - when a former fashion designer and public relations executive, began playing with salvaged industrial components when they couldn't find track lighting that they liked for their Los Angeles apartment. Friends placed orders, one thing led to another and the duo now oversee a staff of 25 in Manhattan, producing lighting along with furniture and objects that offer a richly patinated, timeless twist on Modernism.
Their modernist aesthetic runs deep with these two and is evident in their home in Park Slope - ''Our house is a laboratory for what's going on in the studio,'' Hendifar says. ''That cycle seems to work for us.'' Throughout the space are original prototypes of Apparatus designs, including the Twig fixture that started it all, now illuminating the kitchen. Their pieces are presented perfectly in this apartments high ceilings as well as the mix of vintage furniture anchoring the apartment. Simple is the harmonious colour scheme throughout which is much like their distinctive design itself.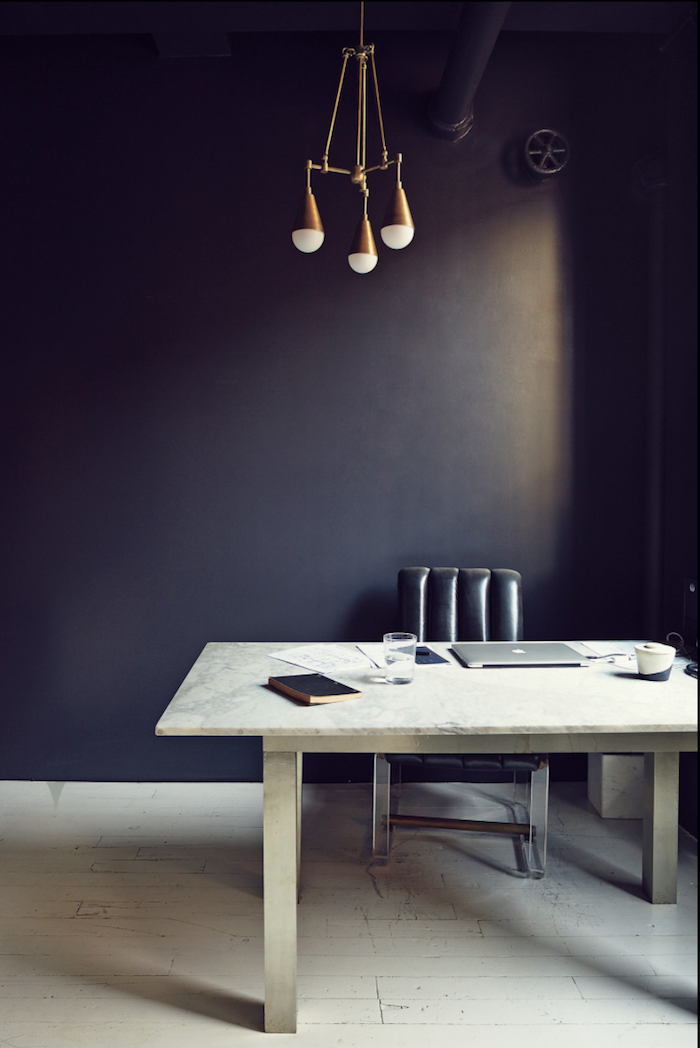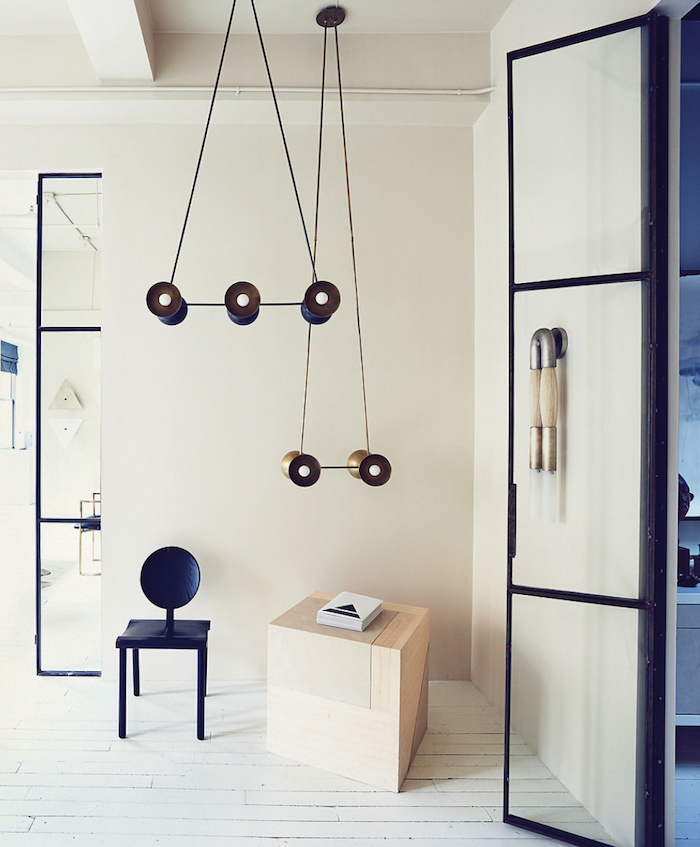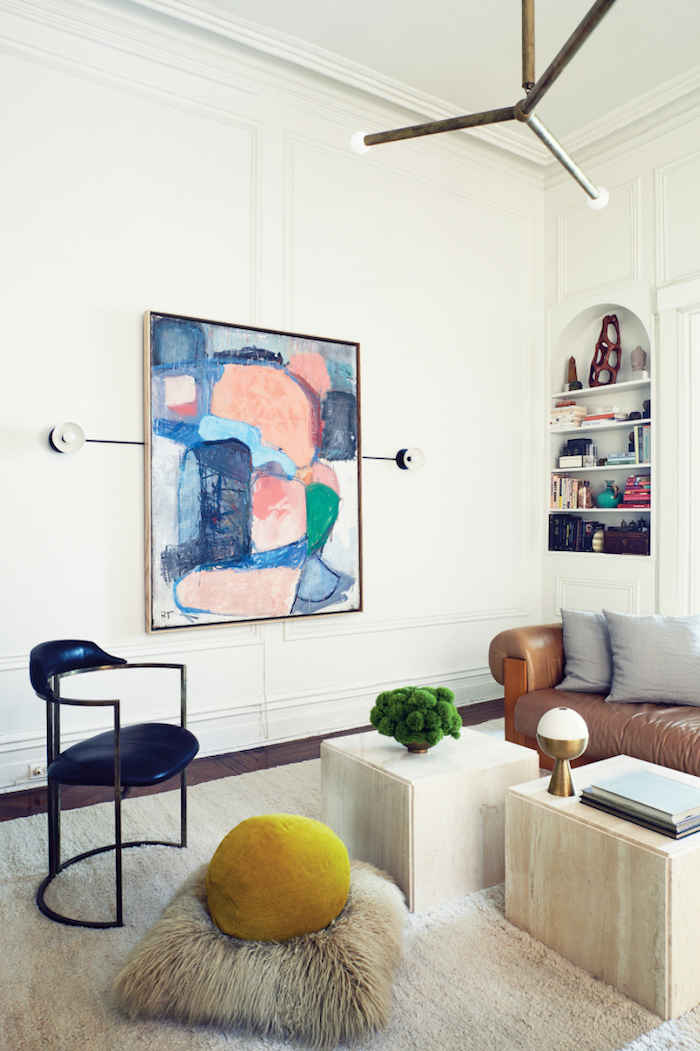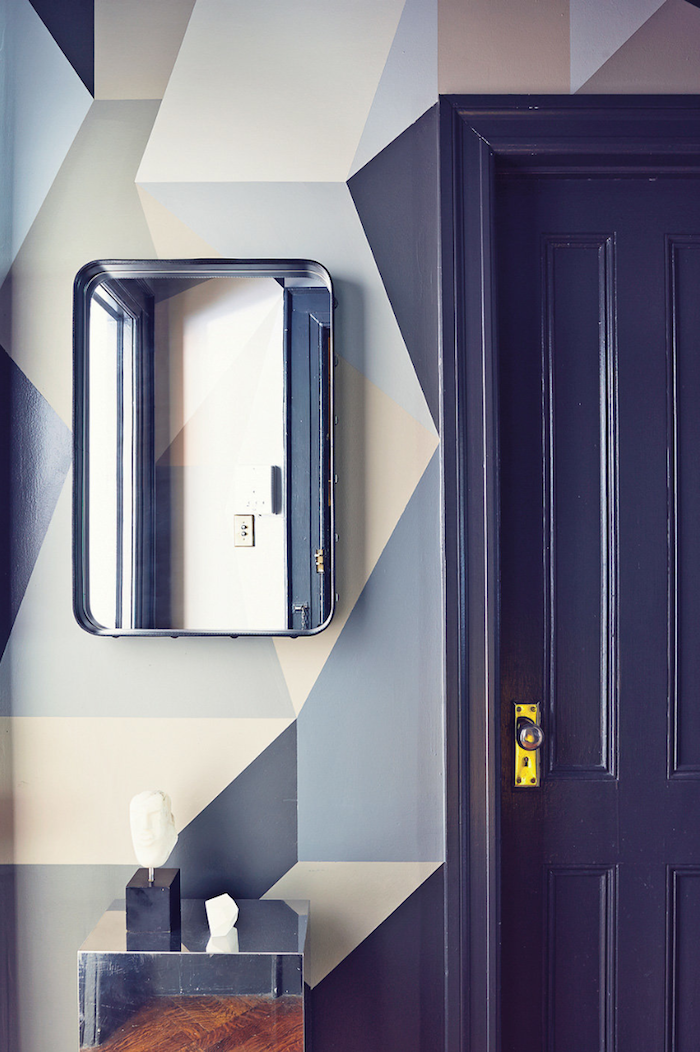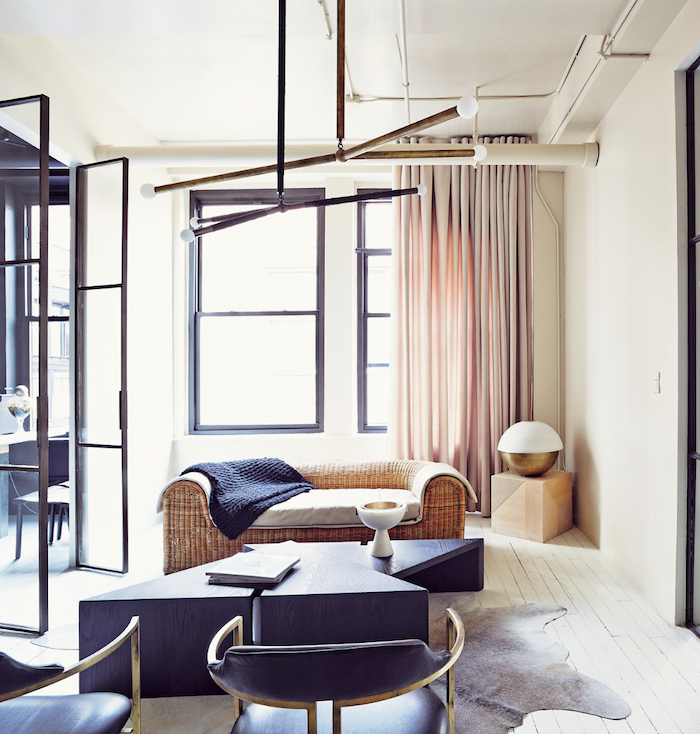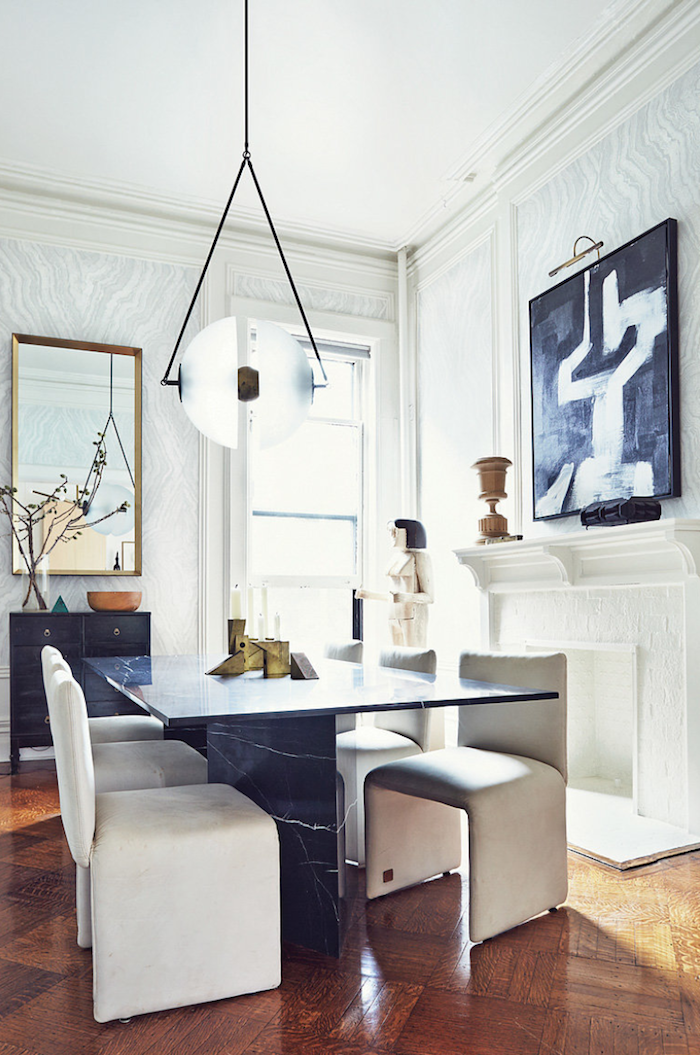 Images via The New York Times, Photography by Blaine Davis.