SCORPIOS
If you follow my blog you will know I am a BIG fan of the island town of Mykonos. Ok I may be bias - I was engaged on the island last year and I spent another week this year honeymooning on this piece of Paradise, however the opening of this Zen retreat was a highlight this year.
Having always stayed at my pick of the Island's Hotels - The San Giorgio - I knew I would love Scorpios and what it had to offer when I found out the 6,000-sqm beach property was designed by k-studio architects, under the talented supervision of creative director Michael Schickinger and interior designer Annabell Kutucu; they are also responsible for the design of the San Giorgio hotel.
From the moment you enter this secluded penisula you are greeted with the signature lavish wooden cabanas that transform into an outdoor living room at night. Simple leisure is the tone that was set throughout the creation of Scorpios' holistic universe: "It is a celebration of traditional craftsmanship, organic materials and a bohemian interior design, presenting a tactile, laid-back luxury atmosphere," says Annabell Kutucu. The team infused the site with traditional materials from the island and devoutly followed classic Cycladic construction techniques, such as those used for the whitewashed stone house suggestive of a 1960's Greek glamour, thereby creating a style deeply rooted to its surroundings and architectural heritage. Straw furniture, knitted hammocks, farmhouse chairs and colourful knick-knacks next to wicker baskets and rough wooden stools and tables, create an environment that blends into the earthy tones of the edifice. Spirited details were finally added through the use of objects found and collected from the design team's travels, endowing the place with a worldly feel.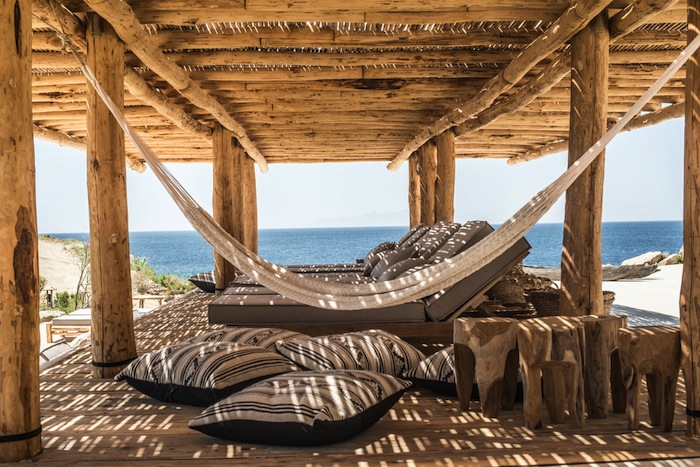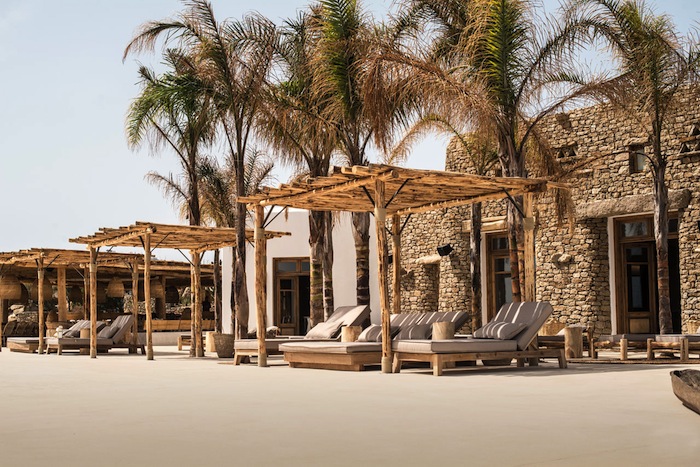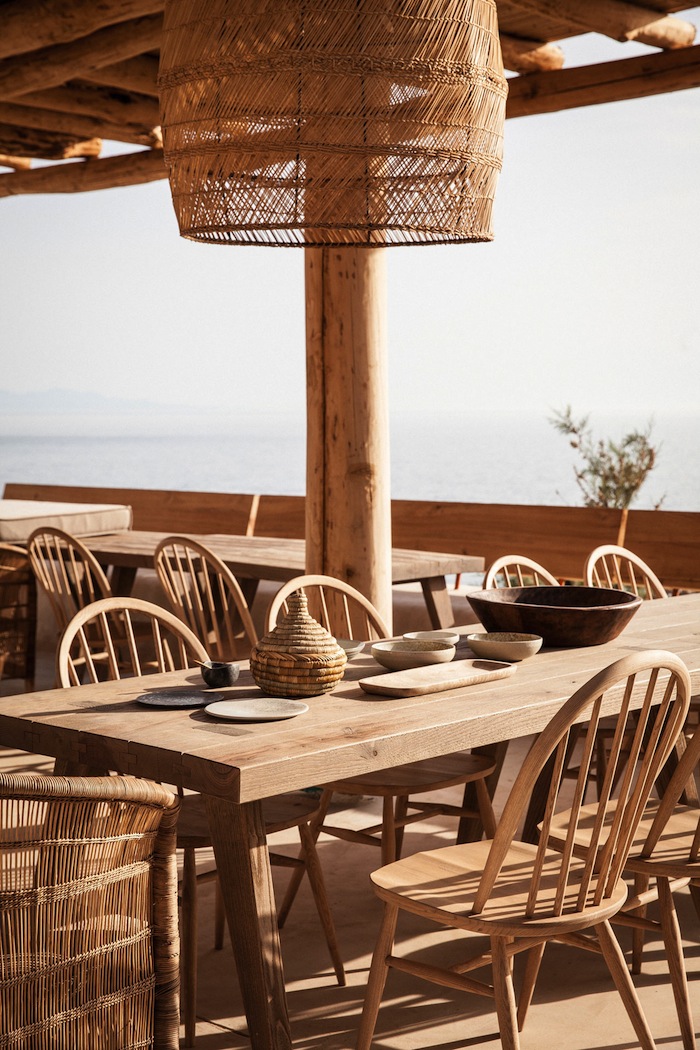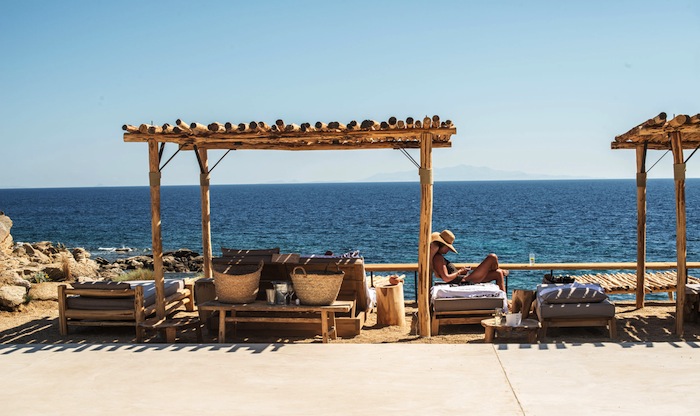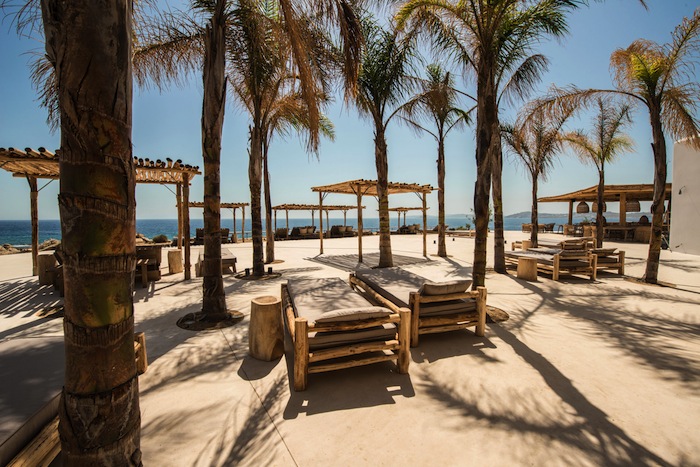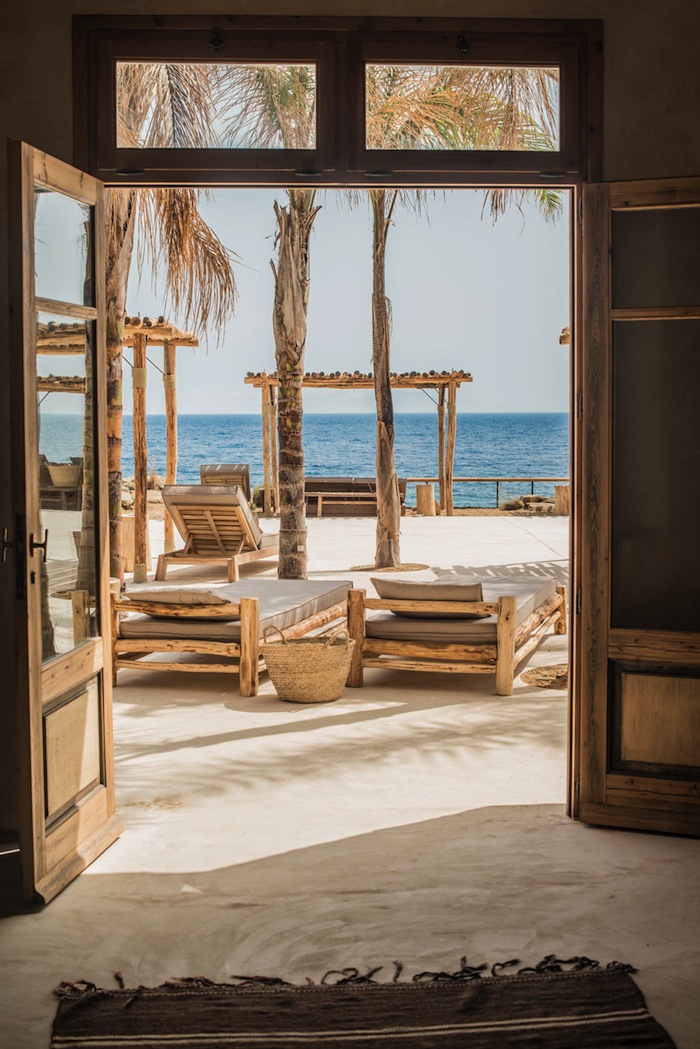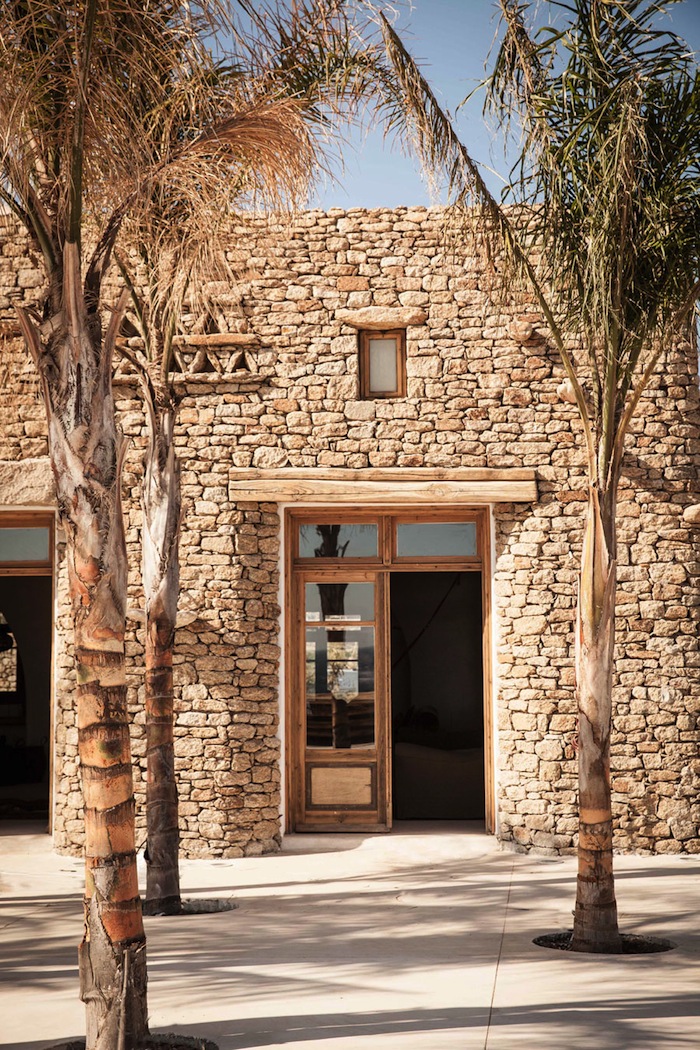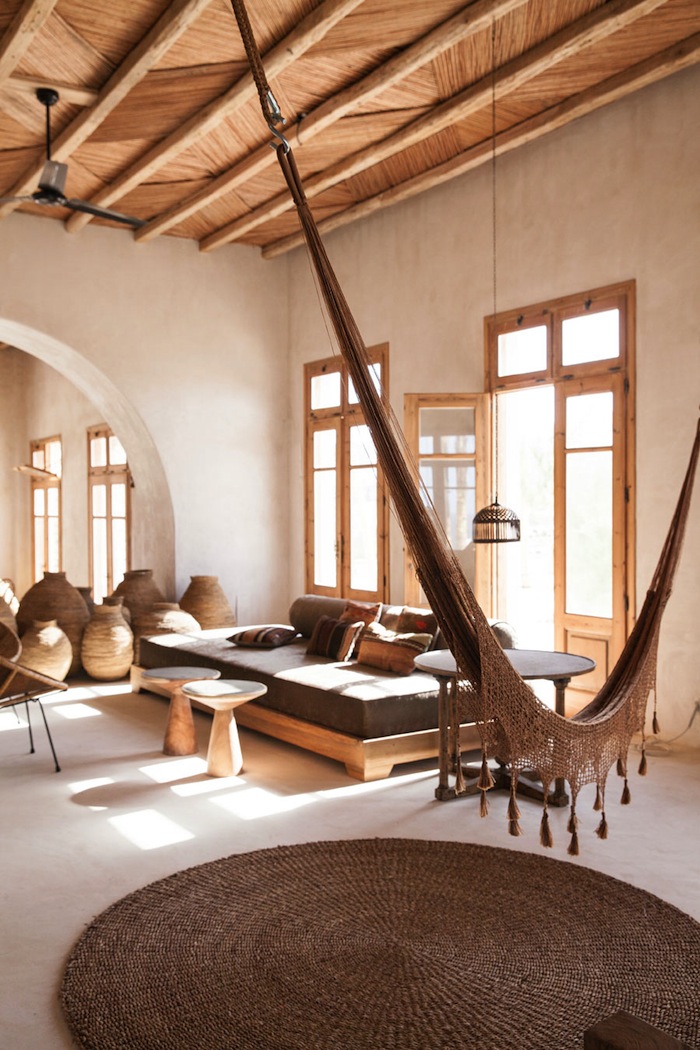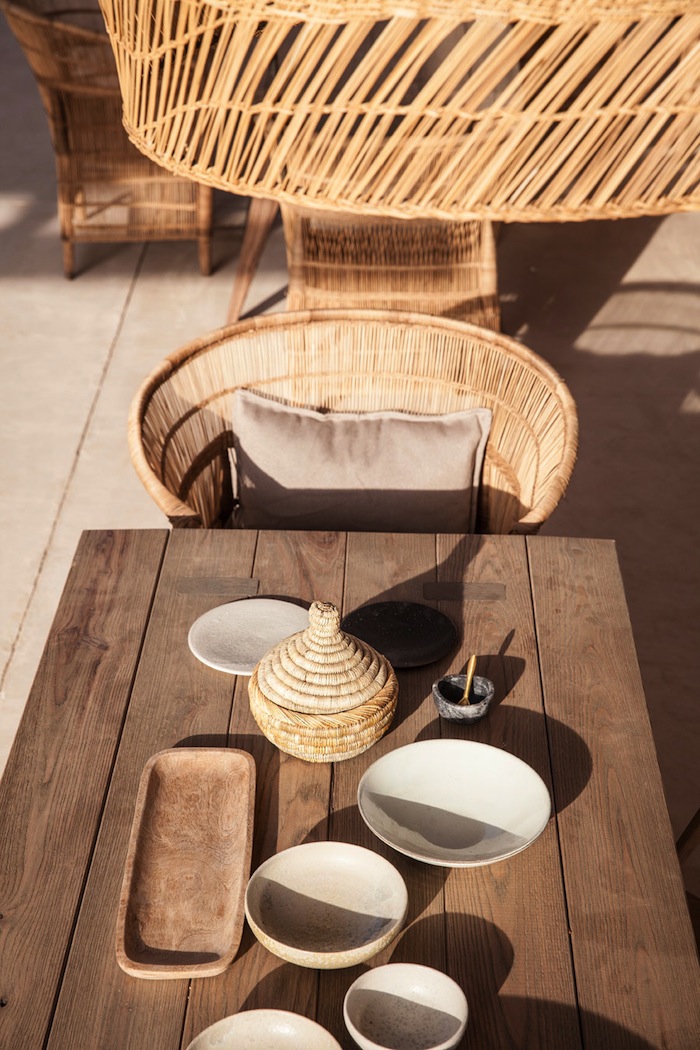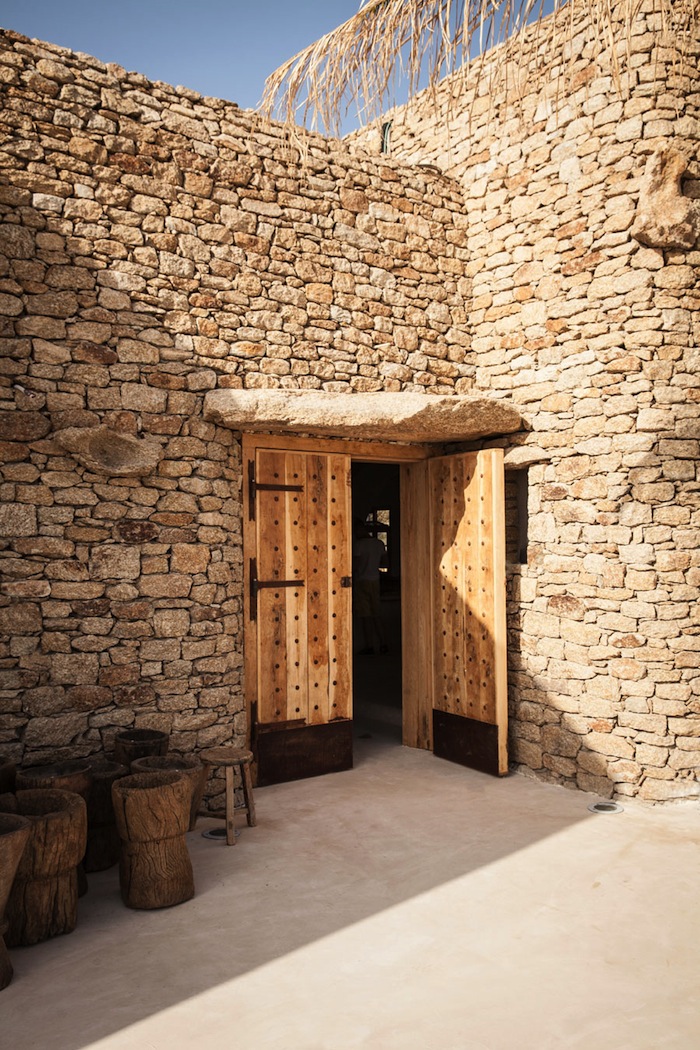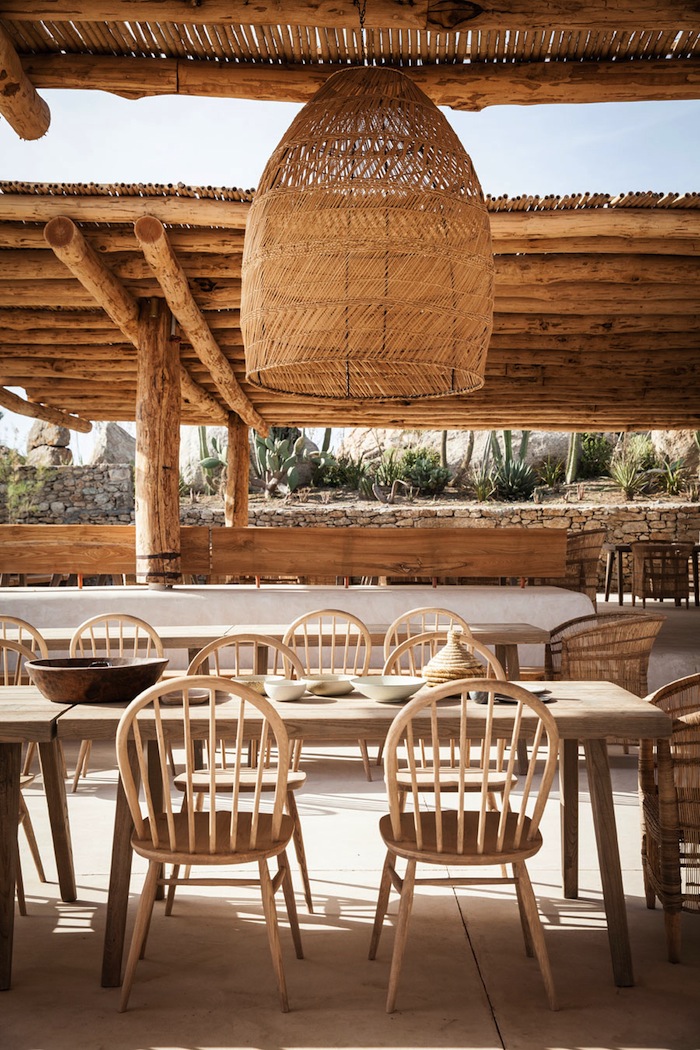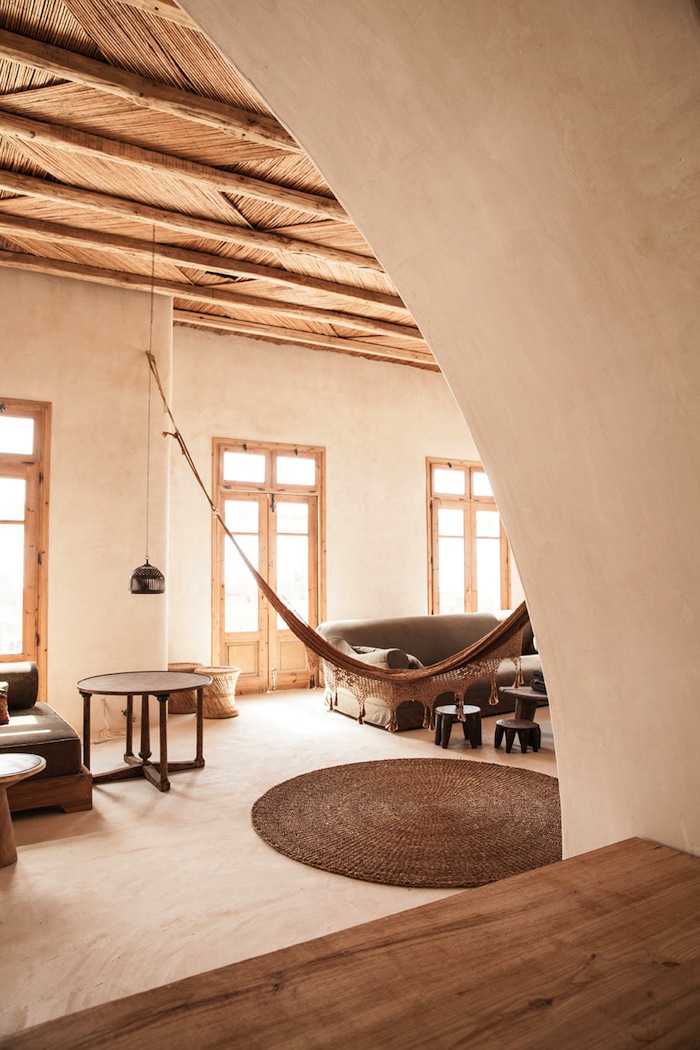 Images via Yatzer.