MANGER
Manger - Je mange, tu manges, il/elle mange………  Yes this is French conjugation, and one of the first verbs you learn when living in France = TO EAT! What a perfect name for this restaurant in Paris designed by Marie Deroudilhe.
It's clean and inviting interior is world class, with an impeccable selection of lighting and furniture on display. A wall lamp with an arm always makes me gasp with excitement - here, the industrial Lamp Gras wall lamps at the front of the restaurant are the perfect choice, reaching over the tables and appearing like an extension of the skid ink painted walls. The rear of restaurant opens into an atrium like space with industrial pendants strung effortlessly from the exposed beams, to the inclusion of not just any indoor plant - a Fiddle Leaf Fig - its giant leaves reaching up to the deluge of natural light above. Thonet Hoffman 811 Chairs are used and relate beautifully to the black framed windows acting as screens throughout .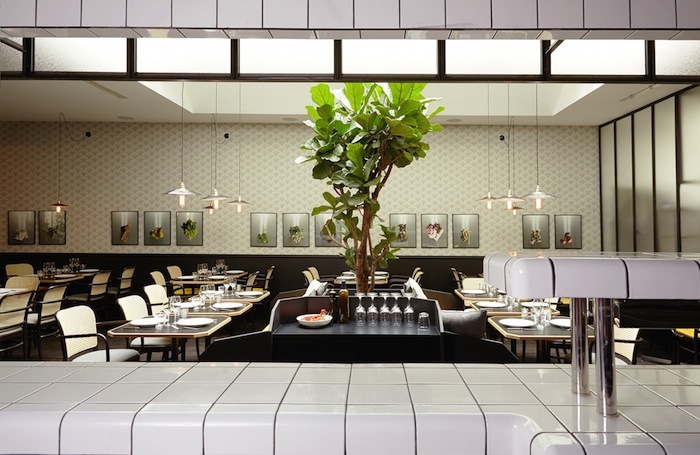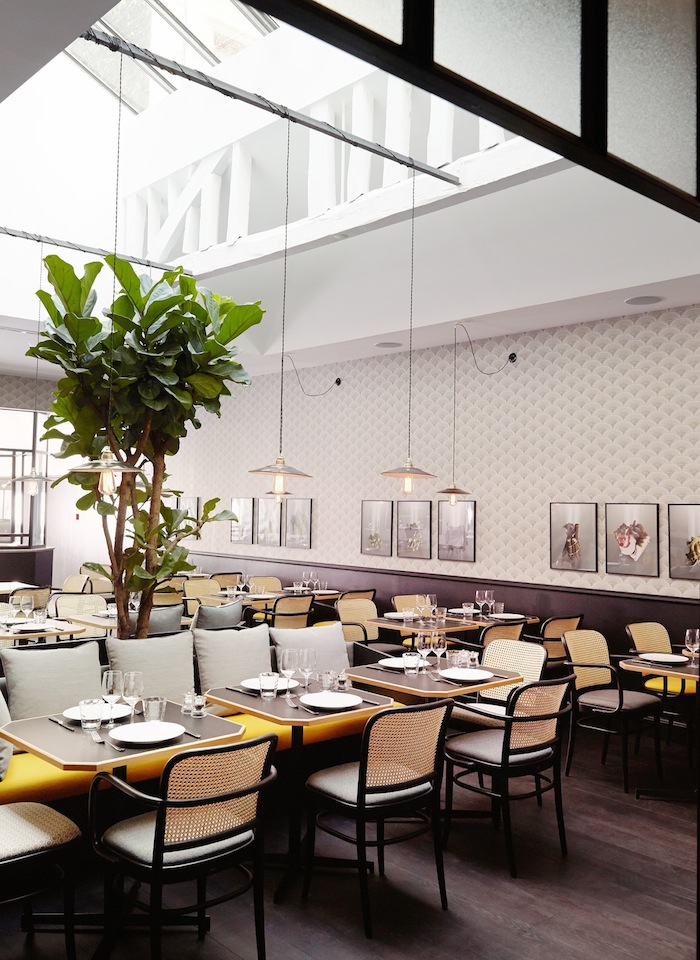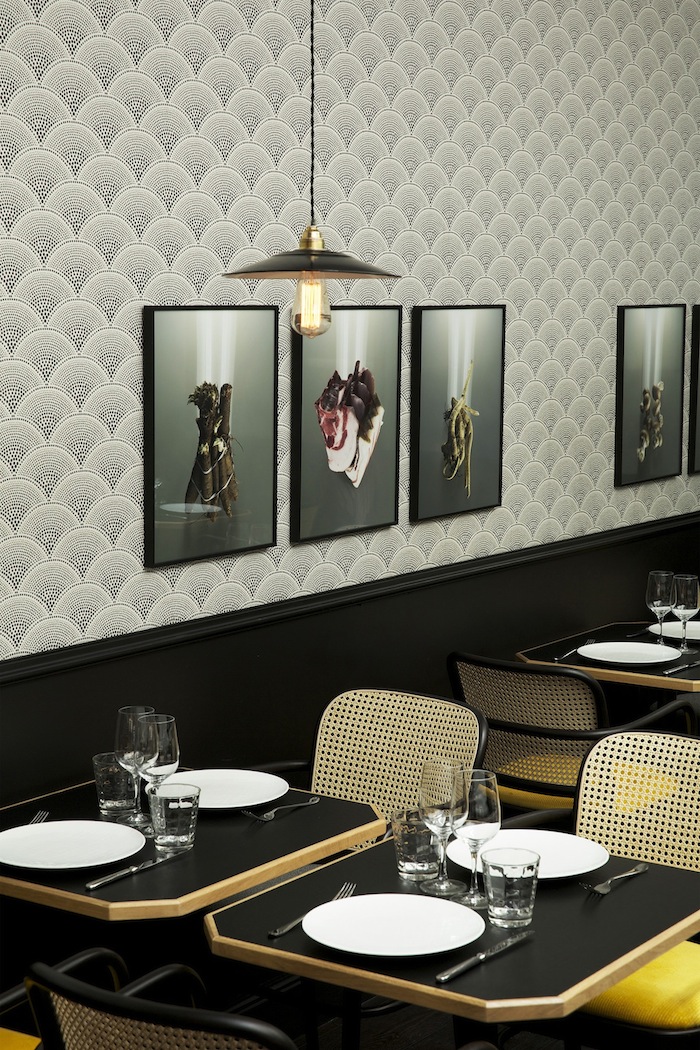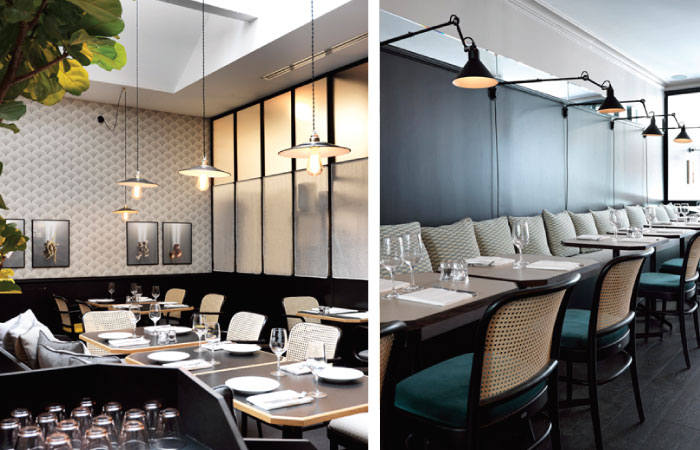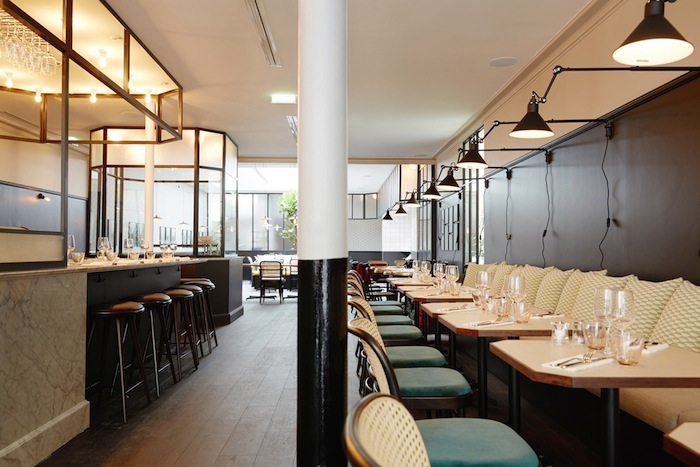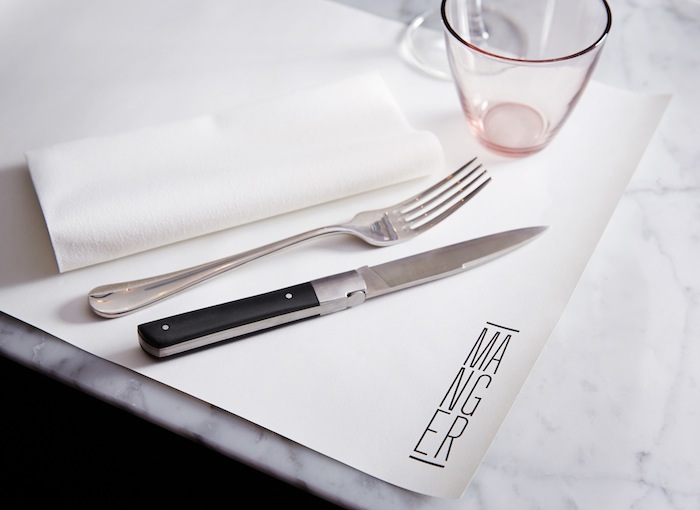 Images via Manger, Photography © Thomas Duval.