CJ Hendry
No you are not looking at a photograph - this is the incredible work of ridiculously talented artist CJ Hendry. Her latest exhibition titled '50 Foods in 50 Days' uses her signiture medium of felt tip pens to create her hyper-realistic interpretations of 50 meals on Hermes Plates.
It's your last day on earth. What would you choose for your final meal? That's the question that launched Hendry's latest series, after reading accounts of inmates' final days on death row. With the help of Bill Tikos of The Cool Hunter blog, the exhibition is opening in Fitzroy this week.
The process starts with a photo of her subject, whether it's a juicy crab, scattered M&Ms or a crispy baguette. Hendry then measures the photo and begins to draw the image using various shading techniques. It can take anywhere from 15 hours to a couple of days to produce the final piece – each have been drawn onto a 75 x 75 centimetre canvas and cost $8800.
"The octopus was probably the most laborious," she says. "But I think the one that's going to be the hardest – both technically and in terms of reaching the final stretch – is the last one, which is a plate of cocaine." Posting each piece on her Instagram and Snapchat every 24 hours in the lead up, Hendry has kept on a strict deadline by isolating herself until the Melbourne exhibition.
What gets her through her laborious work - "I listen to a lot of audiobooks, maybe a book a day – like Harry Potter, John Grisham's books, I did Serial in a day, Game of Thrones – something I'm actually very good at is Game of Thrones trivia, if you took me on, I would win," she says.
CJ Hendry's 50 Foods in 50 Days runs from March 27 to April 12 at 166 Gertrude Street, Fitzroy. Melbourne, Australia.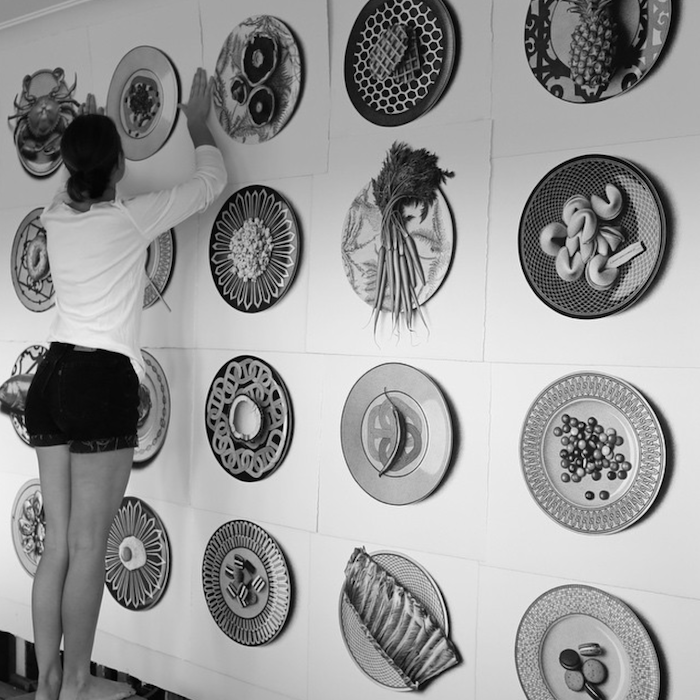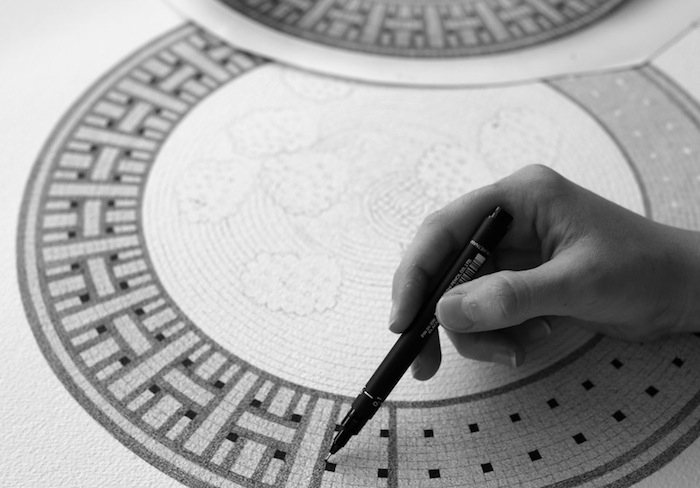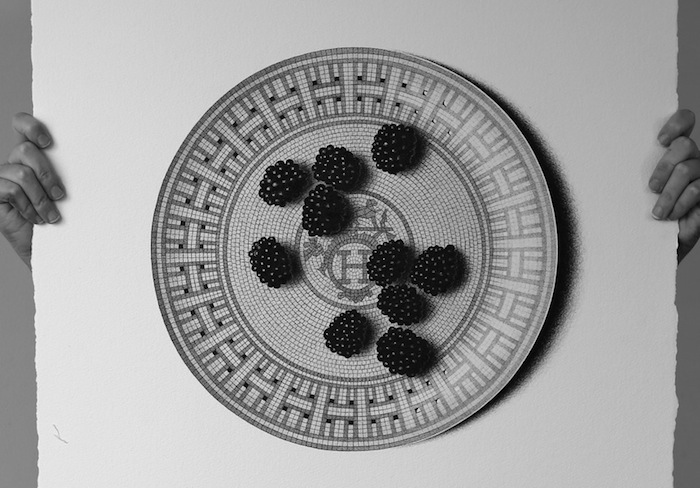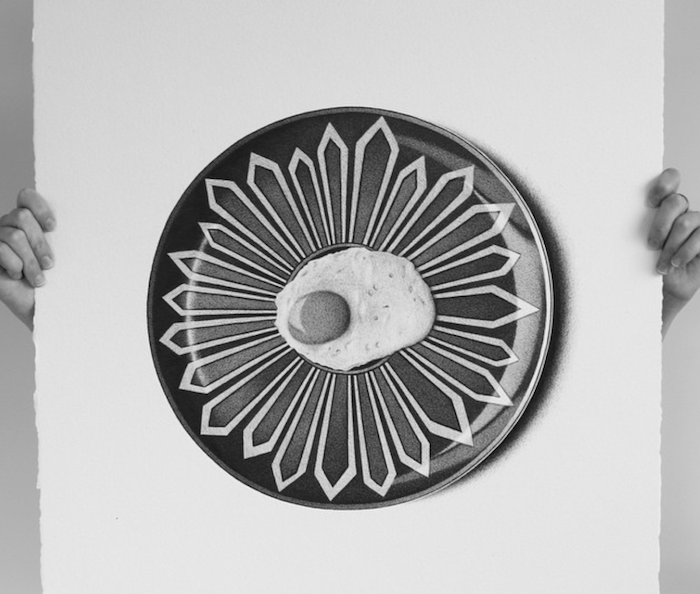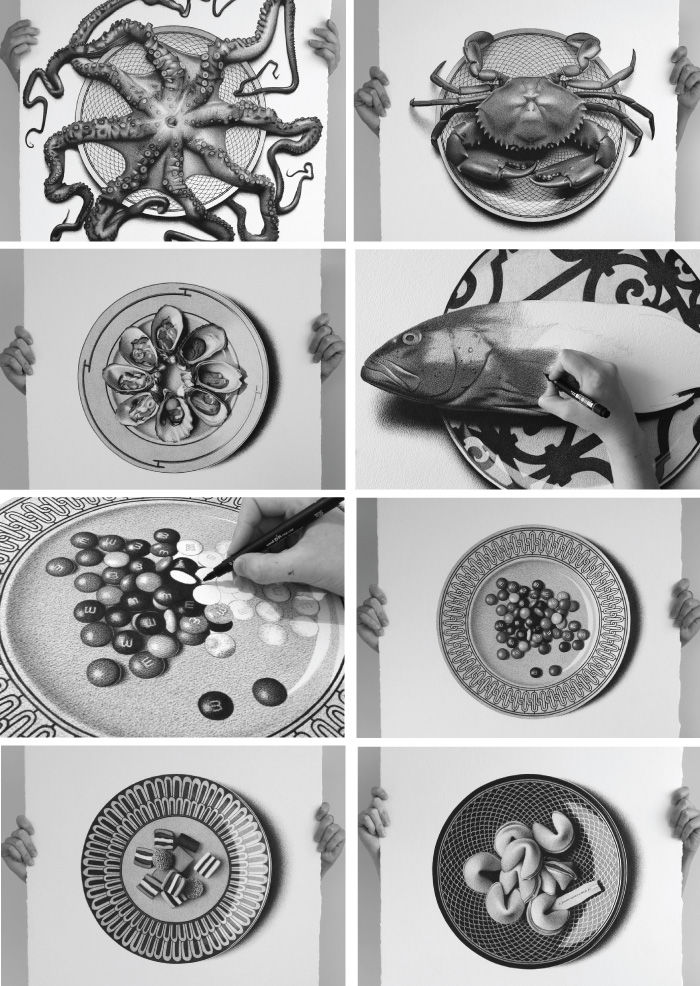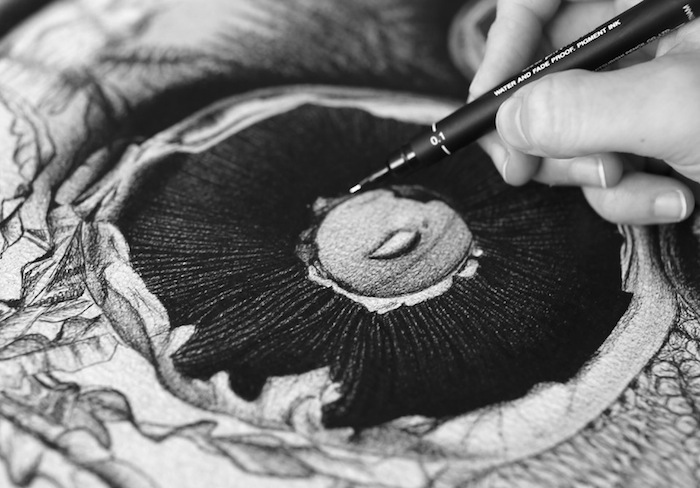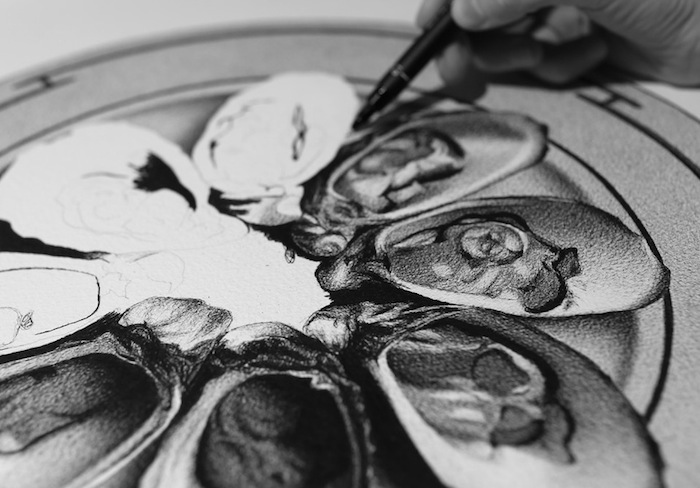 Images via CJ Hendry.